TACOMA, WA – The Puyallup Tribe has partnered with Chef Roy Yamaguchi to bring his unique international culinary vision to Tacoma in a Northwest Indigenous, internationally inspired restaurant slated to open in 2023.
Yamaguchi has hosted and appeared on a variety of national TV shows including "Top Chef Masters," "Iron Chef America" and six seasons of "Hawaii Cooks with Roy Yamaguchi." He has also published three cookbooks. His numerous accolades include the prestigious James Beard Award.
The new restaurant will be located at 3017 Ruston Way in Tacoma in the former C.I. Shenanigans building that closed for business in 2020. The Puyallup Tribe purchased the former restaurant building and its neighbor, The Ram restaurant building, in late 2021 (the Ram continues to operate the restaurant under a lease with the tribe). The two-story building, with gorgeous views of Commencement Bay, will undergo extensive renovations to prepare it for the new restaurant partnership.
This restaurant will incorporate tribal culture in its theme and menu, which will include tribal seafood and other locally sourced ingredients. Along with being a waterfront restaurant, the project will include culinary arts employment opportunities for Puyallup Tribal Members.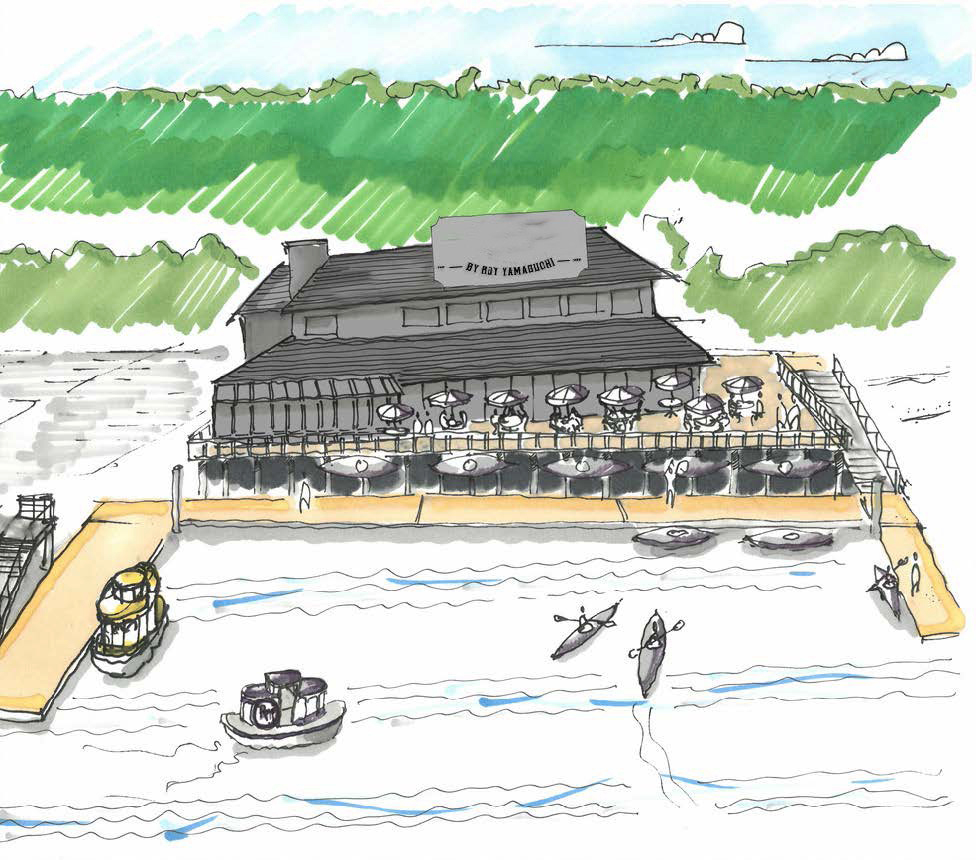 "Chef Yamaguchi's international culinary vision will bring joy to Tacoma," said the Puyallup Tribal Council, the tribe's governing body. "He is a first-class chef and a first-class person. We are so happy to partner with him on this project."
"It is an honor to have the trust of the Puyallup Tribe of Indians as partners in bringing a brand-new restaurant concept to Tacoma," said Chef Yamaguchi. "I feel a deep responsibility to ensuring that we feature tribal and local Indigenous ingredients and their culture and style of cooking in this new restaurant."
The project follows numerous announcements about economic development and diversification going back to 2020, with the opening of its new $400 milflion Emerald Queen Casino in Tacoma in 2020. In 2021, the tribe announced a partnership with Amazon on a sort center, opened a hotel at the tribe's Emerald Queen Casino (EQC) in Tacoma, launched BetMGM Sportsbook at EQC and opened a fourth Puyallup Tribe-owned Commencement Bay Cannabis store.