TACOMA, WA – The Puyallup Tribe has broken ground on a brand-new tribal administration building. About 100 people turned out for a ceremony held for tribal community members and employees for the groundbreaking. Heritage Manager Connie McCloud gave a blessing, and the Culture Department sang before tribal councilmembers and shared their thoughts about the site's history, the new building's importance and symbolism of how much the tribe has grown in the decades since administrative functions took place out of trailer space.
Chairman Bill Sterud and other councilmembers noted that the old Cascadia Center, once Cushman Indian Hospital, once towered over the area. The tribe occupied Cascadia in the 1970's and used it for administration until it was torn down and replaced by modern facilities.
"There are a lot of chapters in our book, and one of them is right here as we build our own admin building," said Chairman Bill Sterud.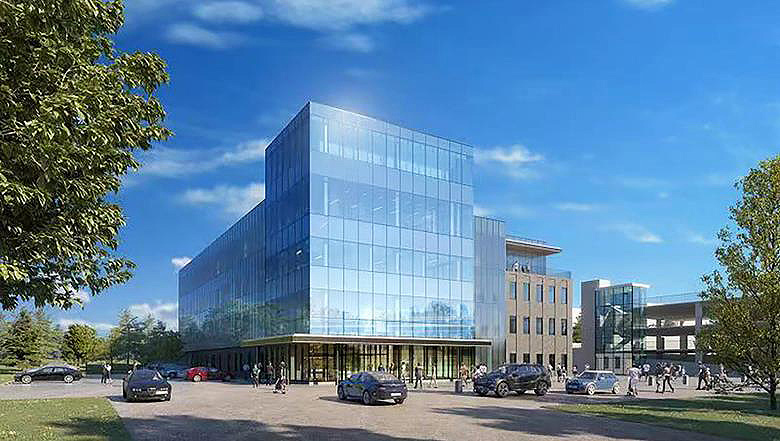 Construction will begin the first week in April. The four-story, 95,000 sq. ft. administration building is the first phase of redevelopment for the 17.6-acre site of the former Emerald Queen casino tents in Tacoma. It is scheduled to be completed in 2024 and include a four-story parking garage. Plans for future phases include a museum and an entertainment district.
"With this new building, we are excited for the future of our tribe and the future of this area," said the Puyallup Tribal Council, the tribe's governing body. "This new administration building gives our membership and employees an exceptional location for business."
The new tribal administration building is the latest in a series of economic development initiatives the tribe has launched since 2020, when it opened its new $400 million Emerald Queen Casino (EQC) in Tacoma. In 2021, the tribe announced a partnership with Amazon on a sort center, opened the EQC hotel in Tacoma and launched the BetMGM @ EQC sportsbook. In 2022, the tribe announced partnerships with Kenmore Air to operate a seaplane service and with celebrity chef Roy Yamaguchi to open a Native-inspired international cuisine waterfront restaurant. Earlier this year, the tribe also launched its own international logistics company, Tahoma Global Logistics.