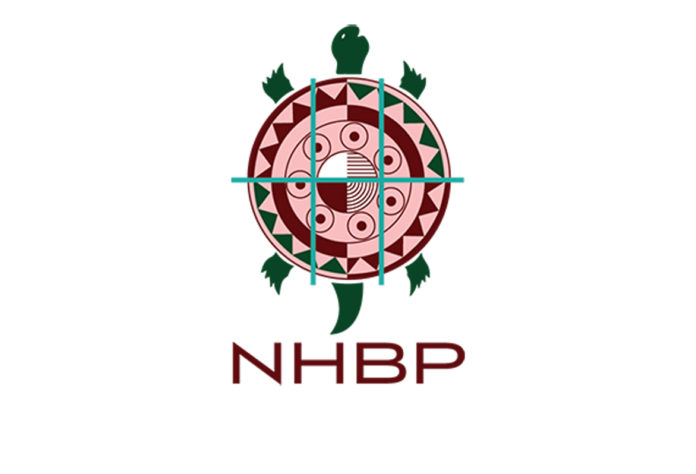 KALAMAZOO, MI – The Nottawaseppi Huron Band of the Potawatomi, the Pokagon Band of Potawatomi Indians and the Match-E-Be-Nash-She-Wish Band of Pottawatomi Indians have collectively announced a new pathway for tribal members and partners to develop skills in Tribal Administration with the addition of a tribally-endorsed course to Western Michigan University's MPA program.
"The course will serve not only as an introduction to tribal governance, but will also allow people to start looking intimately at different aspects within tribal governance and how they link to federal recognition and nation rebuilding," said Sam Morseau, Pokagon Tribal Council Secretary and Course Instructor. "This course is a testament of building collective knowledge and learning like we have done since time immemorial."
The Spring 2022 course, titled "Tribal Governance: Sovereignty through Self-Determination," was proposed by the tribes following WMU's 2019 Land Acknowledgement Statement recognizing the lands on which the campus is located as historically occupied by Ojibwe, Odawa, and Bodéwadmi Nations.
WMU continued their affirmation of Indigenous sovereignty and the Native experience through two years of meaningful planning and development of the course with tribal leaders. Modeled off of a one-of-a-kind tribal governance MPA program created by The Evergreen State College in Olympia, WA, the course will focus on Indigenous leadership, the path to federal recognition, nation rebuilding and sustainable sovereignty in relation to the three Potawatomi Tribes.
The new course introduces theoretical and practical applications of governance from an indigenous perspective. This includes challenges faced by public administrators in understanding the sovereign status of Tribal Nations, which have demonstrated substantial social, economic and political resilience since the Indian Self-Determination Act of 1975.
Students will review historical trends affecting local Tribal Nations and articulate how roles in government-to-government relationships impact policy decision-making and administration. Students will also develop skills in tribal administration by reviewing programs and services provided by a local Tribal Nation and are encouraged to provide a capacity building proposal for consideration.
"It is our hope that with our combined collaborative partnerships and relationships, we continue to build upon the successes that we've had in terms of long-term sustainability, not only for the university but also for our Tribal Nations," said Morseau.
The course will be offered from 6 to 9pm Tuesdays, Jan. 11 through April 26. Registration is open now for tribal members of the three tribes. Each tribe has seven seats reserved for early registration before the course opens to other WMU students.