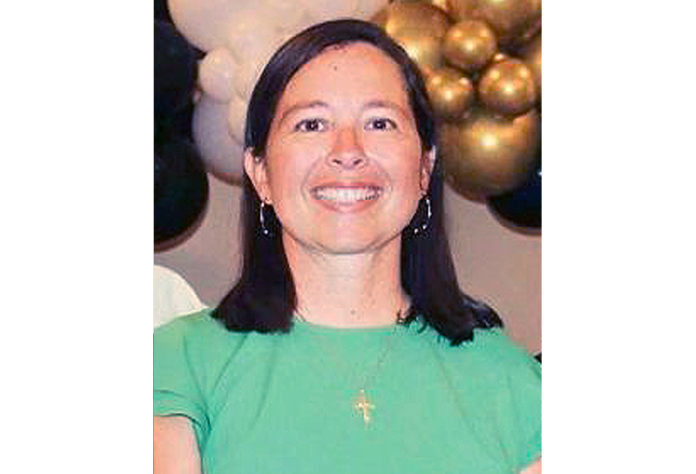 ATMORE, AL – Lori Stinson, Attorney General and Chief Legal Officer for the Poarch Band of Creek Indians, was one of 12 Atmoreans inducted into the Atmore Area Hall of Fame. The hall of fame, which began in 2005, recognizes individuals who have made outstanding contributions in the fields of business/medicine, government/military, education/theatrical/ministry, and athletics.
"I am very humbled and honored to be included in the same category as the other recipients, both past and present, including seven other amazing tribal members," said Stinson.
Stinson grew up in Atmore and has made it her home most of her adult life. While in college, she worked for local attorneys, Robert H. Maxwell and Shirley D. Darby, during her breaks from school. "Mr. Maxwell and Ms. Darby not only introduced me to the practice of law, but they inspired me to pursue it as a career," said Stinson.
In January 2014, Stinson was hired as the Attorney General (AG) for the tribe. As AG, she leads the enrollment department and a team of in-house attorneys who provide legal services and representation to the tribe, the tribal council, and all the tribe's entities, including tribal government, PCI Gaming Authority, and Creek Indian Enterprises Development Authority.
"Lori Stinson is an incredible asset to the Poarch Band of Creek Indians, not only in her professional capacity as our Attorney General, but on a personal level as well," said Stephanie A. Bryan, Poarch Band of Creek Indians Tribal Chair & CEO.
Stinson is a member of the Poarch Band of Creek Indians, First Baptist Church of Atmore, the Atmore Planning Commission, the Atmore Historical Preservation Commission, the Alabama Anti-Human Trafficking Alliance Task Force, Main Street Atmore's Economic Vitality Committee, and United Bank's Escambia County Advisory Board. She is a 2000 graduate of Leadership Atmore and is currently in Leadership Alabama's Class of XXXII.
"Lori is a wonderful mother, friend, and role model to our younger generations," said Bryan. "She is a tribal member who grew up in Atmore and chose to come home after law school and give back to our community. Lori is a selfless person who works tirelessly to protect our tribe's sovereignty and she leads a team deeply committed to our long-term security and prosperity. Our tribe is blessed to have Lori Stinson as a member and we congratulate her on this great and well-deserved honor."