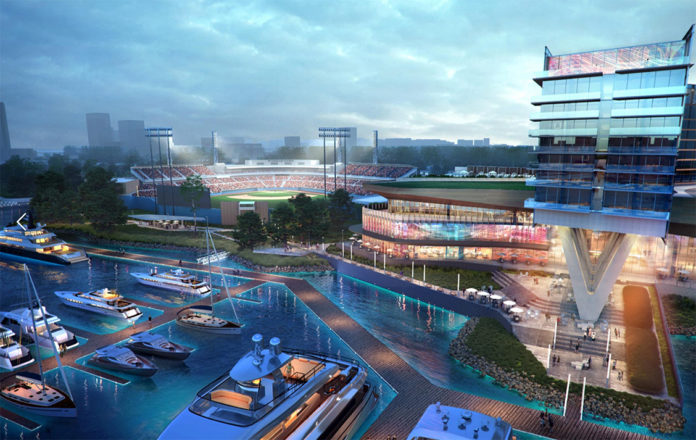 NORFOLK, VA – Construction on HeadWaters Resort & Casino, the Pamunkey Indian Tribe's new $500 million state-of-the-art resort and casino in Norfolk, will begin later this year and more than 2,000 laborers are needed.
Suffolk Construction and W.M. Jordan Company today held an outreach event for interested contractors, suppliers and tradespeople today at the Half Moone Cruise Terminal. The event included a one-hour information session, with details on the project's team, job highlights, trade-specific discussions and information on construction workforce development.
The new casino and resort site will include a four-diamond 500-room full-service convention hotel overlooking the Elizabeth River, five to seven onsite restaurants, a luxurious spa, entertainment venue and rooftop pool.
The Pamunkey Indian Tribe has committed to hiring Hampton Roads locals to fill roughly 2,000 jobs in construction.