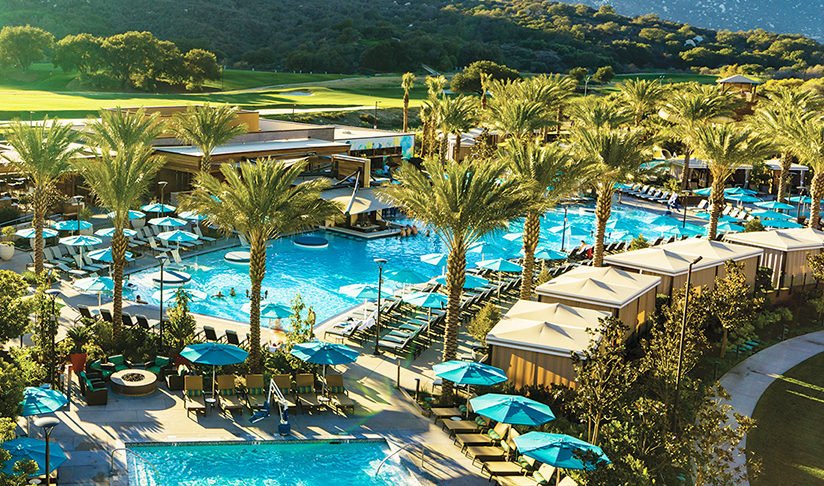 TEMECULA, CA – In time for spring break this March, one of the largest pool complexes at one of the country's biggest resort/casinos reopens for the season Monday, March 13. This year, pool-goers will have access to The Cove's oasis-like environment, which spans the size of five football fields. Pechanga Resort Casino's Cove management makes day passes, cabana and daybed rentals available for non-hotel guests, as well as to Pechanga hotel, Pechanga RV and Temecula Creek Inn guests.
Day passes are available for purchase for non-hotel guests, available at The Cove check-in area. Cabana and daybed reservations may be made in advance by hotel and non-hotel guests as well, with rental rates varying based on day of the week and availability.
Pechanga Resort Casino's 4.5-acre pool complex, The Cove, features four pools, three spas, two twisty waterslides, 27 cabanas, six oversized daybeds that skim the main pool, a swim-up bar with 18 submerged seats and Baja ledges.
Inside The Cove complex, guests will also find several modern fire pits, men's/women's locker and changing rooms, the walk-up Coveside Grill restaurant, luxury cabanas with personalized food and drink service, and a 26,140 sq. ft. lush green lawn for private events.