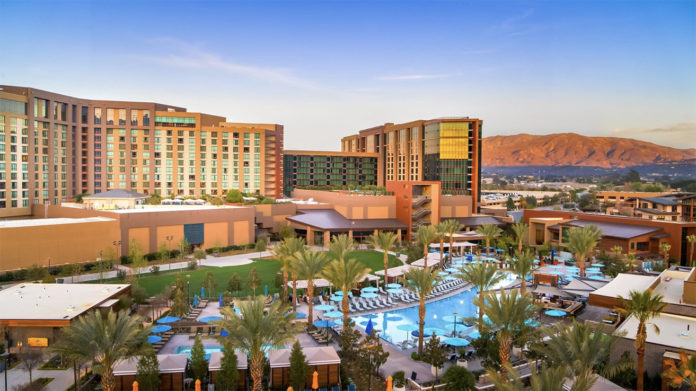 TEMECULA, CA – The 12th annual Microbrew and Chili Cook Off Festival will take place Sunday, June 18 from 11:00 a.m. to 5:00 p.m. at Pechanga Resort Casino. The one-day event is filled with an afternoon of sampling premium microbrews, tasting chili made by Pechanga's chefs, a silent auction and live entertainment. Proceeds from the event benefit Habitat for Humanity Inland Valley.
Beer lovers can enjoy sampling brews of craft and small production brews from San Diego, Riverside, San Bernardino, Los Angeles, Orange County, and Temecula, as well as Northern California, the Midwest, and even the East Coast. Ticket holders also can enjoy limitless bites of homemade chili. Guests can vote on which chili they prefer as Pechanga chefs go head-to-head to determine the AAA Four Diamond property's best chili maker.
Proceeds from the event support Habitat For Humanity Inland Valley's programs that provide housing to deserving individuals and families and home repairs to senior citizens and those no longer able to do such work themselves. All of Pechanga's food and spirits festival sales benefit Habitat for Humanity Inland Valley. This year, Pechanga festival goers have contributed more than $50,000 in proceeds to the charitable organization. The funding came from the Pechanga Wine & Chocolate Festival and the Pechanga Sushi & Sake Festival.
Pechanga has contributed approximately $350,000 to Habitat for Humanity Inland Valley during its partnership. The contribution from Pechanga is the equivalent of 226 home repairs helping approximately 476 individuals.
Tickets are on sale and may be purchased at the Pechanga Box Office, by calling (877) 711-2946 or online at Pechanga.com.