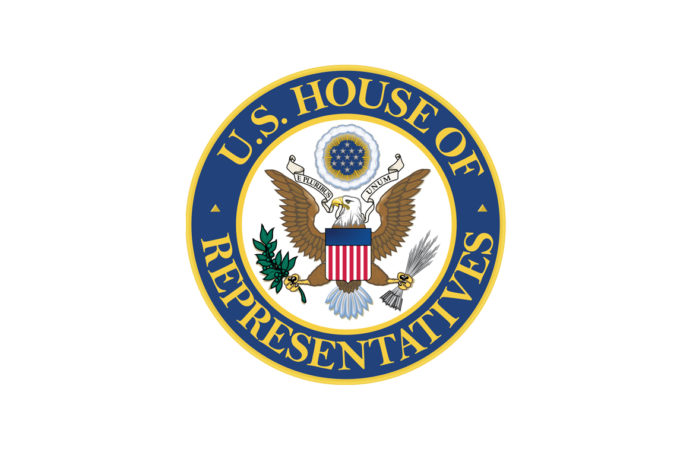 WASHINGTON, D.C. – U.S. Representative Derek Kilmer (WA-06) recently announced the reintroduction of the Parity for Tribal Law Enforcement Act, legislation to improve hiring and increase retention for tribal law enforcement officers to better protect Native communities and help address the crisis of missing and murdered Indigenous women and girls. Rep. Kilmer co-leads the legislation alongside U.S. Representatives Dan Newhouse (WA-04) and Sharice Davids (KS-03).
"It's important for the federal government to respect tribal sovereignty and strengthen public safety," said Rep. Kilmer. "I'm proud to help introduce the bipartisan Parity for Tribal Law Enforcement Act with Representatives Newhouse and Davids so that we can take steps to improve the prevention, investigation, and prosecution of crimes in Indian Country – and ensure that tribes across the region can recruit and retain the law enforcement officers they need to serve their communities."
"Native tribes in Central Washington and across the nation are encountering significant barriers in recruiting and retaining law enforcement officers for their reservation lands," said Rep. Newhouse. "The Parity for Tribal Law Enforcement Act will empower our law enforcement officers with the necessary resources to ensure the safety of both tribal and non-tribal communities."
"Improving the recruitment and retention of tribal law enforcement officers is vital to increasing public safety in tribal communities," said Rep. Davids. "I am proud to join my colleagues in leading this important legislation, which removes administrative barriers and gives tribal law enforcement officers increased access to the same federal benefits, including retirement benefits, as other federal law enforcement officers."
"The Chehalis Tribe strongly supports the bill," said Dustin Klatush, Chairman, Confederated Tribes of the Chehalis Reservation. "Our tribe is fortunate in that we are able to pay our law enforcement officers competitive salaries, but competitive retirement benefits are currently out of reach for Chehalis and most other tribes around the country. If enacted, this will allow Chehalis and other tribes to take care of the officers that patrol and keep our communities safe."
"As in the other regions of the country, law enforcement and public safety is critically important to tribal communities in the Pacific Northwest," said Leonard Forsman, President, Affiliated Tribes of Northwest Indians. "The Affiliated Tribes of Northwest Indians supports legislation like the 'Parity for Tribal Law Enforcement Act' that enhances the ability of Indian tribes to recruit and retain law enforcement officers and better protect their tribal communities."
"The Quinault Indian Nation strongly supports the 'Parity for Tribal Law Enforcement Act,'" said Guy L. Capoeman, President, Quinault Indian Nation. "This bill will help address barriers in recruiting officers and takes steps to improve law enforcement on the reservation. Pensions and benefits for tribal law enforcement have long been a negative factor in recruiting and retention placing a major burden on officers' families. This act will go a long way in providing stability to officers and positive action Quinault law enforcement can take in recruiting and retaining prospective candidates. Law enforcement is critically important to the safety and security of the Quinault Nation and tribal law needs this tool to enhance care for our officers and their families as they work to keep our Nation safe."
The Parity for Tribal Law Enforcement Act will:
Authorize tribal officers acting under a 638 contract or compact to be considered federal law enforcement officers and enforce federal law, provided they meet certain qualifications, including having completed certain training and background investigation requirements that are comparable to BIA law enforcement officers. This action would eliminate the need for Indian tribes to enter Special Law Enforcement Commission (SLEC) agreements, which are currently required under existing for tribal officers to enforce federal law and have proven administratively burdensome for tribes to obtain.
Treat tribal law enforcement officers acting under a 638 contract or compact as federal law enforcement officers for purposes of other federal laws, including for benefits applicable to federal law enforcement officers for injury and death, retirement, and pension benefits. Tribal law enforcement officers are currently not eligible for these federal benefit programs and including tribal officers will enhance tribes' ability to recruit and retain officers, especially in rural areas.
Provide for the Secretary of the Interior to implement procedures for credentialing tribal officers and for the Attorney General to coordinate training and reporting activities.