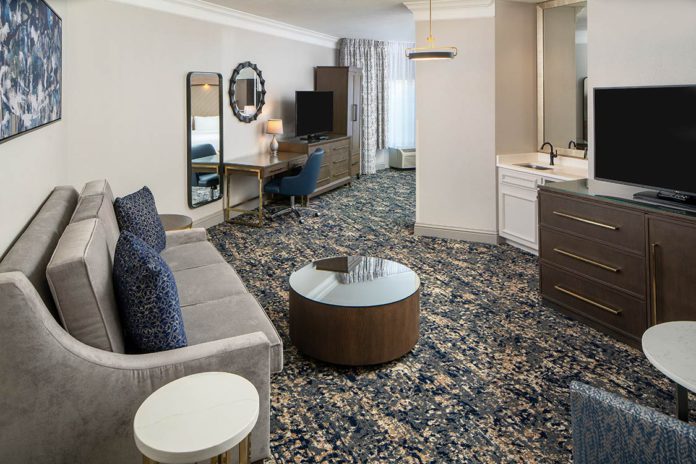 MARKSVILLE, LA – Following last year's renovation of the North Tower, Paragon Casino Resort's South Tower renovation is now halfway complete, and the finished portions have begun to welcome guests. The upgrades impact 190 guest rooms and 24 suites for a total of 214 rooms, plus three hotel corridors. The project began in March of this year and guests are now able to see and experience the upgrades firsthand.
The upgraded rooms and suites feature new furniture, paint, lighting, carpeting, fixtures and window treatments. Each of the 24 new suites, similar to the 19 updated suites in the North Tower, features a whirlpool tub. The tower elevators have also been modernized for efficiency and operation.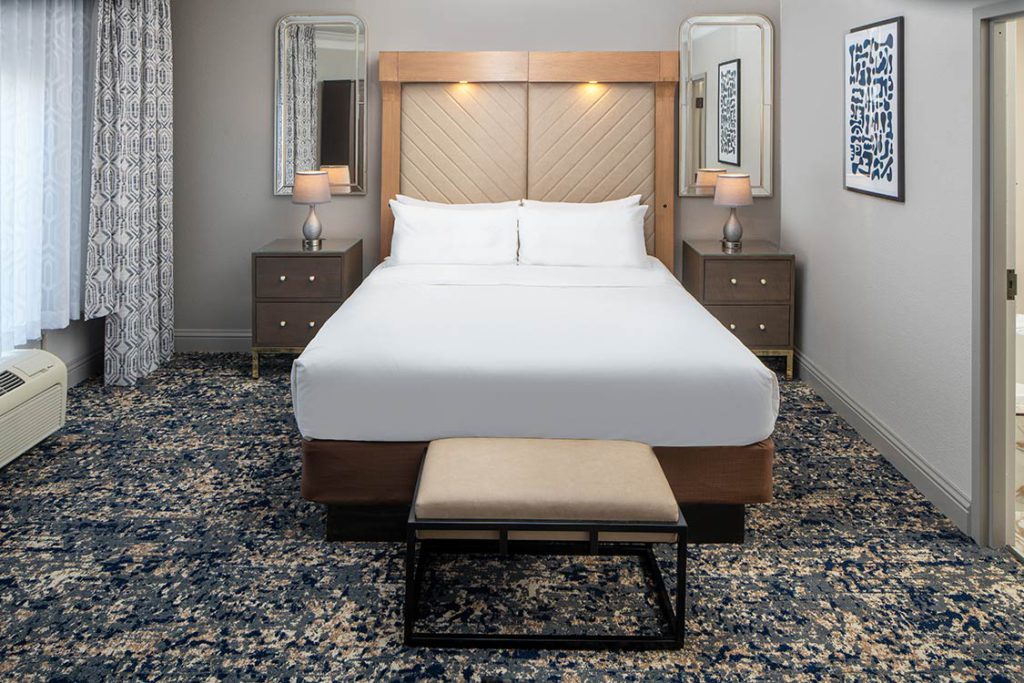 Paragon Casino Resort is also constructing a brand-new bald eagle sculpture in the resort's driveway designed by Gibco Nursery in Bunkie, LA. The new elaborate piece will be constructed of high-density foam and covered in a durable fiberglass material. The nearly 18-foot-tall statue will dazzle guests with live fire and waterfall features. The eagle is represented in the Tunica Biloxi Tribe's logo. The eagle represents the messenger of Tunica-Biloxi traditional prayers to the sun, the Creator.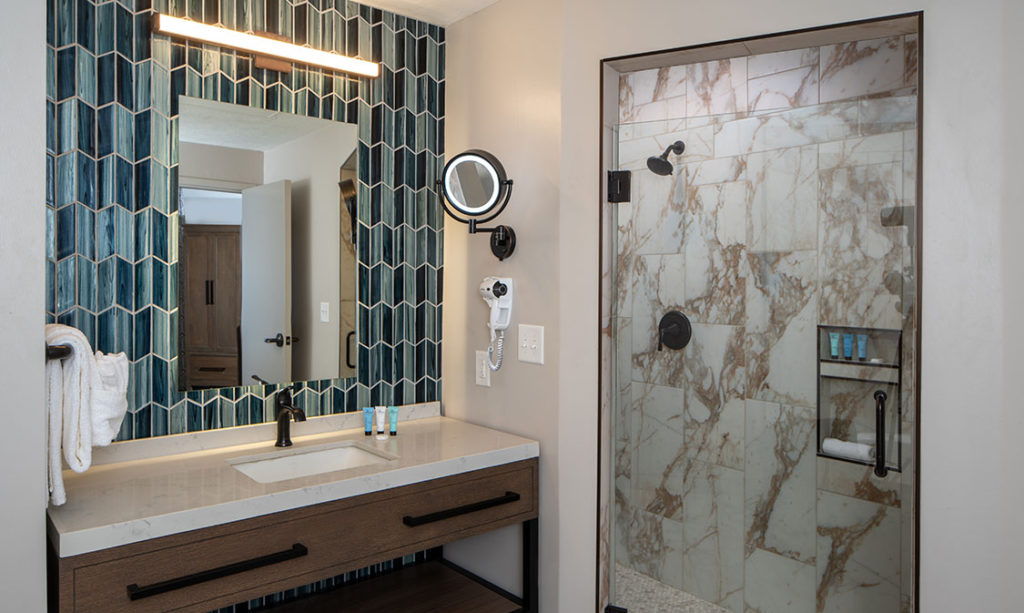 "We are always looking for ways to improve our guests' experiences," said Marshall Ray Sampson, Sr., Paragon Casino Resort General Manager. "The South Tower renovation is one project among several we are working on to upgrade our facilities. We are proud to be Central Louisiana's premier entertainment destination, and we have our guests to thank for that."
As Paragon Casino Resort approaches its 30th anniversary in summer 2024, the South Tower renovation and construction of the eagle sculpture are among a list of numerous improvements taking place at the Marksville, LA destination. Other updates include to-go ordering kiosks at The Draft Room sports bar and Roxy's Diner, along with kiosks that will allow guests to sign up for and reprint Club Paragon player's cards.