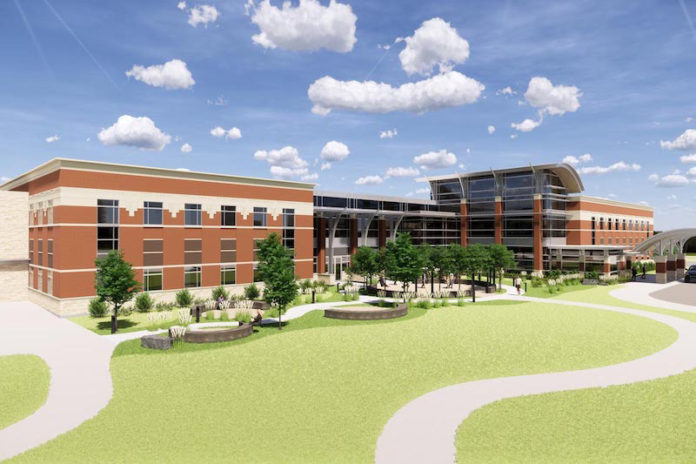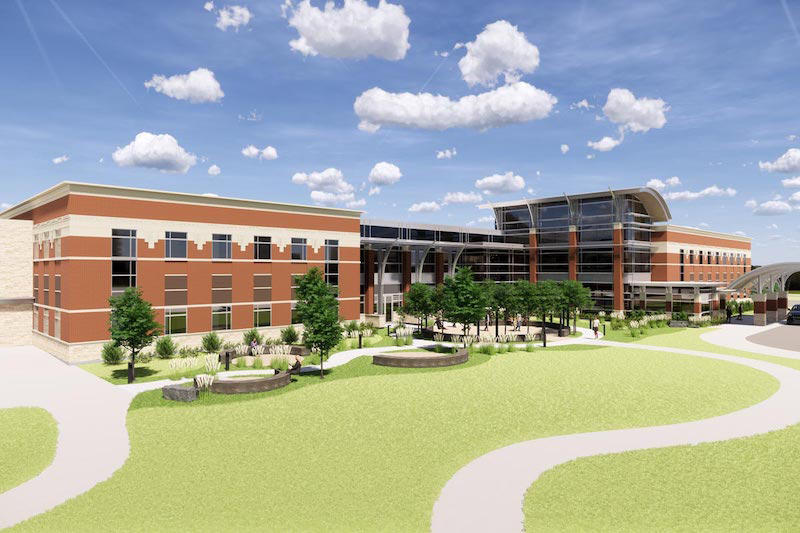 PAWHUSKA, OK – Last week, the Osage Nation finalized the purchase of 310 E. Main St. in Pawhuska, OK. The property was purchased from the Estates of Rose Klausner, Lillian Horowitz, and Sylvia Korotkin for $262,500. All funds came from third-party collections accumulated by Wahzhazhe Health Center (WZZHC) services.
The property, a former Safeway, is the last piece to the puzzle that was put in motion almost 16 months ago when the WZZHC Health Authority Board set its eyes on the downtown location. In collaboration with the Osage Nation Executive Branch and Congress, multiple properties have been purchased since then in order to construct a brand new state-of-the-art 64,800 sq. ft. health care facility across two blocks in downtown Pawhuska. The preliminary plans reflect future development to meet the health care needs of a growing population. In addition, the location provides easy access to the facility while enhancing the visual appeal of the area.
"I am thrilled that this has come to fruition," said Cindra Shangreau, WZZHC Health Authority Board Chair. "This new center is going to make a massive impact on the services we are able to provide to our patients, as well as the downtown Pawhuska landscape." 
According to Casey Johnson, Osage Nation Secretary of Development, the goal is for demolition to be complete by October 1, 2022. Plans include a significant expansion to patient exam rooms, dental, optometry, and X-ray labs while adding an MRI machine. Additional space is slotted for physical rehabilitation services and a conference area with a demonstration kitchen. 
The new health center will be governed by a board of directors per the Healthcare Reform Act of 2022, enacted April 25, 2022, which creates a new health system under Si-Si A-Pe-Txa (the Healing Place) as a separate enterprise. Si-Si A-Pe-Txa oversees services provided at the Wahzhazhe Health Center, the Primary Residential Treatment Centers, the Osage Nation Counseling Center, Prevention, Community Health Representative, Public Health Nursing and any other health care services assigned by the Principal Chief and approved by the board of Si-Si A-Pe-Txa. 
"Congratulations to the Health Board, the development staff, and the Attorney General," said Osage Nation Principal Chief Geoffrey Standing Bear. "We are all glad to see this big step towards the future of Wahzhazhe health care."