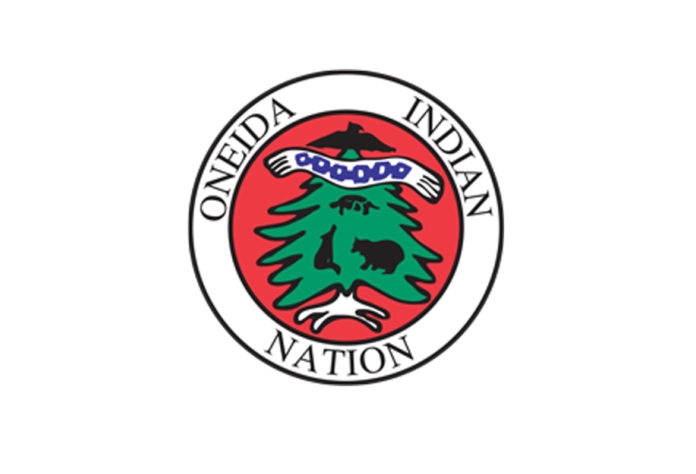 ONEIDA, NY – In 2022, the Oneida Indian Nation's operations increased total investment in New York State vendors by more than $64 million. In 2022, the Oneida Indian Nation spent more than $254 million with over 1,300 different New York State vendors – a 34 percent increase in vendor spending from 2021. During 2022, expansion and diversification of the Nation's enterprises resulted in unprecedented levels of reinvestment within Central New York and substantial growth among its workforce. In addition to vendor and capital project spending, the Oneida Indian Nation contributed more than $85 million in payments under the 2013 settlement agreement to New York State and surrounding counties.
Oneida Indian Nation vendor spending increases included:
34 percent increase in spending with New York State vendors ($254 million total)
71 percent increase in vendor spending across the three-county region, including:

22 percent increase in Oneida County ($14,676,817 total)
155 percent increase in Madison County ($7,649,842 total)
79 percent increase in Onondaga County ($91,736,772 total)

211 percent increase in capital project spending ($81,792,635 total)
The Nation continued to expand partnerships with state and local vendors during 2022:
1,371 vendors across New York State
306 vendors in Oneida County
167 vendors in Madison County
402 vendors in Onondaga County.
During 2022, the Nation's enterprises grew with the opening of The Cove at Sylvan Beach, a new vacation rental destination on Oneida Lake, and the introduction of 7 Kitchens, Turning Stone's new market-style buffet and largest restaurant. Last year also saw the introduction of The Villages at Stoney Creek, one of the first employer-sponsored housing developments offering one- to three-bedroom apartments for Oneida Nation Enterprises employees with below-market rent and free transportation to Turning Stone.
"As we begin our 30th year at Turning Stone, we know that reinvestment in our people and our community has been the key to our success," said Ray Halbritter, Oneida Indian Nation Representative and Oneida Nation Enterprises CEO. "The growth of our enterprises provides the opportunity to increase our economic footprint and partnerships throughout the region, and these increased investments are a testament to this fact."
"The Oneida Indian Nation has long been an important partner to Oneida County," said Anthony J. Picente, Jr., Oneida County Executive. "This latest economic impact data underscores the importance of that partnership, as the creation of new businesses and the diversification of the Nation's enterprises support businesses and vendors here in Oneida County and across the region. We know that the Nation will continue to build on this success in the coming year and look forward to identifying new ways to continue this valued partnership."
"We know that the Oneida Indian Nation's capital investments and local vendor spending have played an important role in Madison County's growth and success," said John Becker, Madison County Board of Supervisors Chairman. "Its constant reinvestment in our community has resulted in new jobs, more local spending and a direct positive impact on our own economic development."