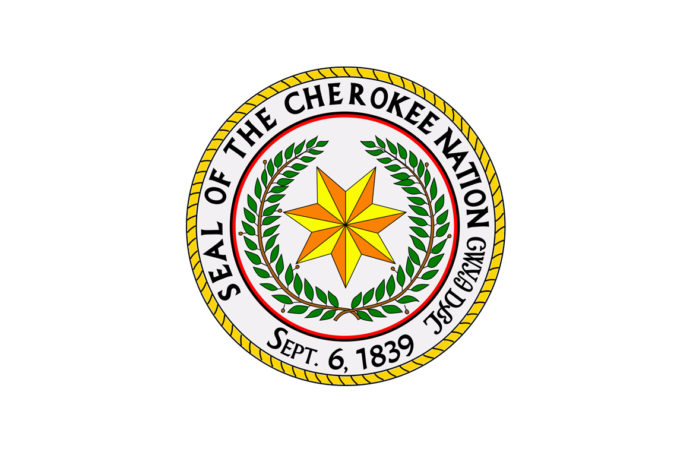 TAHLEQUAH, OK – On the one-year anniversary of the U.S. Supreme Court's ruling in McGirt v. Oklahoma, the Cherokee Nation celebrates this historic victory and is announcing its path forward to protect sovereignty and enforce its justice system in the wake of the decision. This work is a continuation of the Nation's efforts over the past 12 months, which have resulted in a record number of cases filed, additional funding, new hires, and other related efforts in expanding the legal system.
"One year ago, the Supreme Court issued one of the greatest victories for Indian Country of our time," said Chief Chuck Hoskin, Jr. "It was an overdue recognition of what should be straightforward facts: our reservations have not been disestablished, and we have sovereignty on our land. Despite attempts at fearmongering, the past year has proven wrong those who unfortunately continue to spout anti-Indian rhetoric, and who mislead the public on McGirt to undermine our rights. Criminals did not suddenly all run free, local police officers still have the resources they need, and our justice system did not descend into chaos. Just as we did before the decision, tribes are working closely with local, state and federal partners to ensure everyone in Oklahoma, whether or not they live on tribal land, is supported and protected."
"For centuries, the state of Oklahoma was illegally acting outside of its jurisdiction, and I know it is no small effort to correct these mistakes," added Chief Hoskin. "But the Cherokee Nation has proven we can protect our sovereignty while improving public safety and supporting victims and their families, I am excited for our plans to continue this critical work over the months ahead."
To handle expanded case workloads, the Cherokee Nation will hire additional prosecutors, marshals, and other key staff. It has already hired six new prosecutors, two district court judges, and 13 marshals, and will soon open a juvenile court in Muskogee, as well as a new court in Jay.
The tribe expects to increase its criminal justice system by a minimum of $35 million annually to meet its McGirt-related obligations.
The tribe will also continue to file new cases in tribal court at an unprecedented pace in order to ensure victims can see justice and cases do not fall through the cracks. Already, the Nation has filed over 1,200 cases this year, and is working with our federal partners as they do the same. Before the McGirt decision, the Cherokee Nation would on average file six cases per month.
Over the coming months, the Cherokee Nation will sign new agreements with municipalities to donate ticketing fees from traffic and misdemeanor citations back to the municipality, which will ensure local agencies do not lose funding as a result of McGirt. Agreements have already been signed with the towns of Vian and West Siloam Springs.
In recent months, the Cherokee Nation has also coordinated with the Oklahoma Department of Transportation to get "Entering the Cherokee Reservation" signage erected to further affirm the boundaries of Cherokee land.
Even ahead of the Oklahoma Court of Criminal Appeal's ruling that McGirt applies to the Cherokee Nation, the tribe was already hard at work in anticipation of the decision to ensure its justice system was prepared for case transfers and an expanded case load, while fully preserving tribal sovereignty. In addition to this work, the Cherokee Nation continues to support narrow federal legislation that would protect 100 percent of the Nation's sovereignty in the wake of the historic McGirt decision, and authorize tribal-state compacting on criminal subject matter jurisdiction. The Cherokee Nation and Chickasaw Nation Criminal Jurisdiction Compacting Act of 2021 would strengthen tribal sovereignty by giving the Chickasaw Nation and the Cherokee Nation more options to address gaps in criminal jurisdiction, allowing for limited compacts with the state solely when both the tribe and state agree to do so. The legislation would apply only to the Chickasaw and Cherokee Nations, and would not affect other tribes.