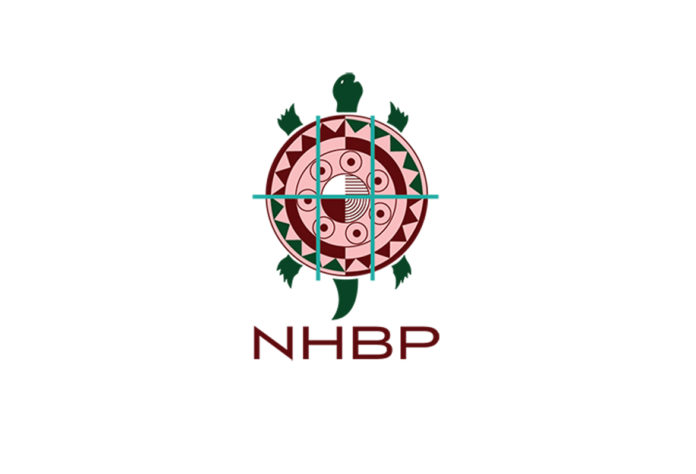 FULTON, MI – The Nottawaseppi Huron Band of the Potawatomi (NHBP) has passed a Tribal Council Resolution designating the Straits of Mackinac as a Traditional Cultural Property (TCP) – a property eligible for inclusion in the National Register of Historic Places based on its associations with the cultural practices, traditions, beliefs, life ways, arts, crafts, or social institutions of a living community.
"NHBP clearly understands the interconnectedness and sanctity of water," said NHBP Environmental Director John Rodwan. "Water within the Great Lakes Watershed originates not only as direct rainfall, but also from the discharge of hundreds of rivers, streams, creeks and aquifers. These waters then flow from Lake Michigan, Lake Superior and Lake Huron into the Detroit River, which was a central and sacred feature of our traditional territory."
The NHBP Tribal Environmental Advisory Committee initiated a resolution to protect the sensitive cultural and historically significant area from the Enbridge Line 5 pipeline and proposed tunnel that lies within the Straits of Mackinac. The Straits of Mackinac – both the terrestrial and submerged bottomland – has a significant impact on NHBP's history, culture, and identity.
"The Mackinac Straits is a culturally significant place for the Nottawaseppi Huron Band of the Potawatomi," said Dr. Jeff Chivis, Treasurer of the NHBP. "According to our oral history, the Potawatomi, Odawa, and Ojibwe were once one people who lived together at the Straits and shared a common identity with one another. Eventually, we ultimately split into three separate tribes. Over time, this area continued to have cultural and historical significance to us as an important trading and gathering place between us and our Odawa and Ojibwe relatives. Today, it remains a culturally important gathering place that commemorates our shared history and unity with the Odawa and Ojibwe peoples, and it now serves as the front-line for our unified opposition against the Line 5 pipeline."
The resolution allows the NHBP Tribal Historic Preservation Officer (THPO) to compile additional research potentially culminating in the submission of a TCP application for inclusion on the National Register of Historic Places (NRHP). A fundamental responsibility of the THPO is to exercise the sovereign right to identify and define NHBP traditional cultural properties on their own terms, even if it doesn't meet the qualifications and standards for federal acceptance onto the NRHP.
"The Straits TCP area was, and continues to be, of strategic importance to the tribes of the Great Lakes due to the abundance of natural, cultural and spiritual resources, as well as significantly supporting trade, transportation and tribal economies," Rodwan said. "With so much of our natural world irretrievably degraded from human activities, it is essential that this pristine and unique portion of Turtle Island is protected to nourish us and all of the intricate web of life dependent upon it."