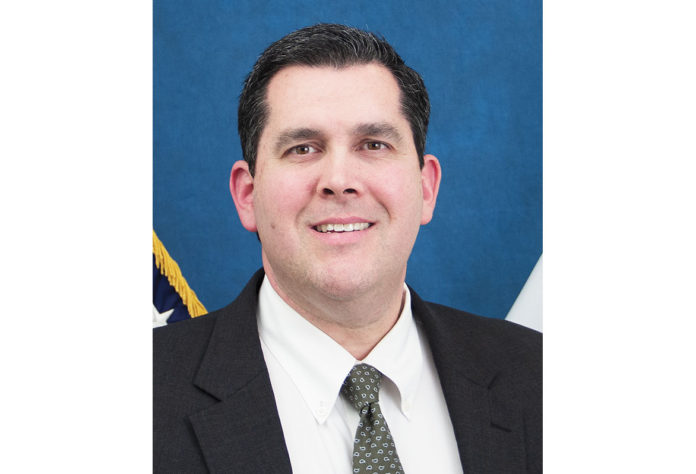 by E. Sequoyah Simermeyer
As we enter the 35th year since the passage of the Indian Gaming Regulatory Act (IGRA), I want to update you on actions the National Indian Gaming Commission (NIGC) has taken based on thorough consideration of input during tribal consultations that took place from July 2021 through February 2022 and subsequent public rule makings. NIGC Vice Chair Jeannie Hovland and I view the federal obligation to consult with tribes as both a means to honor the government-to-government relationship as well as to support tribal self-sufficiency and the integrity of Indian gaming.
The Commission initiated a three-part consultation series in 2021 covering 17 areas of policy identified in a letter to tribal leaders. As many of these efforts have come to conclusion in recent months, the NIGC's current focus and future action will relate to implications for technology safeguards – and will be shaped by our earlier dialogue with tribes on this broad topic. I look forward to providing future updates on the Commission's "Next Steps" in the area of technology safeguards and how those next steps will flow from our earlier consultation.
Setting Condition for Success

With this consultation series NIGC set out to reconcile its regulations with best industry practices, expert opinions, and the experience of agency staff who have spent decades working with tribal regulators in the field. It is my sincere belief by doing so, NIGC can bring more clarity, certainty and consistency to its regulations to harmonize all aspects of the services it provides to tribes, including training, site visits, technical assistance visits, and most importantly, the day-to-day interactions and informal collaborations with tribes across each region.
What also made this effort remarkable was its scale. NIGC undertook revisions to over a dozen different topics of importance to the community – its most intensive effort in over a decade. The agency was able to address a large variety of topics in this consultation series thanks to extensive outreach and new virtual communication tools necessitated by the pandemic. Through video teleconferences and online meetings, tribes were able to provide quicker feedback with less demands on tribal representatives' time. Tribes also leveraged NIGC's website to provide comments and a widely accessible system to track the progress of each consultation series by viewing the regularly updated "Next Steps" documents.
New Rules in Force

What follows is a brief description of the actions the Commission has taken as a result of the consultation process. The topics below include changes to NIGC internal policies and final rules. Of specific importance to both regulators and operators, the agency has published seven final rules to date. I also note that after consulting with tribes the agency published its 2022-2026 Strategic Plan, and an updated consultation policy in early 2022. Both are available at nigc.gov.
Significantly, NIGC published three final rules to ensure agency requirements are clear, conform to NIGC and industry best practices, and align with IGRA requirements. Specifically, these rules include facility licensing, gaming ordinances and fee requirements for "free play." NIGC also published four final rules focused on providing greater stability and consistency in NIGC operations, and more flexibilities and assistance in response to the pandemic and significant demands on industry brought by the sports betting's boom. These rules addressed tribal concerns about reducing the number of background investigations, audit standards and requirements, self-regulation of Class II gaming, and appeals before the Commission.
It's also worth noting the agency has gone further than it ever has in aligning regulations with the level of risk to integrity and asset protection that smaller operations may experience. One example is revisions to 25 C.F.R. § 571 covering small and charitable gaming. Even 35 years on, NIGC is still finding and implementing policy solutions and regulatory tools tailored for industry changes and able to differentiate threats to tribal assets.
A list of final rules is below, and can be found at nigc.gov on the Tribal Consultations page.
Updated Regulations
NIGC Facility License Notification – 25 C.F.R. § 559.2(b)
Final Rule published 7/25/22
Fee Requirements regarding "free play" – 25 C.F.R.§ 514.4
Final Rule published 9/06/22
Submission of Gaming Ordinance – 25 C.F.R. § 522
Final Rule published 9/21/22
Audit Standards for Small and Charitable Operations and Disclaimed/Adverse Opinions – 25 C.F.R. § 571
Final Rule published 9/21/22
Self-Regulation of Class II Gaming – 25 C.F.R. § 518
Final Rule published 10/18/22
Reducing the Number of Background Investigations – 25 C.F.R. § 537.1
Final Rule published 11/14/22
Appeals to the Commission – 25 C.F.R. § 585
Final Rule published 12/16/22
On the Horizon

A topic of interest to many is how NIGC works with tribes to define Key Employee (KE) and Primary Management Official (PMO) positions in 25 C.F.R § 502. Like recent policy and regulatory changes, this proposed change addresses longstanding concerns, and by doing so both modernizes and makes more sustainable the NIGC's role in tribal licensing processes. Specific to this proposed change, the Commission consulted on requirements for accessing criminal history records information (CHRI) for certain individuals via the NIGC fingerprint program. Of note, proposed changes to part 502 are designed to clarify who qualifies as a KE/PMO and support flexibilities in tribes' licensure processes. NIGC considered all comments, and based on the diversity of feedback, the agency intends to consider the results of a second Notice of Potential Rulemaking (NPRM) on this topic during Spring 2023. This second NPRM follows an initial September 2022 publication. It will help the Commission to explain further the origins and purpose of proposed changes as well as consider and receive additional comments. The Commission could potentially publish a final rule later this
summer.
The Commission is also considering potential actions to create a sustainable regulatory framework for tribal background investigations, given insights during the industry-wide closures during the pandemic. We anticipate a future effort to develop a final rule to clarify the Commission's statutory authority under 25 U.S.C. § 2706(b)(3) to cause background investigations and thereby facilitate tribes' access to CHRI. The Commission may also institute a series of policy changes that do not require regulatory updates, but establish new practices for how the Commission reports fee and budget related information.
Other work remains to ensure tribes are prepared to confront new, emerging and (yet) unknown threats. The Commission believes regulations addressing technology-based capacity building are vital to deter and mitigate threats to the security of gaming operations' day-to-day activity. It remains an agency priority to ensure regulations remain responsive to industry trends. Importantly, the Commission has focused on supporting cybersecurity in the Indian gaming industry by reviewing and identifying any NIGC requirements that potentially discourage sound cybersecurity practices.
Consultation and Collaboration

NIGC remains committed to our strong, transparent, and respectful record of engaging in government-to-government consultation with tribes and tribal gaming leadership when considering agency actions. This dialogue, information exchange and mutual understanding are the essential building blocks for developing informed decision-making in our process of updating and revising rules and regulations supporting the Indian gaming industry.
Again, Vice Chair Hovland and I strongly believe in ongoing consultations, and sincerely thank tribal leaders, tribal gaming regulators and professionals for their input. For more information on these rules or to offer a comment, please contact NIGC's Legislative and Intergovernmental Affairs office at [email protected].
E. Sequoyah Simermeyer, a member of the Coharie Tribe, serves as Chairman of the National Indian Gaming Commission (NIGC), where he oversees the federal regulatory agency's national operations. He can be reached by calling (202) 632-7003 or email [email protected].