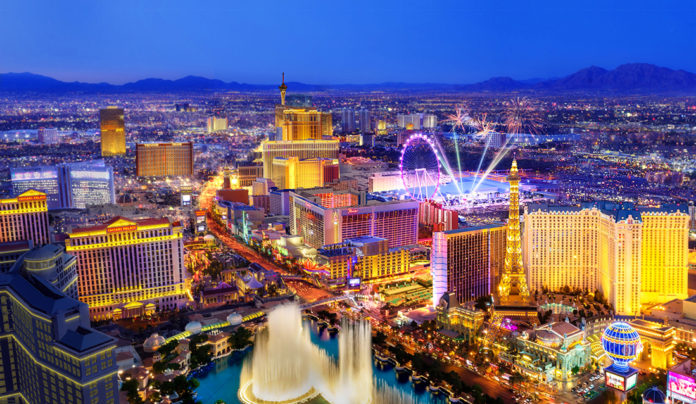 New games and technology will be center stage at this year's Indian Gaming Tradeshow and Convention held July 19-22 at Caesars Forum in Las Vegas. Here is a preview of what the leading game manufacturers will be unveiling on the show floor…
Aristocrat Gaming
(702) 270-1000
aristocratgaming.com
NIGA Booth #1323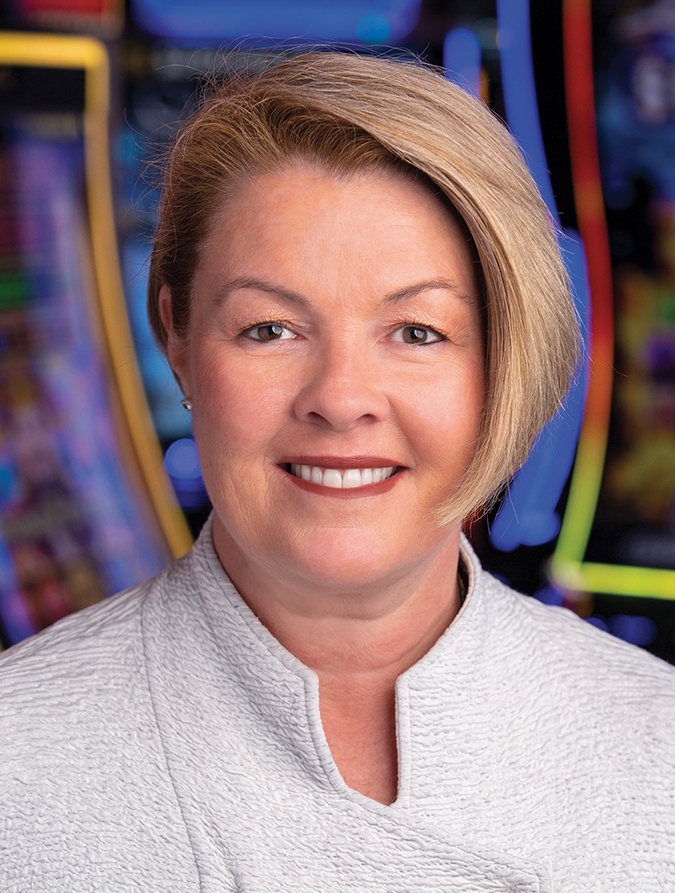 "We are incredibly excited for NIGA 2021, because at Aristocrat, we have the top talent making the greatest products for customers around the world. With new games, cabinets and customer experience solutions like PlayerMax, and more, at NIGA we will once again prove how we never stop innovating to help our customers deliver the best gaming experience possible to their guests."
– Cath Burns, EVP of Customer Experience, Aristocrat Gaming
Among the many technologies Aristocrat Gaming will be showing at NIGA 2021 is PlayerMax™, the answer operators have been looking for to extend their players' experience beyond the four walls of the casino. PlayerMax is a mobile app that connects players to the casino in engaging, meaningful, rewarding ways and serves as a vital link in the effort to sustain customer engagement and enthusiasm by directly connecting the operator's brand, both on-the-go and on property.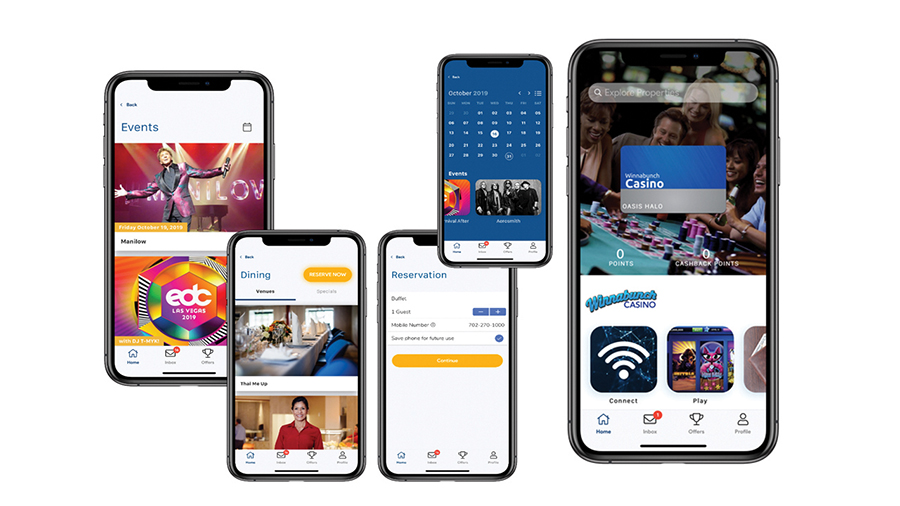 PlayerMax delivers information about their favorite casino property directly to each player on their mobile phone. Using the PlayerMax app, players can quickly and easily do several tasks such as manage loyalty accounts; participate in social gaming; request a room, make a dining reservation, request win/loss statements; view and be rewarded with loyalty promotions; connect to hosts; receive notifications about promotions and events; achieve gamification rewards; find their way to areas of interest on the property such as events, slot locators, dining, and more; and interact with marketing push notifications.
The app is driven by Aristocrat's PlayerMax platform, a solution for the modern world that personalizes the operator's interaction with their patron. The app provides a best-in-class and convenient way for properties to communicate with players and further improve their customers' experience.
Aruze Gaming America
(702) 361-3166
aruzegaming.com
NIGA Booth #823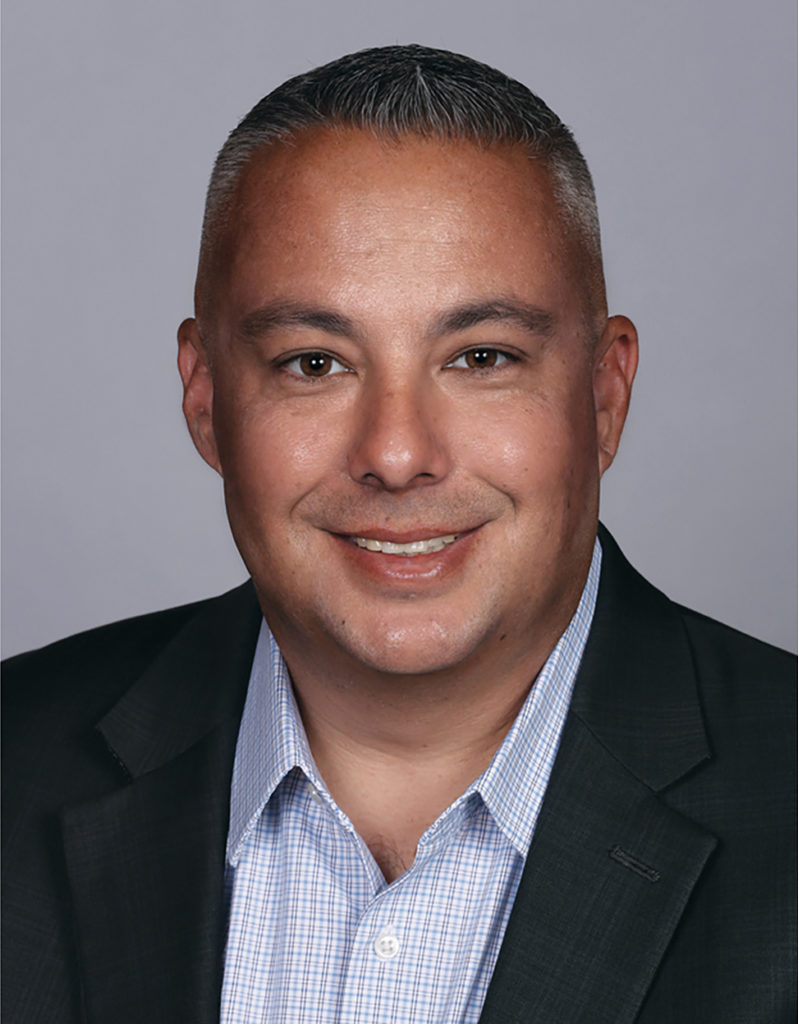 "NIGA is always an important show for us. We get a chance to meet and interact with our customers while showcasing our innovative gaming products. We are looking forward to NIGA launching a post-pandemic era."

– Josh Collins, VP of Sales, North America, Aruze Gaming America
Aruze Gaming is focused on delivering products to help capitalize on the rebound of the post-pandemic era. The centerpiece of Aruze's both will be the reporting functionality of their Roll to Win Craps™ game. Improved reporting and a variety of options for dealer tipping now enhance this hybrid electronic table game. The nearly 60 casinos now operating Roll to Win Craps have benefited from the 2x rolls per hour and dramatic labor savings the table can provide.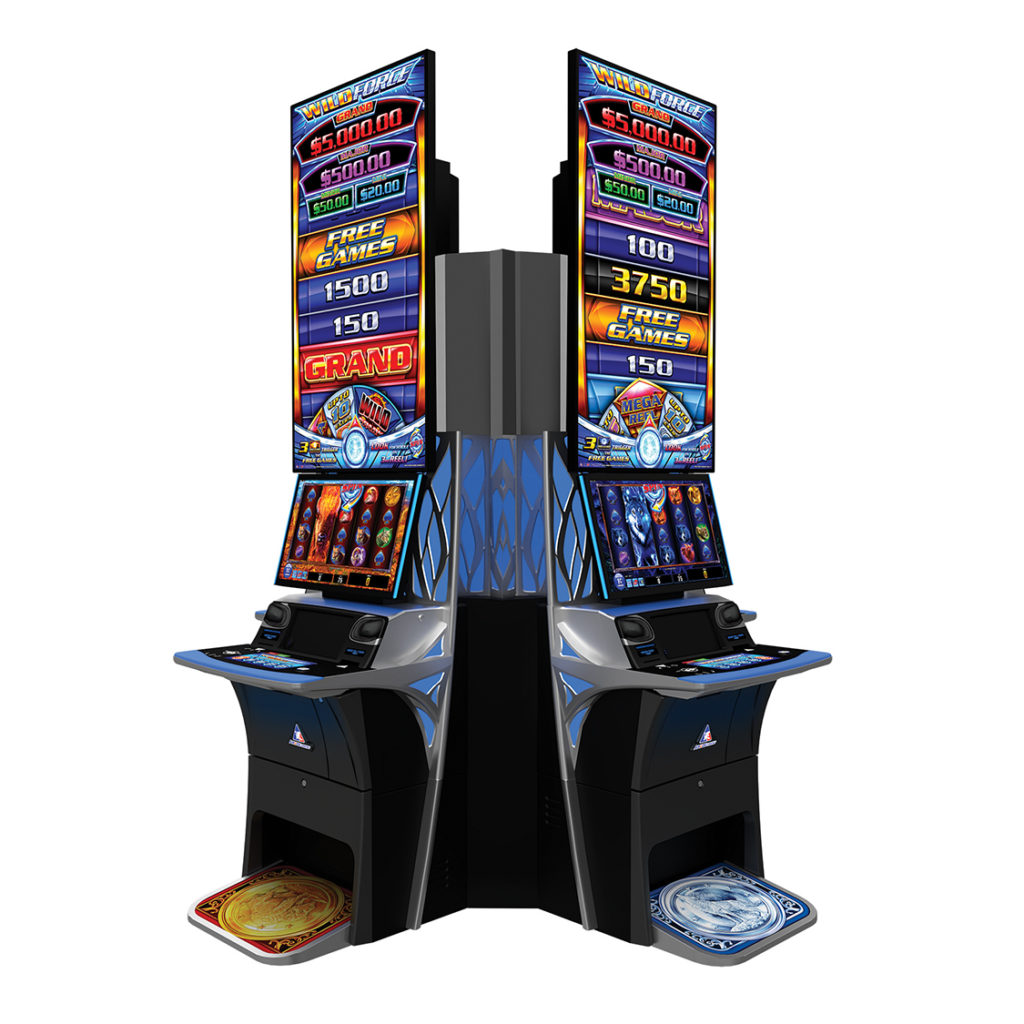 Improved flexibility is also a feature of the new Muso™ Limited game series, Wild Force™. Wild Force Midnight Wolf and Wild Force Bison Sunrise are the first games available on this premium cabinet that allow for a pod configuration. Muso Limited incorporates a 55-inch vertical LCD monitor stacked on a 27-inch LCD monitor, with previous games requiring an in-line configuration. The new pod configuration utilizes the Reflection pod package, which uses the unique LED lighting on the back spine of the Muso cabinet to provide added illumination.
A standout series on the Muso Curve-43 Hybrid is X Wheel™. Already a stellar performer in initial placements, the four titles on X Wheel are captivating players with two ways to trigger credit symbol collect features.
The Coin Collector™ series takes a straightforward credit symbol collect feature, but on a 4×5 reel set. This deceptively simple gameplay has already shown to be a new player favorite on the Muso Triple-27 Hybrid cabinet.
Eclipse Gaming
(770) 277-8783
eclipsegamingsystems.com
NIGA Booth #1715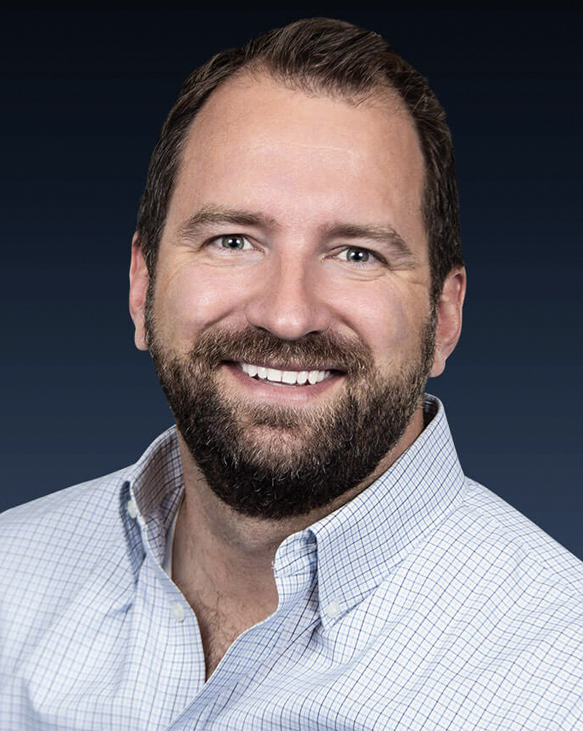 "NIGA is always an important event for Eclipse as we come together with our tribal partners to further strengthen our relationships. We are excited to continue our commitment to our customers and 'Go Beyond the Game' by creating games that drive powerful results and generate an impact."

– Steven Slotwinski, Chief Technology Officer, Eclipse Gaming
Eclipse Gaming focuses on the tribal gaming market, blending experience and agility to create captivating games that generate an impact. They purposefully align the right people, right products and right partners to ignite success and 'Go Beyond the Game.'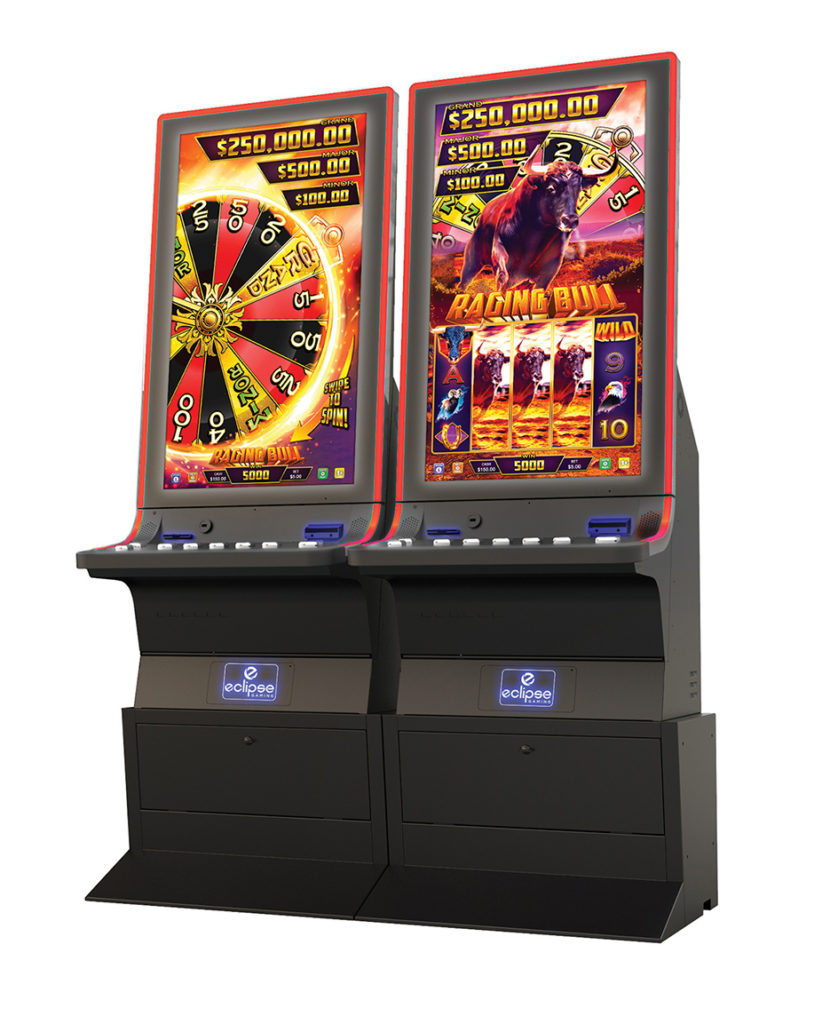 Eclipse Gaming is uniquely positioned as one of only a few suppliers dedicated to Class II gaming. With this targeted focus on Class II, Eclipse Gaming continues to make significant strides in innovation and entertainment value with each product release. While at NIGA, attendees will be able to encounter improved graphic capabilities and sophisticated math models, which provide new and unique experiences to players.
A highlight of the Eclipse booth will be the adrenaline-pumping Raging Bull. This exciting game features free spins, expanding reels and a blazing bonus wheel that awards the multi-level progressive jackpots. This dynamic title and wild west theme will lasso players in while scorching wins will keep them coming back for more.
Eclipse Gaming continues to differentiate with the relationships they build with their partners. They generate powerful results by continuously ensuring they provide the right product mix that delivers optimal value for their partners while simultaneously creating regionally targeted products that connect to players.
Everi
(702) 855-3000
everi.com
NIGA Booth #1041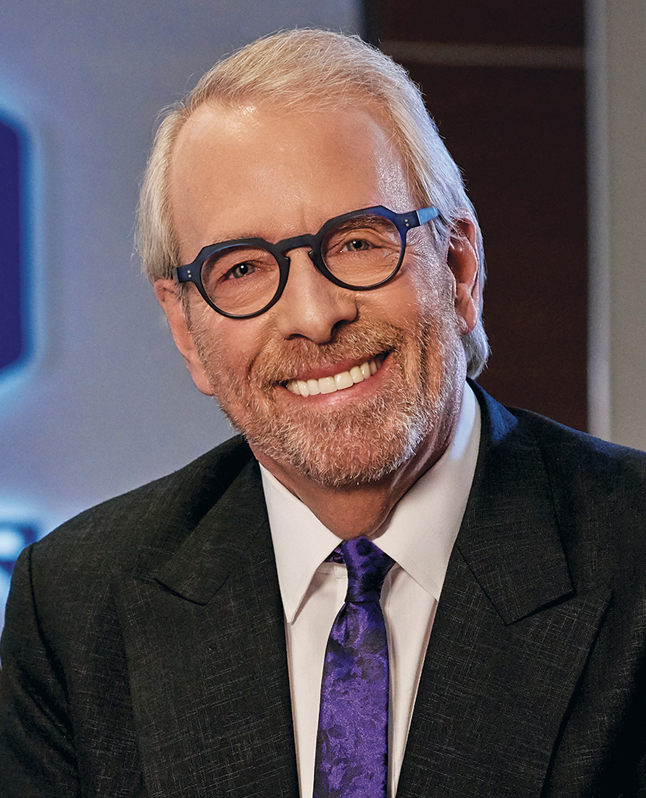 "Everi has a long, successful history of support for tribal gaming operators providing a broad portfolio of products that enhance the player experience on casino floors and significantly improve the efficiency of a casino's cage, cash access, and compliance operations with our innovative financial technology solutions. We look forward to returning to NIGA this year to demonstrate our ongoing commitment to our Class II and Class III Native American gaming partners."

– Michael Rumbolz, President & CEO, Everi
A proven market leader in the tribal gaming space, Everi remains committed to understanding its casino partners' needs in this rapidly evolving industry. After helping customers navigate the uncharted territory of the past year, Everi's investments at NIGA 2021 are aimed at developing innovative gaming technology solutions.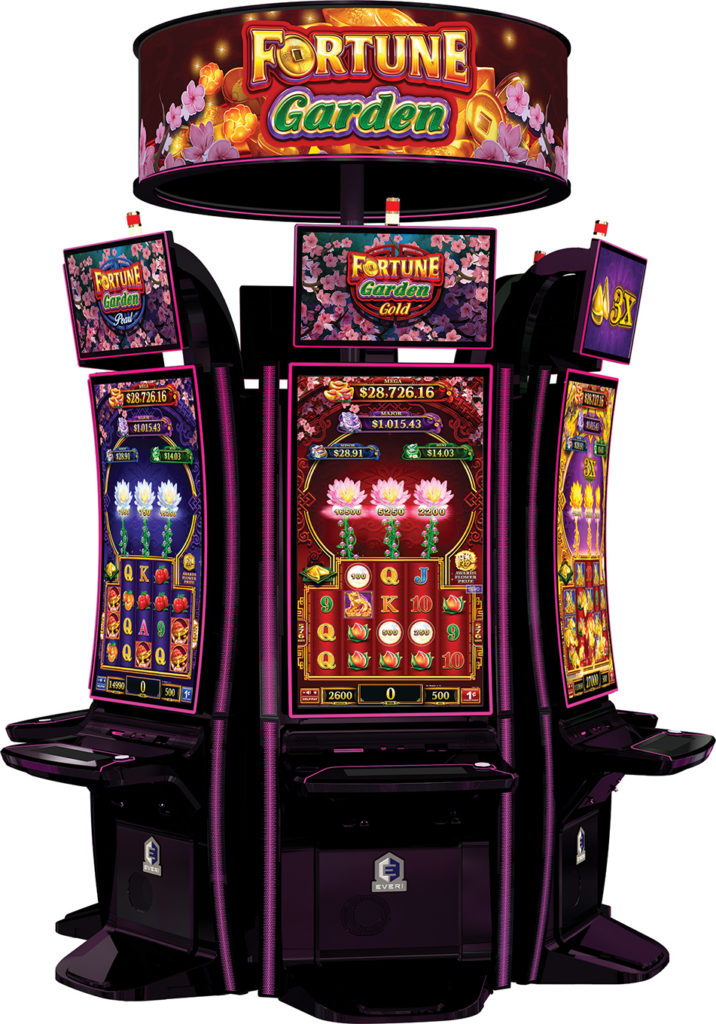 Everi will showcase new hardware platforms and in-demand games at NIGA that provide memorable player experiences, while enabling tribal operators to generate higher returns on their investments in its products. The classic Asian-style series Fortune Garden™ and the high-energy tornadic-themed series Cashnado™ with their unique, heart-pounding bank-wide community events, will be on display on Everi's newest fully featured banked product Flex Fusion™. MonsterVerse™ is the newest series on the Empire DCX™ premium cabinet, featuring Kong and Godzilla™ in earth-shattering 4K game play. Operators can experience Double Black Diamond™ and Double Fortune™ on Everi's Player Classic® 26 cabinet with operator configurable max bet, in addition to Blazin' Gems® and Star Jewels™ featuring thrilling multipliers on the Player Classic with Skyline™ top box.
The advancement in financial technology only adds to the high-performing standards Everi is known for across the gaming space. Everi helped operator partners meet the emerging mobile ecosystem with the CashClub Wallet®. This flexible, cost-effective, and secure commerce and payment solution leverages the gamer's mobile device, providing patrons a true cashless experience all while still providing customers with multiple options to access funds while on the casino floor. CashClub Wallet® represents an important piece of Everi's collective goal of enabling casino guests a convenient, seamless mobile experience.
Jackpot Xpress® is an award-winning, intuitive jackpot and tax forms management solution that enables casino staff to securely and efficiently process slot jackpots using a mobile device right at the winning gaming machine. It is the only jackpot management system that combines mobile productivity, secure payment, tax forms management, and anti-money laundering tracking into a single solution. Everi's financial technology solutions on display at NIGA 2021 bring commonality and continuity to operator workflows by incorporating customer-centric features to loyalty, payments, and cage and cash operations, which ultimately serve to enhance the player experience.
Gaming Arts
(702) 818-8943
gamingarts.com
NIGA Booth #941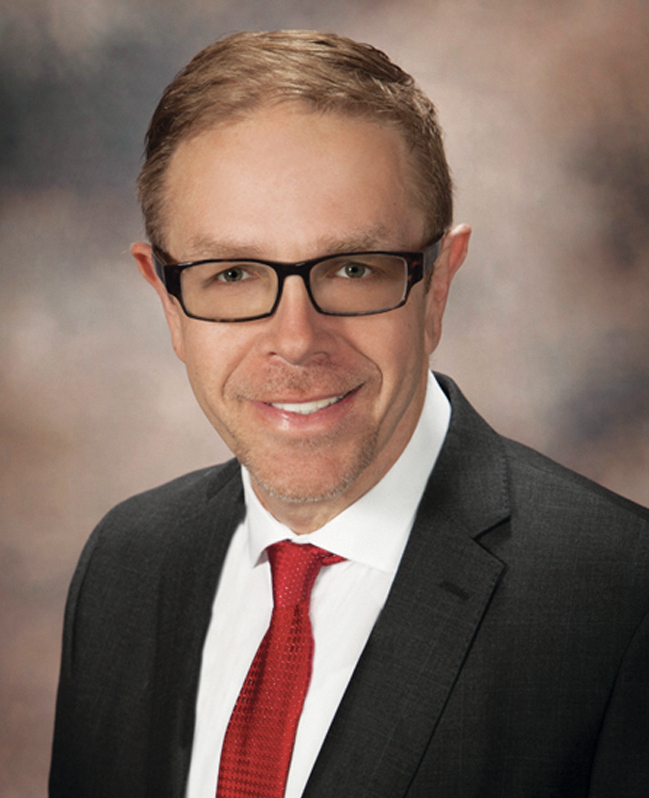 "We are extremely proud to premier this exciting new cabinet at NIGA as our goal since the launch of this initiative has been to continue to expand our great relationships with our tribal partners around the country. This is a very exciting time for the company as we continue to expand into new tribal markets with a host of new games and products and we fully expect the VertX™ Grand to continue this success as success for us equals success for our tribal customers."

– Mike Dreitzer, CEO, Gaming Arts

At NIGA 2021, Gaming Arts will be unveiling its new VertX™ Grand cabinet. By any measure, this new cabinet is state-of-the-art in the gaming industry and serves as the flagship platform of Gaming Arts' new VertX™ line of cabinets.
The new VertX™ Grand creates a new dimension in cabinet design. Not only is this sleek and feature-rich cabinet designed to stand out on any casino floor, its components were selected by choosing the best of breed. This includes the VertX™ Grand's ultra-bright 4K 49" portrait display, theater quality sound, a large ultra-bright LCD button deck, which is the same display as used in new Mercedes Benz vehicles, programable LED play buttons and LED side lights that offers visually interesting bonus and attract sequences, as well as other exciting features that make a stunning presentation on the casino floor.
This best of breed philosophy does not end with the new cabinet as it carries over to an all-new game library. As the development of the VertX™ Grand cabinet began, the Gaming Arts' game studio simultaneously began work on a new game library with unparalleled creativity and player excitement. This library of new games includes eleven new truly innovative themes designed to delight players while increasing the customers' bottom line.
These games are in addition to Gaming Arts' ever-expanding library of games for the Phocus® cabinets. For NIGA 2021, a significant number of new Phocus games will debut including the Fortune Finders™ series of games along with Fortune Flip and more.
IGT
(702) 669-7777
igt.com
NIGA Booth #1341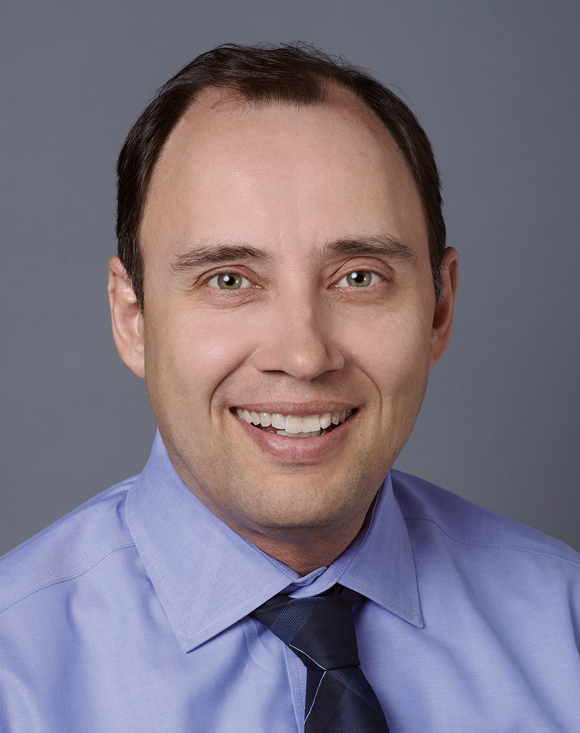 "NIGA presents an incredible opportunity for IGT to reconnect with our long-time tribal gaming partners and showcase our latest gaming solutions. Over the years, we've helped our tribal partners grow their enterprises through high-performance games, innovative technologies and best-in-class solutions that can maximize ROI and diversify their casino floors."

– Nick Khin, COO, Gaming, IGT
At NIGA 2021, IGT will present its diverse portfolio of innovative and engaging solutions that tribal partners can leverage to differentiate their floors.

Making its trade show floor debut for sale at NIGA is IGT's high-performing, previously lease-only PeakSlant49™ cabinet. The cabinet is now available for purchase throughout the U.S. and offers some of IGT's Proven Performer core games on its 49-inch curved Ultra-HD screen. Top-performing games on this cabinet at NIGA will be Regal Riches™ and Scarab Link™, along with the all-new Stinkin' Rich® Skunks Gone Wild. These for-sale games can help tribal operators maximize player engagement in the post-pandemic world with their proven themes and non-stop action.
IGT will also showcase an expanded portfolio of Class II content that comprises a mix of Proven Performers and games never seen before in Class III, which will excite players as they return to casinos. The new games include Rosa's Fiesta on the CrystalDual® 27 cabinet and Dangerous Beauty Revealed on the CrystalCurve™ cabinet. These themes will be featured at NIGA alongside Proven Performers such as Lucky Buddha®, Dragons vs Pandas™, Fortune Coin Boost!™ and Scarab Grand™. The stepper content will include the highly requested game Sizzling 7s on the S3000™ cabinet, along with the fan-favorite Gong Xi Fa Cai® on the CrystalCurve™ Ultra cabinet.
IGT will demonstrate its leadership in cashless gaming technologies through its Resort Wallet™ with IGTPay™ modules for the IGT Advantage® casino management system. IGT's Resort Wallet with IGTPay is the industry's only fully integrated, turnkey cashless solution for land-based gaming. This solution helps operators offer more convenience and excitement through future-forward technologies that are proven throughout tribal gaming.
In addition, IGT will be showing its PlaySports technology and hardware, including its self-service kiosks. The proven PlaySports turnkey solution caters to operators of all sizes, including tribal casinos. Its flexible technology and IGT's in-house trading team can help tribal casino operators capture opportunities within the rapidly evolving U.S. sports betting market.
Novomatic Americas
(224) 802-2974
novomaticamericas.com
NIGA Booth #1523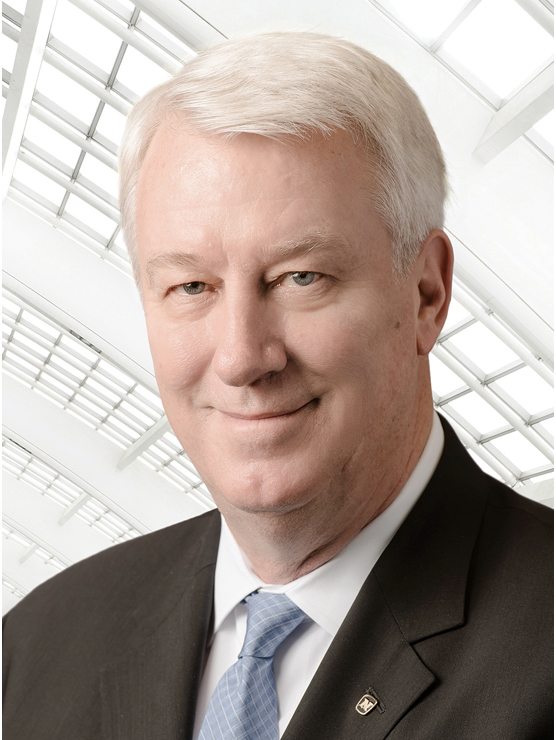 "We look forward to showcasing our latest product at the NIGA show. We're focused on innovation and what the next year will bring. The success that we have had over the past nine months has been due to our commitment to Winning Together, working with our customers to help them get through these tough times, and give them games that perform. Going into July's trade show, we are well-positioned and committed to helping our customers succeed over the long term."

– Rick Meitzler, President & CEO, North America, Novomatic Americas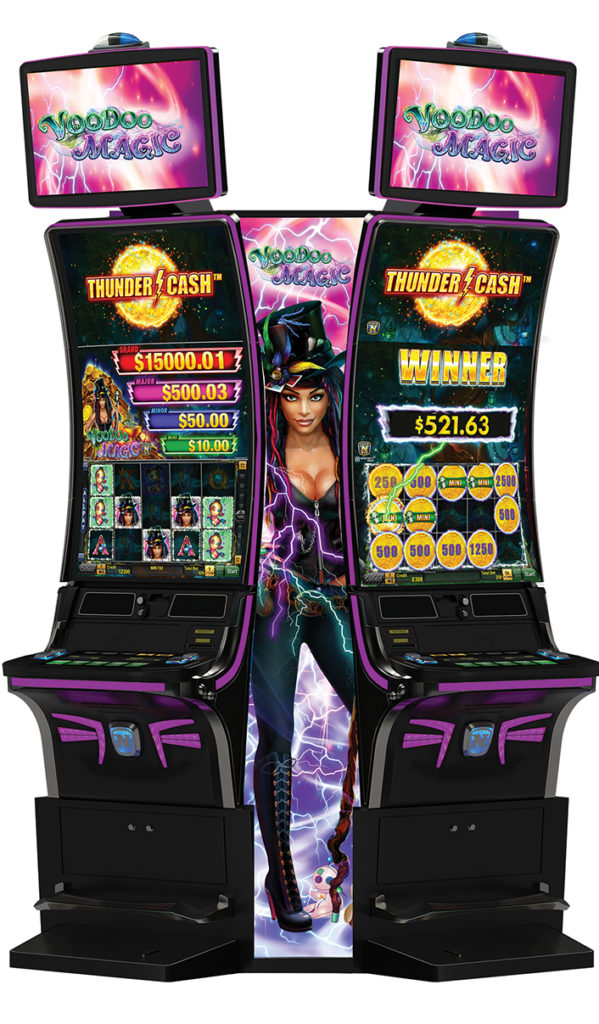 Get ready for a new Thunder Cash™ link brand Voodoo Magic™ that offers a witchy, wild look, familiar feel, and captivating player experience to enhance the popular Thunder Cash™ jackpot offering. Voodoo Magic™ provides operators a mystical new way to merchandise this exciting version of the Thunder Cash™ link.
The Money Party™ link, with Fruity and Juicy models, continues to be a sweet success for Novomatic Americas. Ranked #1 in the Eilers small supplier category since July, it is quickly becoming a staple on most gaming floors. Novomatic is also releasing multiple standalone progressive titles to join the popular Asian Aviaries family of games, Eternal Mandarin Ducks™, Royal Crane™ and, Noble Peacock™. These new standalone progressive families include the Mythical Creature series of Mighty Minotaur™ and Enchanted Pegasus™, the Dancing Gold™ Series of Dancing Tiger™ Gold, and Dancing Lantern™ Gold, and are sure to attract a wide range of players and keep them celebrating.
A leader in sports betting self-service betting kiosks in the U.S. market, Novomatic Americas is an industry leader in kiosk hardware as part of its ever-growing portfolio. The Novomatic ActionBook™ self-service kiosk offers quick response times and a user-friendly, multi-touch screen monitor experience. It is the betting kiosk of choice for multiple premium software providers and large gaming operators.
Scientific Games
(702) 532-7700
sggaming.com
NIGA Booth #1023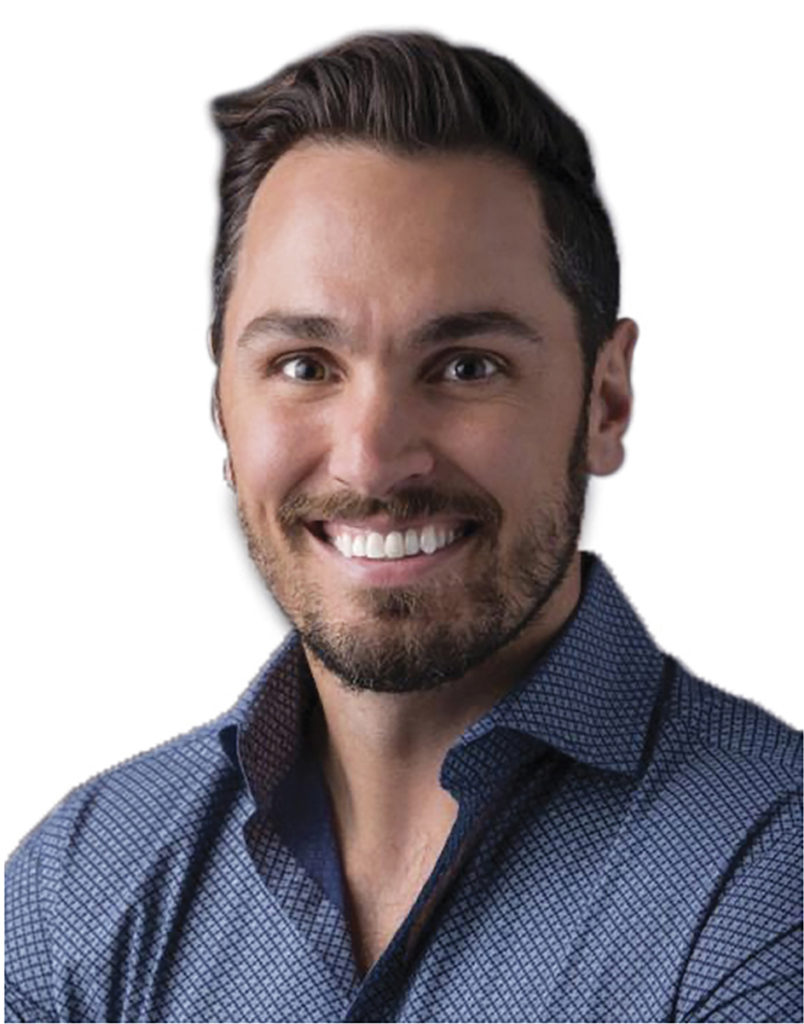 "At NIGA 2021, we are particularly excited to unveil our latest cutting-edge content based on some of Scientific Games' most successful proprietary and licensed entertainment brands showcased on innovative new platforms. Content designed to empower our valued Indian gaming customers to provide a superior gaming experience for their players and ultimately drive their recovery and future success."

– Matt Wilson, Group CEO, Scientific Games
Scientific Games is driving the future of gaming, which will be on full display at NIGA 2021 and can be experienced at SG Summit Live, Scientific Games' interactive mobile showroom that is currently traveling the country.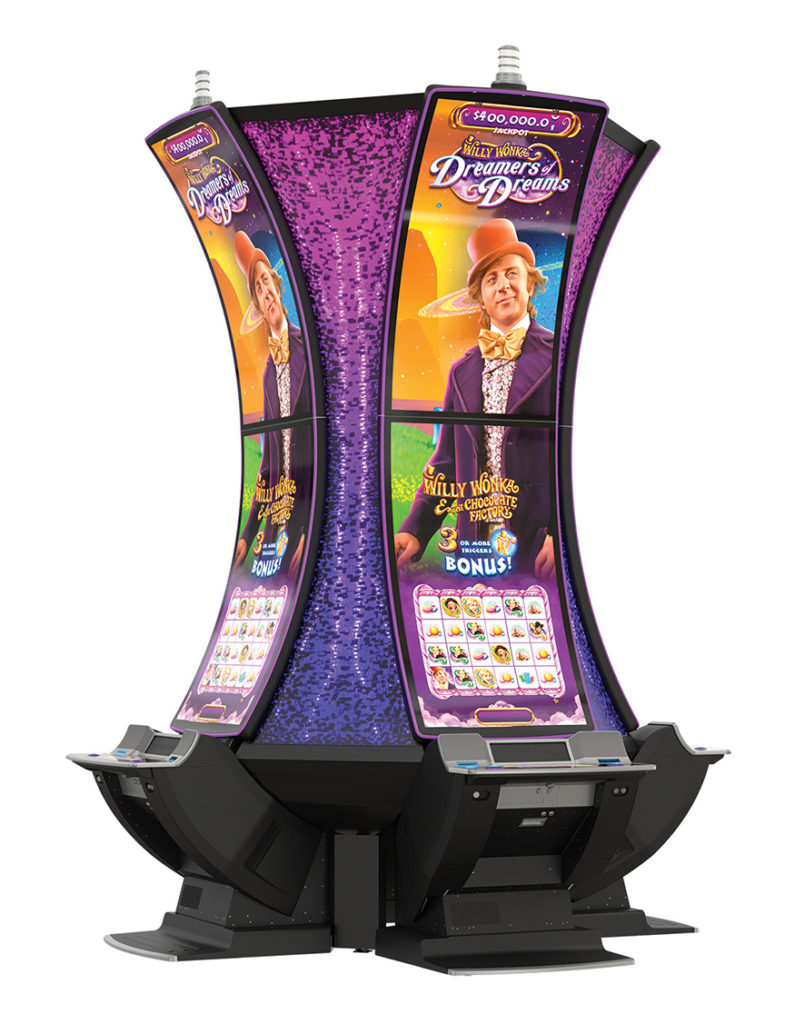 Showcased is the sensational new Mural™ cabinet, featuring dual 55-inch UHD displays, launching with Emperor's Coins™ – 88 Fortunes®, the latest title in the 88 Fortunes family, as well as Willy Wonka™ – Dreamers of Dreams™ starring a life-size Willy Wonka. Also, on display is the new high-performing Kascada™, SG's latest innovative portrait cabinet featuring the latest games in the successful Coin Combo™ series, Carnival Cow™ and Terrific Tiger™, as well as the magical The Wizard of Oz™ – Over the Rainbow™. Kascada outright sale titles on display include the breakout hit Dancing Drums Prosperity™, and the new Rich Little Piggies™ and Sumo Kitty™ titles. Class II exclusive content is also featured, including the fiery Dragon Legends – Aqua Gems, James Bond – GoldenEye, and Super Panda Riches™.
Experience a cardless and cashless gaming experience with the award-winning Unified Wallet, giving players the power to instantly access funds to play EGMs and tables through the use of a mobile app. Unified Wallet features simple fund transfers in and out of the EGM, as well as loyalty club registration and access.
Scientific Games will also be showcasing two exciting table progressives. The Blazing 7s Cash Spin progressive, featured on the award-winning Kyber™ table, detects hand gestures and introduces a dynamic bonus round that includes an augmented wheel projected onto the tabletop. The 99 Fortunes Baccarat progressive takes the game of baccarat to a whole new level. If two of the first four player and banker cards are a suited pair or higher, the player wins.