Many exciting new products and services will be featured at the upcoming Indian Gaming Tradeshow & Convention held April 19-22 in Anaheim, CA. Below we showcase eleven of the most innovative companies and people to look for on the show floor…
Bergman Walls & Associates
John Hinton, Director of Native American Projects
bwaltd.com
NIGA Booth #1513
At this year's NIGA conference, BWA will showcase the firm's projects at a number of tribal gaming facilities – including sportsbooks and sports betting spaces, exciting new restaurants, and gaming and hospitality amenities. BWA has been instrumental in bringing to life new restaurants at properties including Morongo Casino Resort & Spa that elevate the dining experience and serve as destinations in their own right. Dining trends include modernized options with food halls and food trucks, and new twists on buffets that create that fresh, yet familiar take patrons have been craving post-COVID.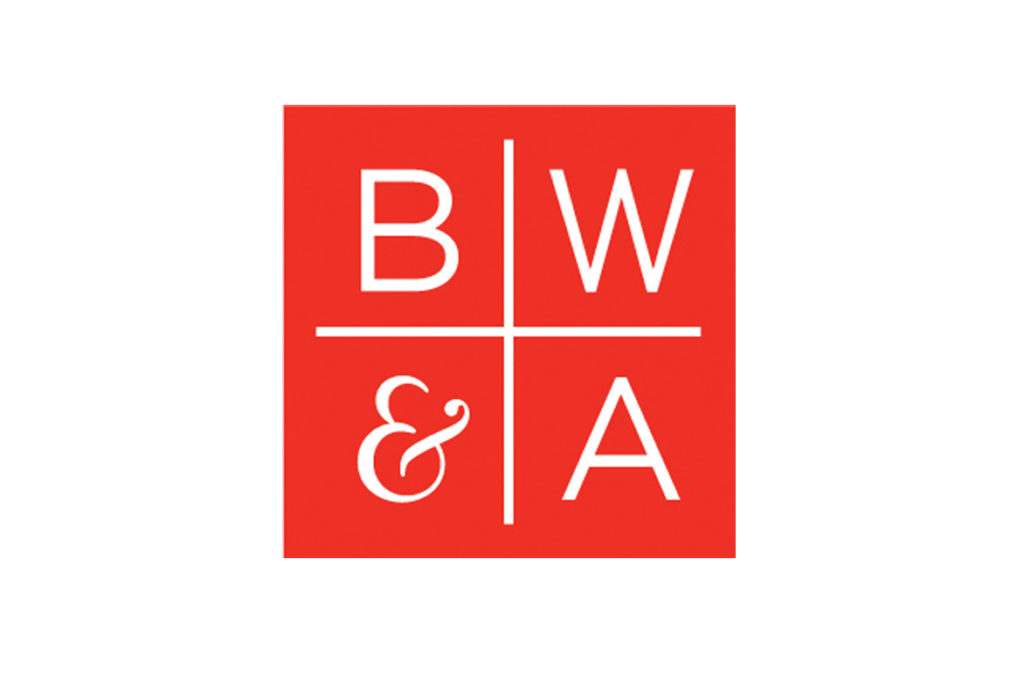 Flexible function spaces and casino floors that can easily be adapted or scaled for other uses remain among the most requested renovations. The pandemic showed both gaming facility managers and designers that being able to adapt quickly to address safety and operational needs, as well as trends and new revenue generation opportunities, is essential. At Apache Casino Hotel, BWA designed a new 53,000 sq. ft. event center that can be easily divisible for smaller events, including as a 1,200-seat showroom.One of the biggest trends and opportunities for tribal gaming is sports betting, which continues to expand through the U.S. and Indian Country. For example, Washington State tribes continue to add sports betting into their gaming operations; Oklahoma is in the process of passing their sports betting law; and Minnesota has introduced a new bill to legalize sports betting. Sports betting is now legal in 34 states, with more to come.
FUTURE TRENDS: Accommodating sports betting does not have to be a one-size-fits-all approach. BWA has designed sports betting options from large sport book lounges to simple spaces with kiosks only. We are seeing a trend in smaller gaming facilities requesting that their sports betting spaces be multi-functional for times when the space is not as active with sports bettors, and to double for smaller entertainment venues or private events. Sports betting is attracting not only a younger crowd – but also a demographic (both male and female) that craves the camaraderie and excitement of gambling in a communal environment with friends and other sports fans. Once on site, these customers are staying for the experience and other amenities the property offers.
Database Dynamics
Wayne Schonfeld, President
databasedynamics.net
NIGA Booth #1728
Nationwide, sports betting is a once-in-a-career opportunity for every gaming professional. With online operators spending billions on marketing, tribal casinos will need to take every advantage to defend their market share. I say "opportunity," because in the sports world, the best defense is a great offense. At Database Dynamics, we believe that watching and betting on sports is a social activity, best enjoyed in-venue and not online. Our mission is to empower tribal casinos to leverage their beautiful casinos and lounges to engage local sports fans with promotions that online operators can't match.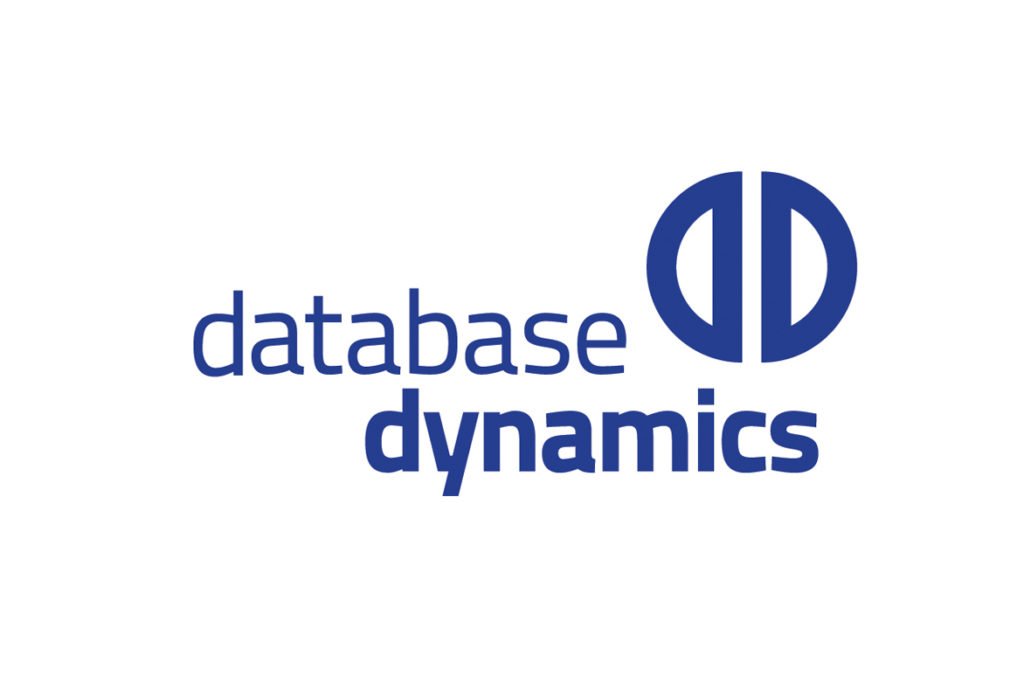 At NIGA 2022, Database Dynamics will be showcasing two new ways to attract sports fans to your casinos on a consistent basis. Our Athlete Ambassador Program partners with Hall of Fame athletes to create remarkable sports promotions. Our athletes provide personal appearances, social media influence and their names and likenesses attracting fans to your casino. Our Athlete Ambassador network includes athletes from every professional sport and from your local market. Our Free 2 Play promotional game offers all the bets offered by a sportsbook. By playing this promotion for free daily, your players get comfortable and familiar with making various sports bets, easing the transition to betting their own money and becoming a regular at your sportsbook.
Whether or not your casino has a sportsbook yet, our games are designed to entice players to return on a daily basis to play for unique prizes. Our turnkey promotions include prizes such as signed memorabilia from your local pro and college teams.
FUTURE TRENDS: One area tribal casinos will focus on is trying to change the habits of the customers using their phones to play slots, table games, and soon making sports bets, and transition them into coming back to play at the casinos. In 2021, online operators like FanDuel, DraftKings and BetMGM spent $2 billion advertising to your customers trying to convert them to use their phones to gamble. In order to keep the customers that you've nurtured over the years frequenting your casino, finding a new, fun way to keep them engaged is key to future success.
Gaming Laboratories International (GLI)
Kevin Mullally, VP of Government Relations & General Counsel
gaminglabs.com
NIGA Booth #1714
For GLI at NIGA, it's not about what we are showcasing; it's about what our tribal operator and regulatory clients want to feature on their casino floors and in their online offerings. This is an incredibly exciting time of technological evolution affecting consumer behaviors and preferences. At NIGA, like every day, our teams will be helping guide tribal operations through these new technologies, helping them get where they want to go. We can help in many ways, including sports betting advisory, technology testing, regulation writing, cybersecurity services, and more. GLI has been serving tribes for more than 30 years, and over that time, we have all seen tremendous changes, and we are here to lend insights into the future as the industry enters this exciting new phase. We will also showcase regulatory management tools from Kobetron and will advise on cybersecurity issues.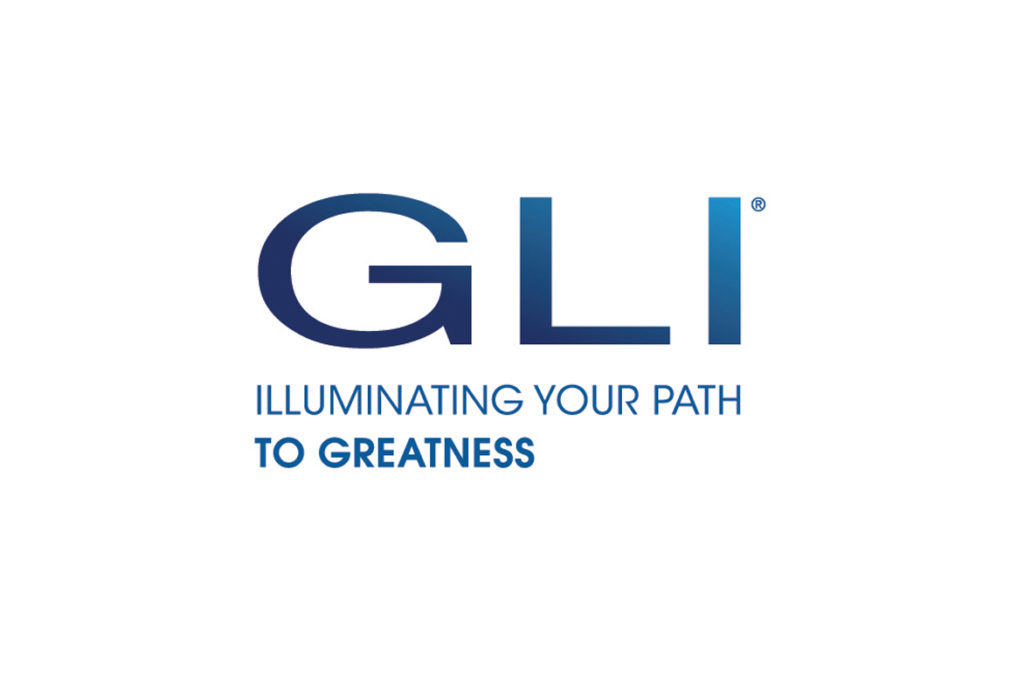 Additionally, our GLI Director of Client Solutions Joe Bunevith and Client Services Representative Kelly Myers will participate in the panel "Gaming Regulation 2.0: Managing Risk in the Digital Age" on April 20 at 2 p.m. Joe and Kelly will be talking about how modern regulatory practices are evolving with the times. Today, more is asked of regulators than ever before. Suddenly, they need to be subject matter experts in payment systems, security, risk analysis, artificial intelligence, and quantitative analysis to develop more complex risk control policies. This panel will help attendees gain a top-line knowledge in these areas and identify knowledge gaps that GLI can help fill in.
FUTURE TRENDS: There are all sorts of future trends; however, they all have one thing in common: cybersecurity.
It's impossible to place enough emphasis on the growing importance of cybersecurity for every single operator – regardless of size, regardless of whether the operation is standalone or enterprise. The future trend is increased risk, and operators need to act now to shore up their defenses, and our global teams are fully prepared to help.
HBG Design
Dike Bacon, Principal
hbg.design
NIGA Booth #1605
HBG Design looks forwardto attending the 2022 NIGA Conference and Tradeshow. We will be located at Booth #1605 and are excited to showcase the designs of our recently completed projects and upcoming project openings. Our team of 100 architects, interior designers, and support professionals in Memphis, TN, San Diego, CA, and Dallas, TX, have helped build HBG Design's focused specialty as a premier provider of professional services in the Indian gaming industry. We were recently recognized as a Top 5 Casino Design firm and a Top 10 Hotel Design firm by BD&C and Hotel Business magazines.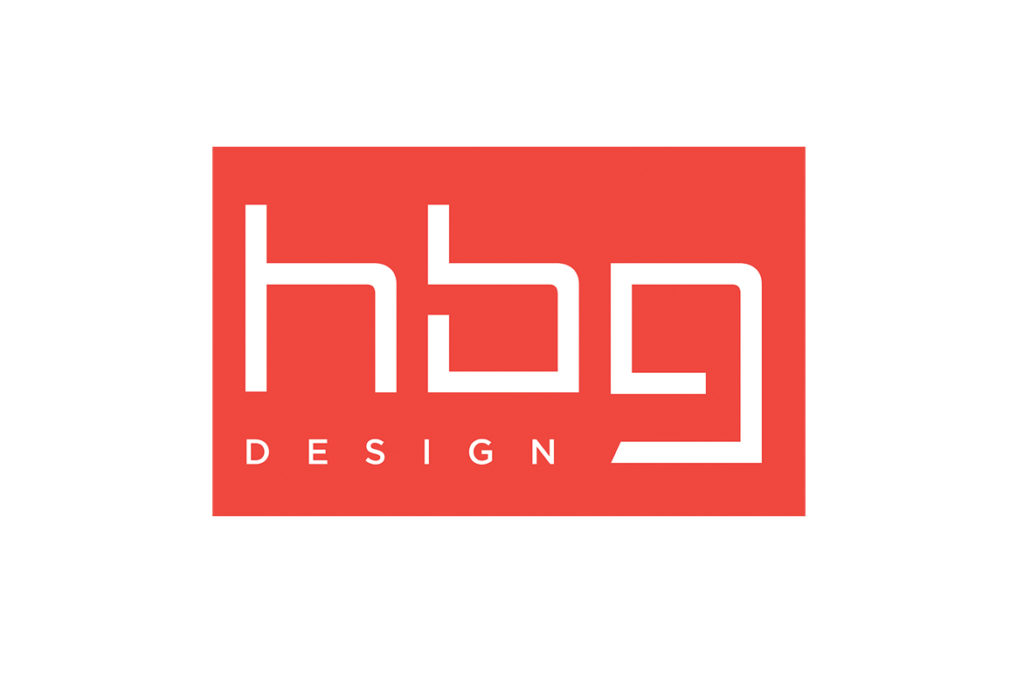 HBG's successful designs always begin with a strong conceptual direction, as shown in the projects being featured at our NIGA booth. Our team's design of the new 105,000 sq. ft. Eagle Mountain Casino in Porterville, CA, for the Tule River Tribe, is set to open fall 2022. Rooted in the land of Central California, our original design is influenced heavily by soaring vertical features, which recall the majesty of the Giant Sequoia and the Golden Eagle, each important representations of tribal culture.
Also featured prominently at NIGA will be the recently completed Sonoran Desert-inspired Desert Diamond West Valley Casino for the Tohono O'odham Nation; the Four-Diamond Sycuan Casino Resort for the Sycuan Band of the Kumeyaay Nation; and freshly tailored, branded amenity experiences for the Pokagon Band of Potawatomi's Four Winds Casino Resorts. Four Winds Casino and HBG Design are currently embarking on a large-scale expansion of their South Bend property. When opened in 2023, the resort will offer approachable luxury within a new 23-story, 317-key, 83-suite hotel tower and a mix of vibrant amenities with spectacular views of the region.
FUTURE TRENDS: Across the industry, we're seeing pent-up demand for entertainment and hospitality experiences, driving tribes to invest in upgraded features and amenities in order to maintain their competitive position. Given the strength of the industry and how it is bouncing back from the pandemic, we anticipate that owners will remain in expansion and renovation mode over the next several years to stay fresh for guests.
JCM Global
Dave Kubajak, SVP of Sales, Marketing & Operations
jcmglobal.com
NIGA Booth #638
Native American and First Nation operations of all sizes can benefit from our CPS count/sort equipment, and at NIGA, we will introduce a new model, the XM-9200, which satisfies the demand from a large banknote handling environment. The XM-9200 supports most worldwide currencies, and there are various possibilities for connectivity. What's new with the XM-9200 is its expandable modular stacker design that comes with options of 200-note and 500-note capacities. This allows it to process even more banknotes in one operation. The XM-9200 also features enhanced and reliable banknote authentication and fitness-sorting. Users can easily switch modes to fulfill a wide range of cash handling processes, and it reduces workload with high-speed and accuracy by using the most advanced counterfeit detection technology in the industry.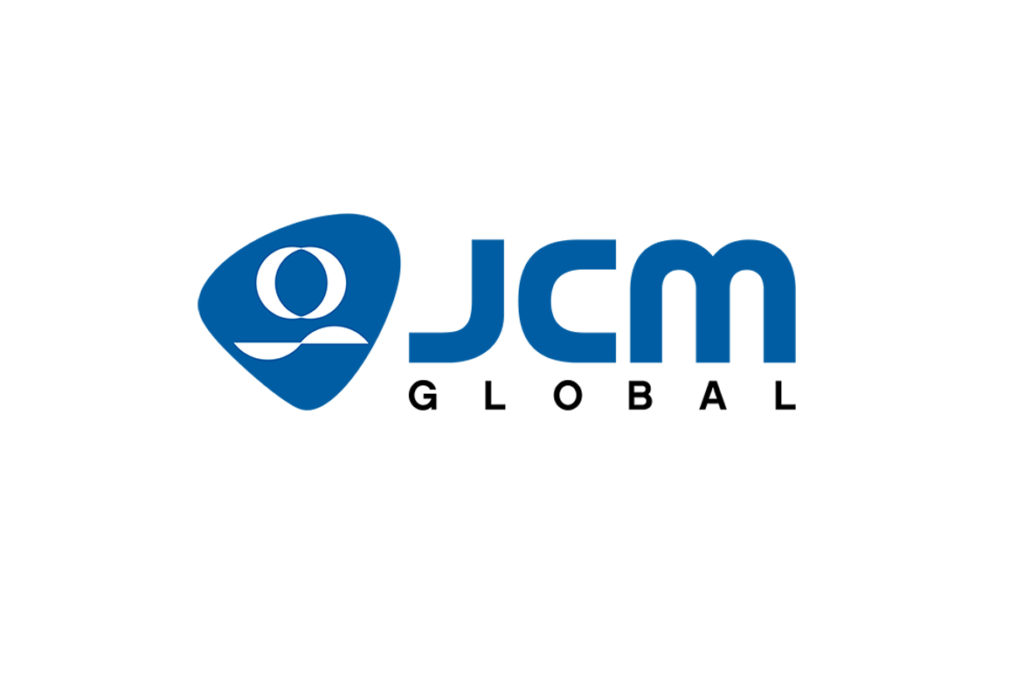 In addition to the XM-9200, we will be showing an expansion of our Fuzion system's mobile payment technology. Casinos across the U.S. are interested in Fuzion, and we continue to expand its capabilities, including mobile payments. Consumers want options for funding their play, and Fuzion brings mobile payment to the casino floor. Our Fuzion system allows casinos to securely enable mobile payments, and we are thrilled to integrate Fuzion technology with several new strategic partners.
FUTURE TRENDS: Native American and First Nation gaming operators always lead the industry in embracing and investing in new technologies, and we expect to see that trend continuing as gaming technologies quickly evolve. One area that operators are becoming more familiar with is robotic automation, and we have seen these applications in food and beverage, security, and more. As JCM brings robotic automation to the count room with our ICB ASAP product, casino operators can trust the industrial-grade robotics we use in ICB ASAP as we help operators seek solutions to supplement employee labor and increase efficiencies throughout the cash management process.
KlasRobinson Q.E.D.
James M. Klas, Founder & Principal
klasrobinsonqed.com
NIGA Booth #1608
With the gaming industry back in full swing and a wide range of new government funding options available, we are working actively on two fronts. On the casino resort side, we are working with tribes to revisit old projects to see what changes need to be made as they look to finally move forward. On the broader economic development front, we are working with tribes on ambitious new ventures, including clean energy initiatives, hemp and marijuana, clinics and wellness centers, and mixed-use master plans. We also expect to see more analysis of infrastructure projects over the next 12 to 24 months.

FUTURE TRENDS: Indian gaming is back and stronger than ever. However, the recovery has not been uniform. Some properties and regions are still trailing prior capacity and performance levels, now more due to labor issues than COVID-19. Inflation is a concern for financing and new development more so than operations. Even with headwinds and slower going in some parts of the country, we are highly optimistic about this year and about opportunities going forward. Trouble in Europe will, if anything, increase the likelihood of domestic travel, helping all Indian tourism. As long as government and central bankers do not overreact to the inflation surge and tighten the economy too severely, prospects will remain good for this year and beyond.
Quick Custom Intelligence
Andrew Cardno, Co-Founder & Chief Technology Officer
quickcustomintelligence.com
NIGA Booth #338
At NIGA 2022, we have two new products and a new release of our core product line. First, we are excited to release our event management module. This powerful extension to QCI Host was the most requested feature in our product line. Quite simply, this tool allows the efficient management of events large and small. We look forward to working with our 1,000 plus QCI Host users to show the value of effective event management within the QCI Host.
The second new product is an extension to our remarkably successful cardless loyalty (QCI Loyalty) system, and we think it is set to revolutionize table games ratings as this patent-protected concept brings self-ratings to table games. This extremely cost-effective system provides for vastly improved player ratings and realtime digital interactions with customers while they are playing with customer-centric table limit management algorithms.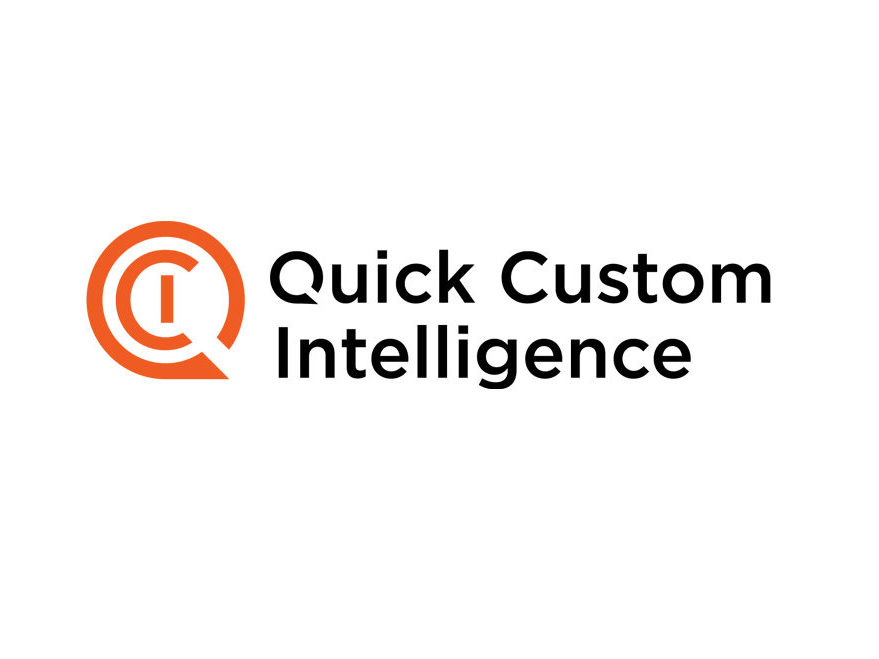 FUTURE TRENDS: Tribal gaming is experiencing volatility with a constant stream of new challenges as the fundamental nature of the business seems to both grow and change. The challenge is that historic data is no longer able to reliably predict future play patterns, and this fundamentally changes how you need to look at your business. Consider the question of what your budget for 2022 should be compared to 2021. Historically, this question was a simple trend based on prior year – today, it is a massive challenge as enormous volatility in revenue occurs at the whim of the dynamic marketplace.
Rymax
Paul Gordon, Sr. VP of Sales
rymaxinc.com
NIGA Booth #1717
The success of Rymax has been in our ability to transform the rewards and loyalty space. We were the first company to offer only top tier name brands and expanded categories. We never dabble in the low end, non-branded product arena. The player is savvy and knows that their importance to the casino is reflected in the player reward program and the brands included in it. At NIGA, we will showcase over 100 exclusive brands that Rymax provides, as well as the new brands and SKUs for 2022 that total an unlimited variety of products and price points. We will also talk extensively about the need for employee recognition programs to recruit, retain and recognize their workforce.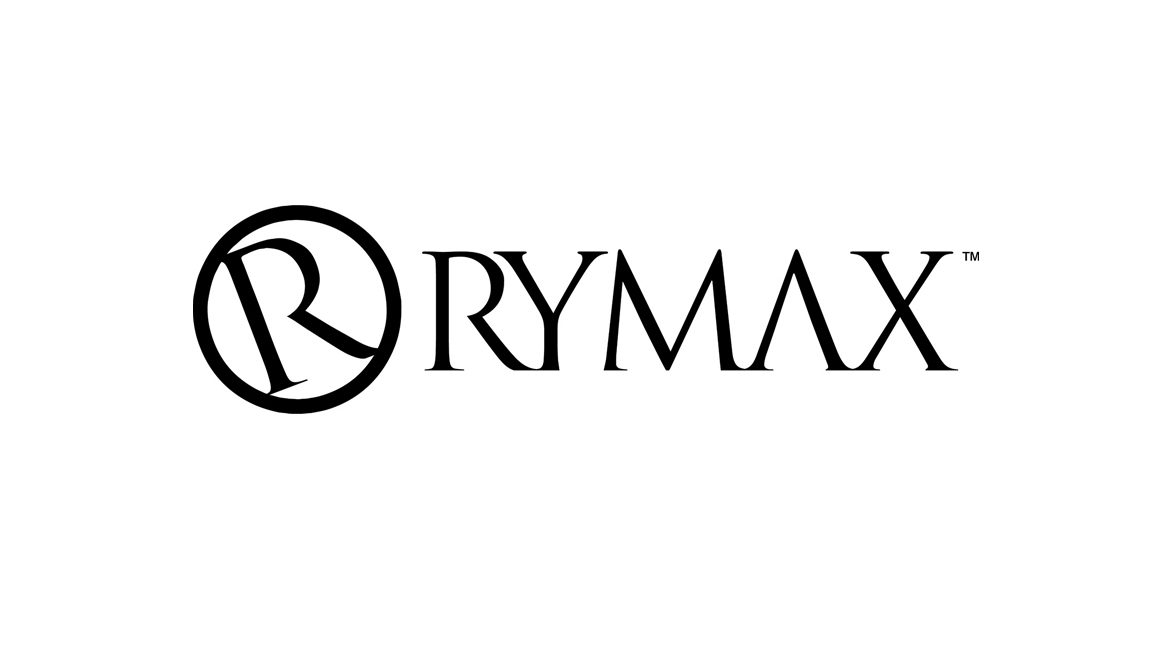 FUTURE TRENDS: The tribal gaming industry understands their market and player demographics. While online gaming has had incredible success in the states where it was launched, they still lag behind the player loyalty programs that casinos deliver. The tribal gaming industry needs to increase the loyalty initiative and differentiate between the solitary gaming experience that online delivers versus the communal experience that a casino provides. Create themed rewards events by brand and category. Tie promotions into the entertainment at the property and the seasonality of events. Create more group rewards events to tap into the communal advantage. Players are part of the casino family. They played during the height of the pandemic and came back in record numbers as the virus threat was reduced. Let them know that you appreciate them and most importantly, give them rewards that are name brands and desirable.
TBE Architects
Mike Carter, Director of Client Development
tbearchitects.com
NIGA Booth #1613
As an architectural firm specializing in the design of hotels, casinos, and integrated resort properties, we are constantly studying local and national trends to determine what touchpoints will deliver the highest impact to our clients and their guests. We aren't trying to reinvent the entire alphabet. We are simply taking the existing 26 letters and arranging them in a way that provides our clients with a way to tell their story and provide their guests with impactful experiences. We are showcasing gaming neutral spaces, such as lobbies, that appropriately incorporate elements of heritage. Comfortable and efficient guest rooms, food and beverage venues, and select entertainment options give rise to the integrated resort concept. We are excited to be working on projects with the Coushatta Tribe of Louisiana, the Three Affiliated Tribes at 4 Bears Casino & Lodge, the Iowa Tribe of Oklahoma, and several other tribes across North America.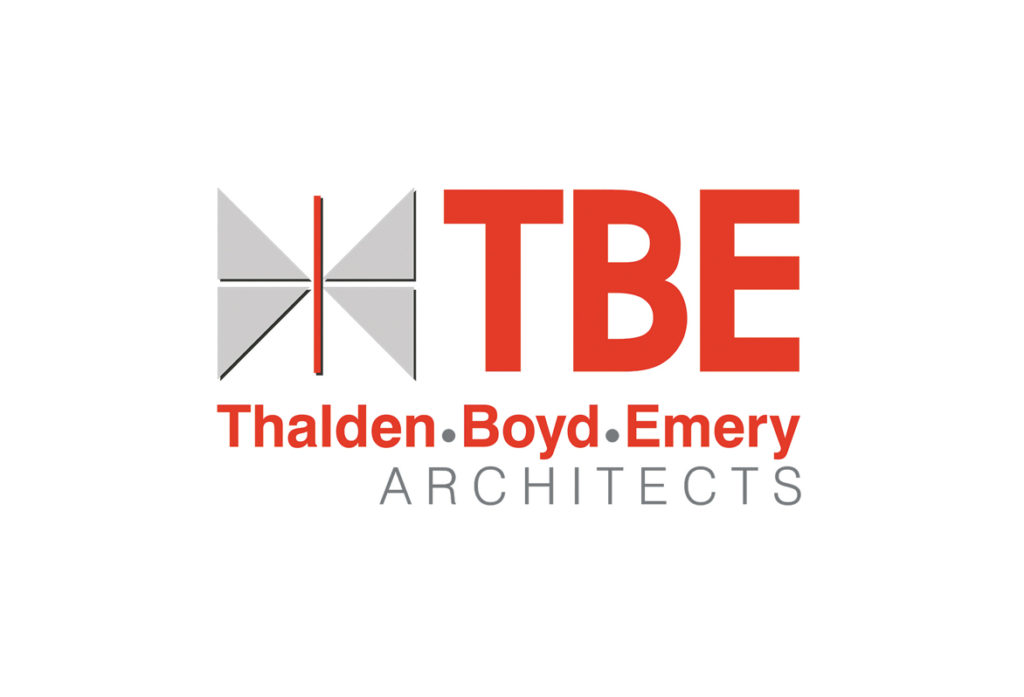 For most of its history, the Indian gaming industry has looked to Las Vegas and Atlantic City for inspiration. At its heart, the tribal gaming industry couldn't be more different. Not only because these properties provide so much community support and strengthen tribal sovereignty, they are "locals" casinos. Indian gaming must capture the guest three or four times a month, not a year. One of the trends, courtesy of the recent pandemic, has been removing smoking from the casino floor. We see this as a trend that is here to stay, with some modifications. For instance, where feasible, we see certain properties expanding their gaming onto partially enclosed smoking patios. Another trend that we started seeing, even before the pandemic, was the food hall concept replacing traditional buffets. The populations are less driven by quantity and more interested in a true dining experience, with quality options. And finally, we see the inclusion of more youth-centered amenities, making the property a safe and enjoyable place for guests and tribal families. We're not seeing daycares, so much as bowling alleys, arcades, and movie theaters.
FUTURE TRENDS: In light of current global activities and their effects on the national economy, we expect that the more conservative tribes will put their expansion and renovation projects on hold while they wait to see what happens over the next 12 to 18 months. Financial circumstances appear similar to that of 2007 and 2008, and that makes people nervous. But just like in 2007 and 2008, we expect those who begin the design and construction processes now, locking in lower interest rates, to be in a better place financially than those who cautiously wait.
UVDI
David Heidel, Global Sales Director – Airside
uvdi.com
NIGA Booth #1704
At NIGA 2022, UVDI will be proud to introduce the V-PAC Pro for proven UV-C Air Disinfection and Purification in a unit flexibly installed outside of the HVAC system. V-PAC Pro delivers improved indoor air quality benefits, including independently proven 99.9% elimination of airborne SARS-COV-2, air purification and contaminant removal, reduction of smoke and odors and continuously increased air flow for better air movement. Because of its proven effectiveness both in eliminating airborne SARS-CoV-2 and removing smoke and odors, V-PAC Pro can help drive resort growth by providing a protected and comfortable gaming experience for all guests and employees. V-PAC Pro has recently been installed in Three Rivers Casino Resort's two leading properties on Oregon's Central Coast and in Atlantis Casino Resort Spa in Reno, NV.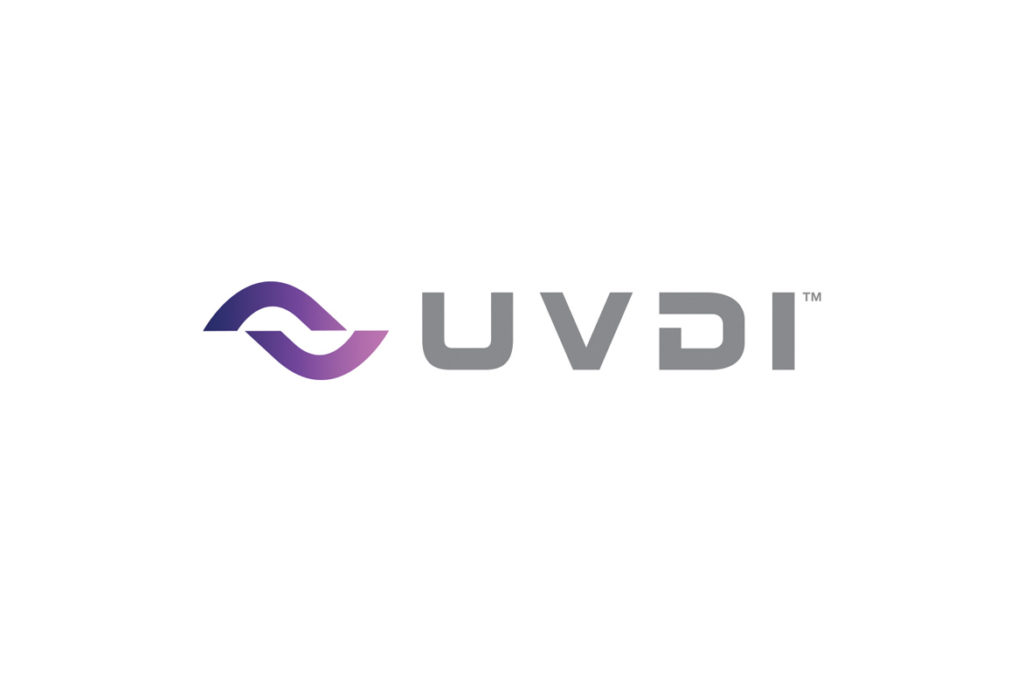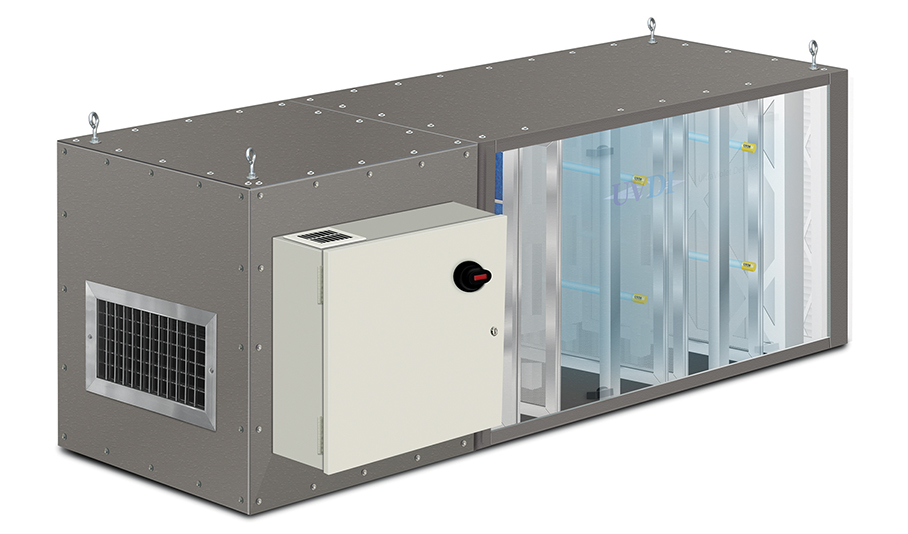 FUTURE TRENDS: A sustained focus on indoor air quality for enhanced guest and employee protection from new variants and seasonal viruses, such as the flu, especially as the casual gaming market continues to expand bringing new types of consumers into tribal resorts. More and more Americans are enjoying casual gaming, particularly on professional sports, and they expect the same elevated hospitality experience in a casino resort as in a fine hotel. Clean, protected air inside casinos with indoor air quality technology that is effective and does not interfere with the gaming experience is here to stay.
Wipfli
Grant Eve, National Gaming Partner
wipfli.com
NIGA Booth #1317
In 2022, Wipfli is introducing its latest cloud based CasinoEdge financial ERP platform. CasinoEdge is a universal data delivery application that enables our tribal gaming clients to connect an unlimited amount of source systems to their financial management system. The power to combine financial and statistical data to create a single source of revenue and expense platform has led to an explosive adoption of Wipfli tribal gaming specific accounting version of Sage Intacct. The latest version of CasinoEdge powered by Sage Intacct delivers a maintenance free, paperless and fully remote enabled financial management platform for tribes to run their gaming, enterprise, and grant funded organizations from on a real-time basis from
anywhere.

FUTURE TRENDS: Tribal gaming is in a strong position as we look ahead to 2022, with record profits as we look back on 2021. Yet, we will face uncertainty and struggle with increased expenses, inflation, supply chain struggles and continued labor challenges. As most of us are aware, a record number of workers quit their jobs in 2021, and there is a surplus of over 5.5 million jobs that can't be filled with the current workforce available. Tribal gaming will continue to refine their staffing models by redesigning job roles, processes and technology. Technology will continue to be implemented at an unprecedented rate – everything from the gaming floor to back of house accounting functions.