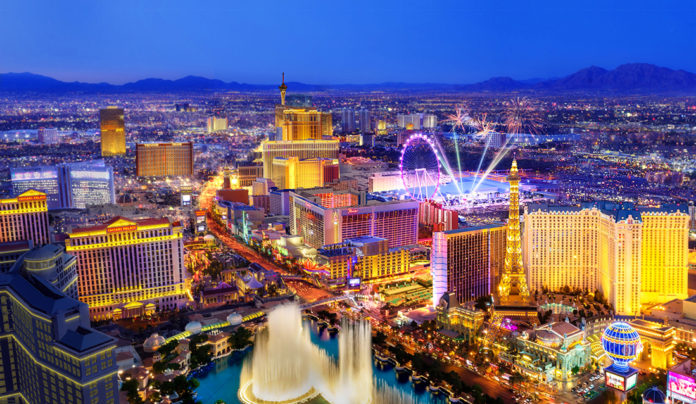 The first major gaming tradeshow since the pandemic will be the 2021 Indian Gaming Tradeshow and Convention, held July 19-22 at Caesars Forum in Las Vegas. We asked the following industry leaders what they will be unveiling at the show and about future industry trends in their market segments. Here is what they had to say…
A1 American
Mark Kelleher, VP, Marketing
a1americangroup.com
NIGA Booth #312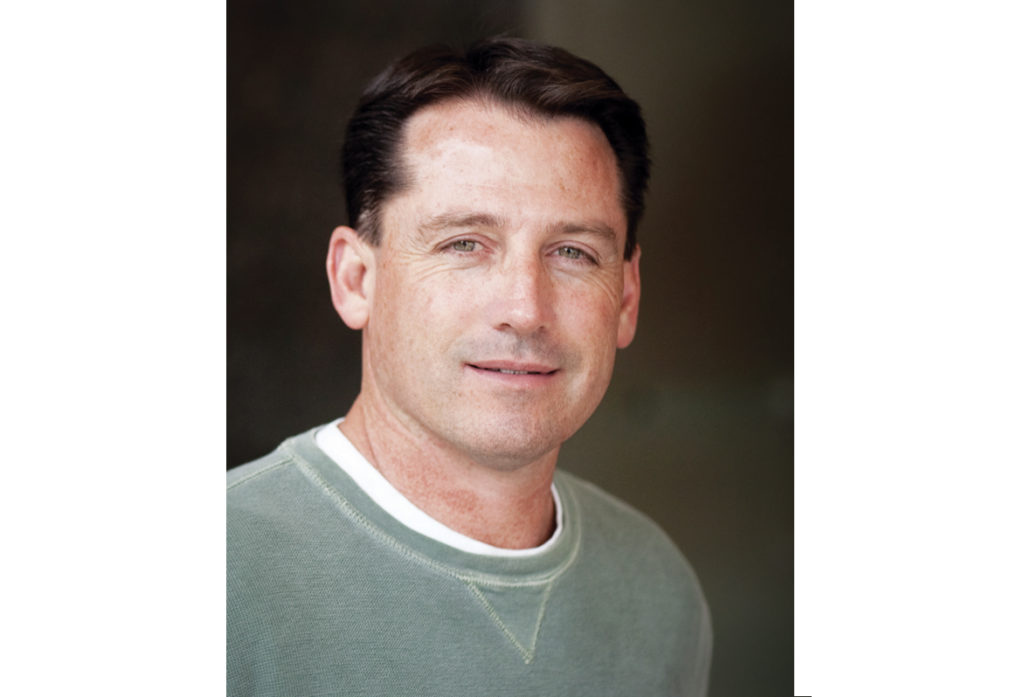 Personal care dispensers have become one of the hospitality industry's fastest growing market trends in recent years. Marriott Hotels was the first major hotel chain to announce the transition from small bottles to a bulk amenity program with the goal of implementation at every hotel by the end of 2021 worldwide. IHG recently announced similar plans and are working to transition to 100% bulk amenities by early 2022, with Wyndham also following the same path. Hilton and Hyatt over the past year have introduced and launched optional bulk amenities program.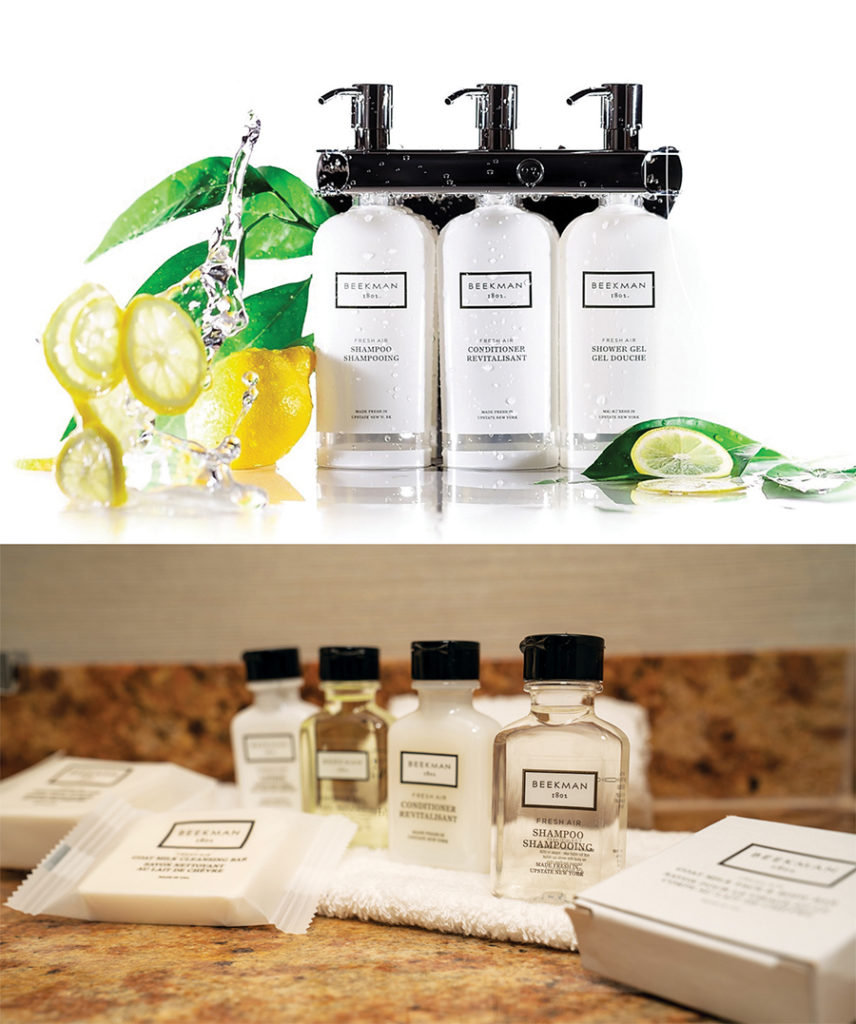 So, what's driving this movement? The dispenser systems available in the market today are more aesthetically appealing, tamper-proof, less expensive, and most importantly more receptive by guests. From a sustainability perspective, the significant reduction of single-use plastic hitting our landfills is a huge incentive as we all work to do our part to positively impact our environment. Guests are recognizing and will appreciate the steps hotels are taking to achieve this common goal, and many guests will factor in the hotel's green initiatives when selecting where to spend their dollars. In addition, there is proven cost savings transitioning from small bottles to bulk amenities. Hotels that have made the switch are experiencing a reduction in annual spend ranging from 20% to over 50%.
U.S. states and Canada are also doing their part to eliminate single-use plastic in hotels. California passed AB 1162 which bans all single-use plastic in hotels starting Jan 1, 2023. New York passed measure S.543/A.5082 this year, which will implement a state-wide ban scheduled to take effect in 2024. Canada introduced a bold initiative with a goal of banning all single use plastic by the end of 2021 nationwide.
A1 American can help tribal operations make this inevitable switch to bulk amenities by offering step-by-step programs to fit every need and budget. Tribes can introduce a sustainability benefit with a significant reduction of single-use plastics and do their part to continue to preserve the environment by eliminating the factors that harm it.
Bergman Walls & Associates
John Hinton, Director of Native American Projects
bwaltd.com
NIGA Booth #1412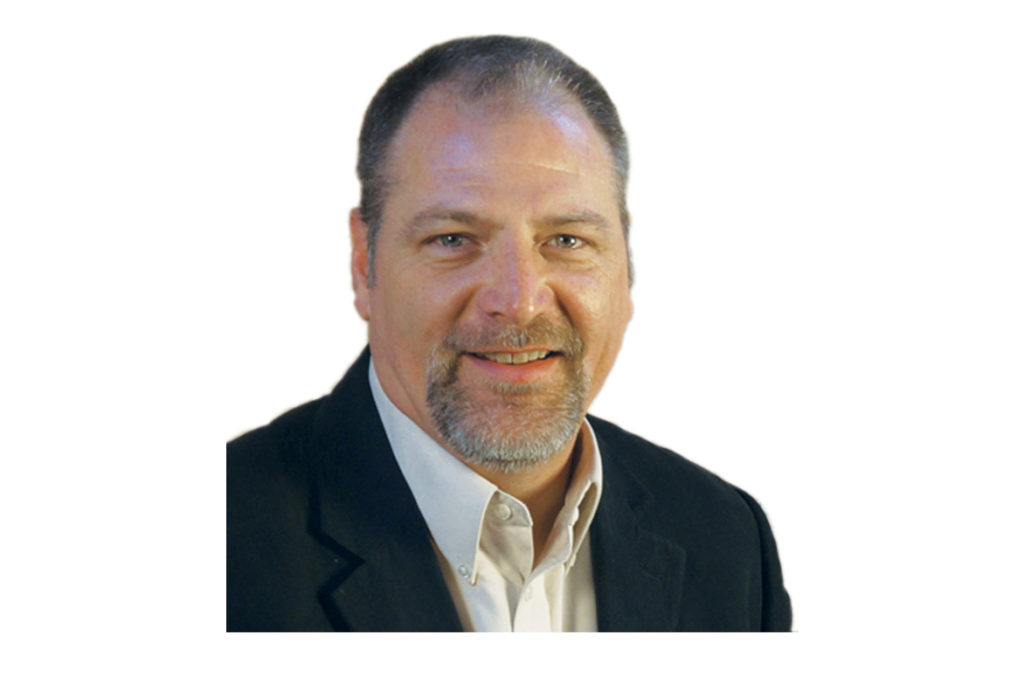 Over the past year, BWA helped our tribal clients create opportunities to make guests excited to go out again, and to plan facilities that can accommodate both anticipated trends and unexpected future shifts. This is BWA's focus at the 2021 Indian Gaming Tradeshow and Conference, where we look forward to interacting with our clients.
The biggest tribal facility trends center on the gaming floor and customer service. Gaming floor renovations that were planned or underway pre-pandemic were already creating more space for skill-based games. Now, it provides requisite social distancing. When event space was converted to other uses during the pandemic, it highlighted the need for flexibility. With flexibility in mind, BWA designed a new 53,000 sq. ft. event center for the Apache Casino Hotel that can be configured as a 1,200-seat showroom (with no guest more than 100 ft. from the stage), and easily divisible for smaller events.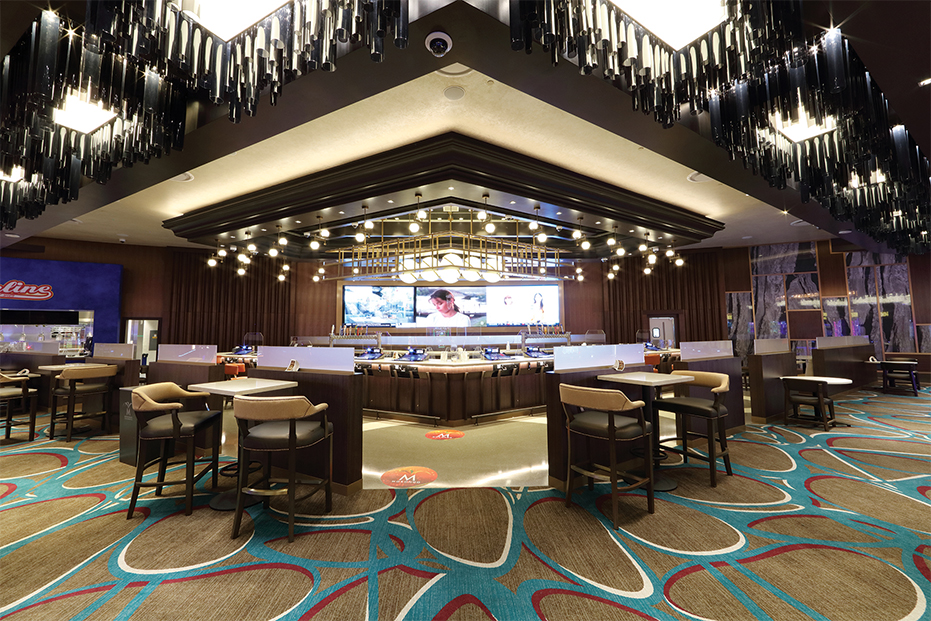 While traditional shows, events, and conventions are expected to come back stronger than ever, dining is taking on new forms. Largely gone are buffets, due to expense and hygiene. Fast casual, dining halls, food trucks and regional cuisine concepts are in focus, and many tribes are renovating to accommodate them. BWA recently completed renovations at Morongo Casino Resort, including a 65,000 sq. ft. gaming floor expansion and several new exciting restaurants, including a coffee shop, high-style cocktail lounge, Asian restaurant, and an upscale bistro, delivering destination-type dining experiences on site.
Casino gaming has always been challenged to find ways to attract more diverse and younger patrons. The pandemic gave facility operators the chance to pause and re-examine long-term plans and accelerated putting plans into place. Sports betting lounges and interactive and alternative gaming spaces are now among the most-requested amenities from our tribal clients. Look for them to continue to be drivers for the future of casino gaming facility design.
Customer service will be more self-service. Valet parking will likely remain limited in favor of self-parking. Remote check-in and keyless room entry, as well as food, beverage and wager payments made via personal cell phone will reduce touch points. HVAC system upgrades in public spaces and guest rooms will be a competitive advantage as patrons indulge their desire to be entertained, while appeasing safety concerns in a post-pandemic world.
Cuningham
Brett Ewing, AIA, Principal – Director of Strategy
cuningham.com
NIGA Booth #1303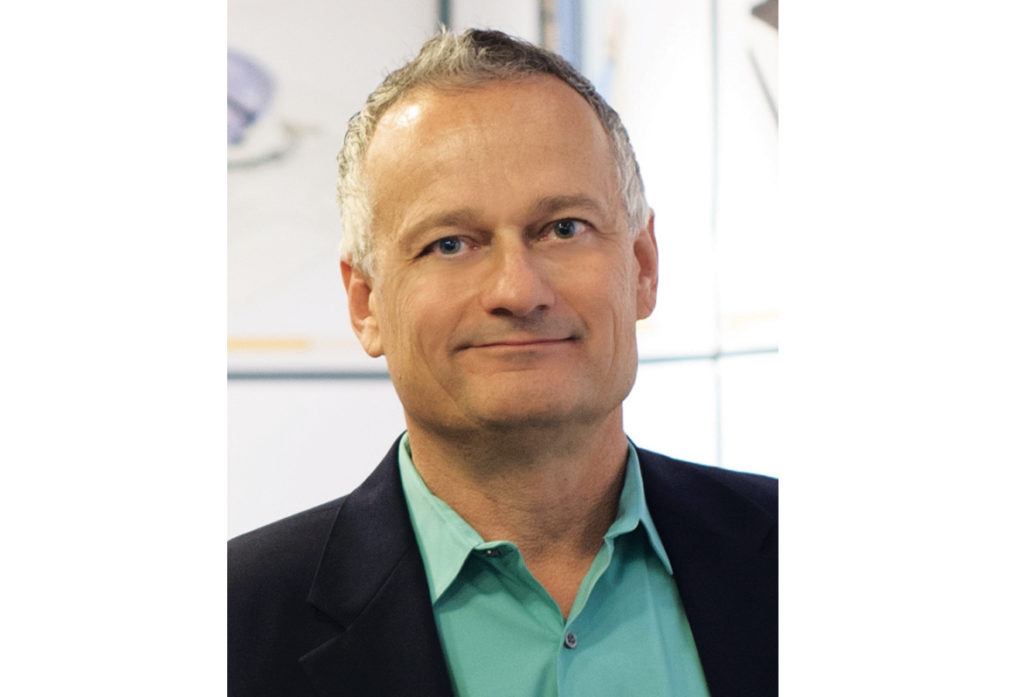 Cuningham is a national design firm with more than 230 employees in six U.S. offices. Its extensive gaming and entertainment portfolio spans nearly 30 years with hundreds of groundbreaking projects. Cuningham is pleased to align its own Native-led design expertise with Full Circle Indigenous Planning, LLC, the only Native American-owned research-based planning and visioning design firm in the country. Together, the firms represent a comprehensive solution for Native American clients seeking to design and develop profitable facilities that balance their cultural, social and economic priorities.
Cuningham also employs a cross-market approach to design that leverages their deep understanding of immersive entertainment experiences in their work with tribal gaming operations. The integration of these disciplines leads to state-of-the-art gaming facilities that keep guests coming back time and again.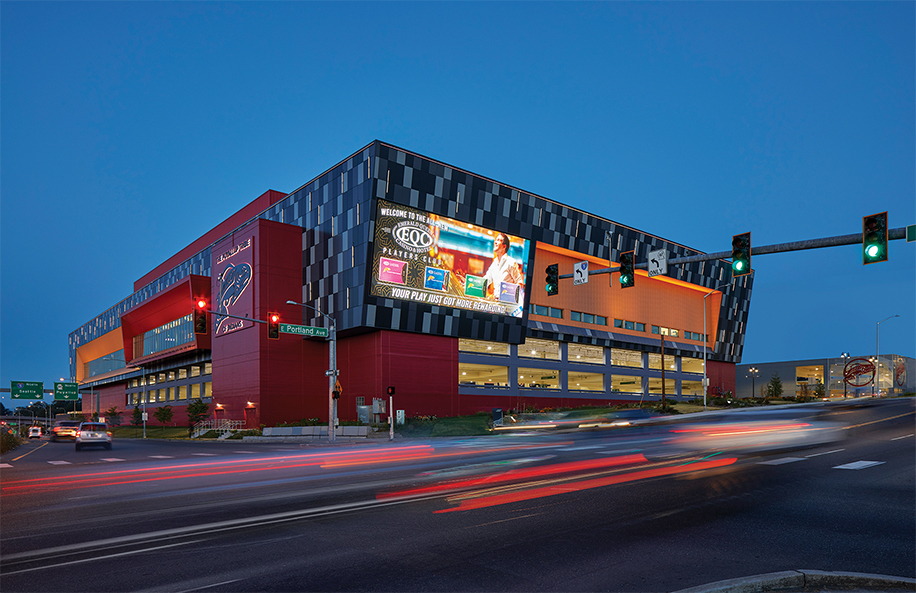 The maturity of the tribal gaming market is now challenging – and in many ways, passing – the commercial gaming market. With progressive tribes such as the Mohegan Tribe and the San Manuel Band of Mission Indians recently purchasing existing gaming properties in Las Vegas, this is an exciting time filled with many opportunities for tribal gaming operations. Cuningham is currently collaborating with the Tachi-Yokut Tribe, which has created their own development company, Palace Hospitality, allowing the Tachi-Yokut to develop projects with other tribes. Advancements like this are a win-win for all involved.
Tribes are also pursuing developments closer to cities to increase their return on investment. This means new, innovative solutions are necessary for urban sites to accommodate the expanse of a gaming floor. The new Emerald Queen Casino in Tacoma, WA is integrated into the city's urban infrastructure and sets a groundbreaking precedent for the future of gaming. Situated four floors above the ground, spanning three sites and two city streets, the casino reclaims lost space and circumvents a restrictive city grid. As this trend continues, the tribal gaming industry must understand the opportunities, challenges and navigation of legal constraints associated with air rights and upward urban construction on tribal land.
DreamCatcher Hotels
Aron Ramage, AIA, SVP – Creative Services
dreamcatcherhotels.com
NIGA Booth #1406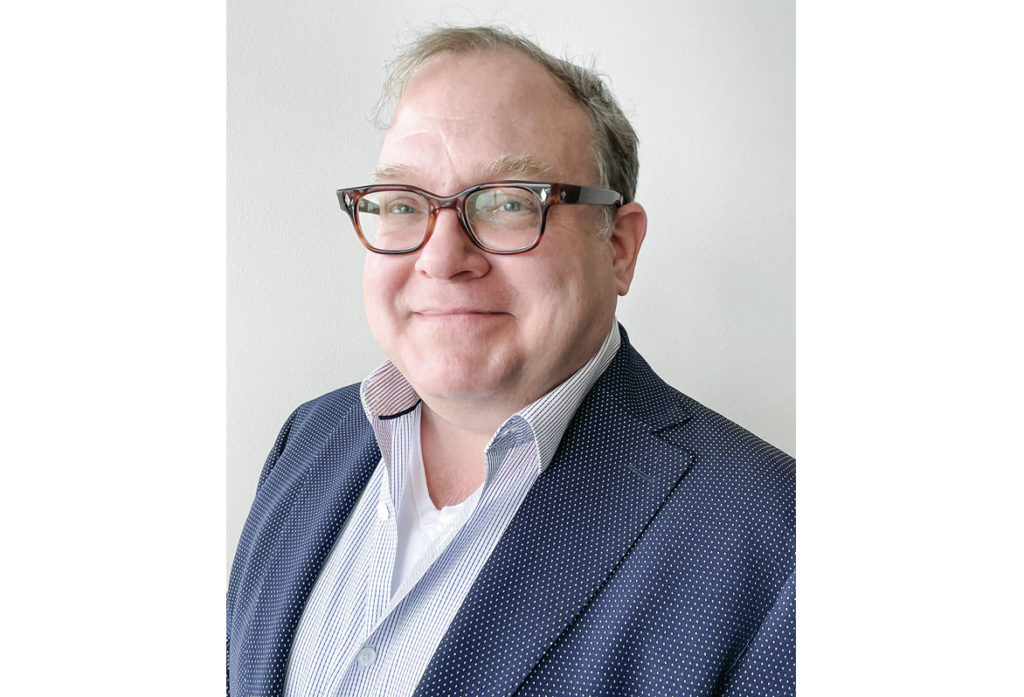 A major hotel renovation is an exciting opportunity for a casino resort and for a designer. An updated design can adapt an older property to changing customer expectations. That can result in increased market share, higher guest satisfaction, increased revenues, and most importantly, enhanced profit-ability. Industry experts recommend that properties go through an enhancement process every six to seven years.
With our new hotel development expertise, DreamCatcher Hotels is uniquely positioned to provide a full-service solution for hotel renovation and enhancement. At NIGA 2021, we are excited to discuss our new hotel renovation division, DreamSolutions, to help owners bring existing hotels up to that higher level, as we have so successfully done with new development. DreamSolutions brings the same accomplished approach as we do to our turn-key projects. We streamline the process for hotel owners, handling all the details in design, purchasing, coordination and installation, which lets tribes and owners focus on what is important to them – their core businesses.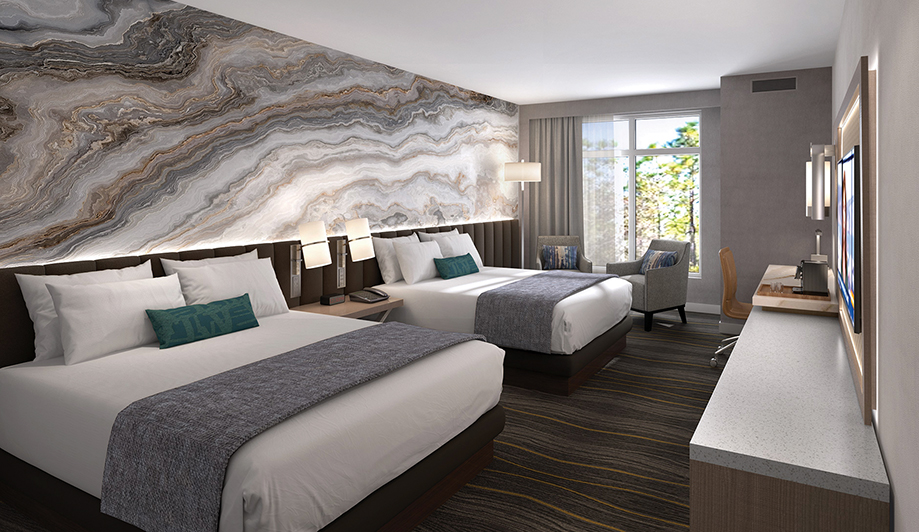 Our team takes the client's vision for energizing their hotel and makes it a reality. As in all our projects, our value proves itself through the success we have with limited down time of rooms and minimal disruption to guests' experience. This removes stress from the hotel's key staff members and owners.
The Angel of the Winds Resort Casino in Arlington, WA, one of DreamCatcher Hotels' first projects, recently updated and expanded their casino. DreamSolutions worked with the tribe to incorporate influences from their refreshed casino project to include a new elevated guest room experience. The new design will enhance the expansion and give their property the edge in the area's competitive gaming industry.
The trend we are seeing for the future of tribal gaming is the increased growth in higher-end hotels. Our clients are requesting Four Diamond-level hotels to keep up with or overtake the competition.
Gary Platt Manufacturing
Joshua Corrick, CCO
garyplatt.com
NIGA Booth #1417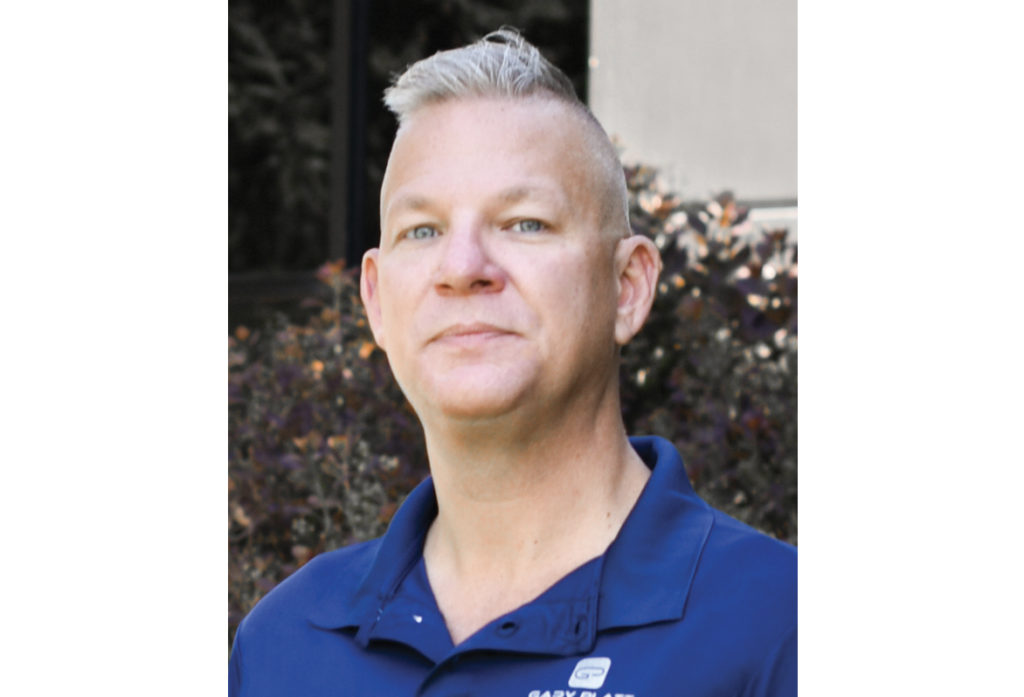 Gary Platt will be showing a wide range of products for tribal operators' casino, hospitality, and office needs. One product in particular is the perfectly funky and brilliantly cutting-edge Savannah casino chair model. The Savannah was chosen for San Manuel Casino's high limit gaming area, Vault Gaming & Provisions, and the area's steampunk design and décor served as design inspiration. Savannah's distinctive features include a custom-upholstered back and hand-stitched channel front. The chair's sides are a flowing river of waves that cascade from the top of the chair down to the perfectly engineered seat filled with Gary Platt's signature cold-cured foam that ensures consistency in the shape, density, and quality of each chair. Additionally, like each of our chairs, the Savannah contains dozens of ergonomic design elements – like a curved seat front – that complement the foam blend for unsurpassed comfort.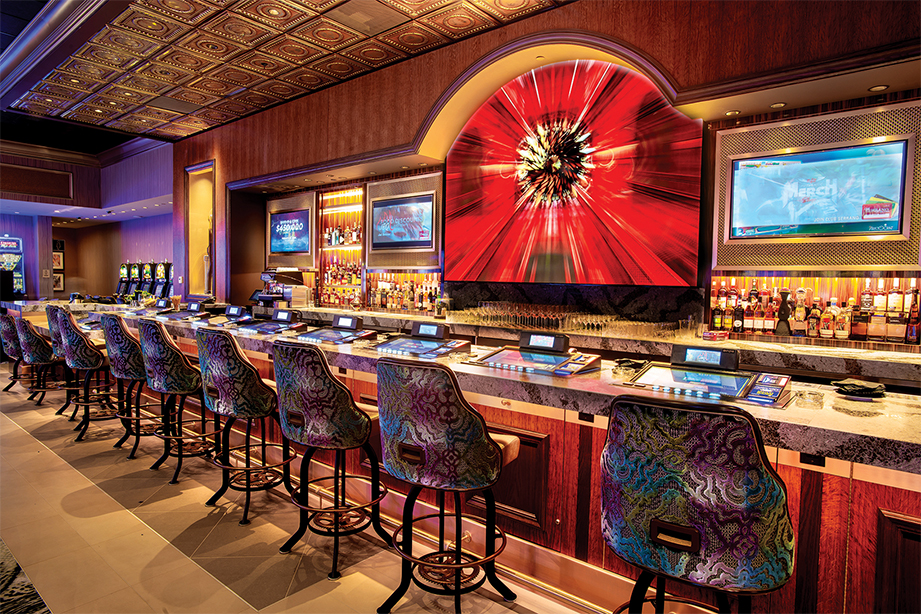 This is an important time in tribal gaming's history. As operators re-open to full capacity, players want and need to feel welcome and comfortable, and Gary Platt's chairs are field proven over decades to provide the most comfortable experience possible. Part of that comfort is knowing that operators are doing everything they can to protect guests' health and safety, and our Healthy Play line of bleach-cleanable upholstery helps operators deliver. Our Healthy Play line of upholsteries does not support microbiological growth and is also inherently anti-fungal and anti-mildew. Additionally, the upholsteries contain no anti-bacterial chemicals and meet stringent VOC emission standards, which can result in overall healthier indoor air quality.
Gaming Laboratories International (GLI)
Robert Pagliaroli, Sr. Client Service Representative
gaminglabs.com
NIGA Booth #1015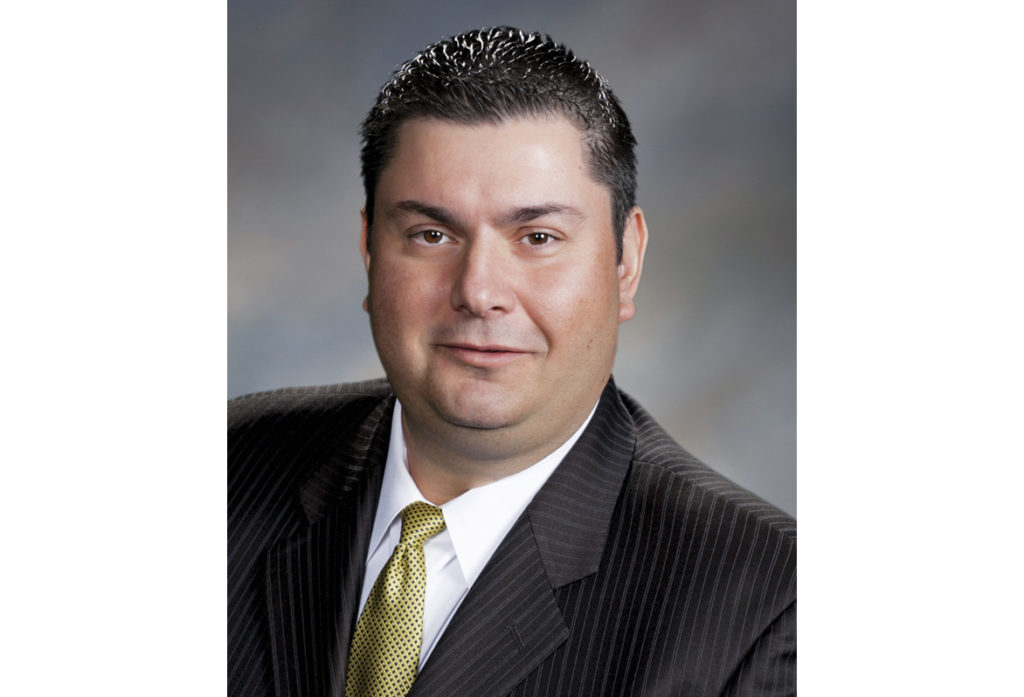 We are excited to showcase the new IRIS Full Inventory Management and Software Tracking system. IRIS Full Inventory Management and Software Tracking builds on the successful foundation of IRIS and adds seven new features to help regulators and operators track all aspects of the gaming software life cycle. These seven new tools were developed directly from user feedback, and one of these is a shipping feature that makes the shipping and tracking process seamless, from the gaming supplier's facility to the casino floor. Another is a vault/inventory feature that tracks all other software that is not being used on the live casino floor. Other new features are progressive management, component bundling, change requests, checklists and enhanced reporting.

The most prevalent trend is the continuing recovery from the impact of the pandemic that is driving tribal gaming and tribal governmental business decisions. Tribes are rethinking their gaming business models, including everything from allowing smoking, buffets, entertainment, and other amenities as well as how to protect their customers through customer-safe games. Another is the outsourcing of IT services and responsibilities. The year of ransomware was 2020, and that disturbing trend is growing. As a result, tribes are looking for ways to mitigate those situations by looking at internal controls and processes and are outsourcing areas to industry experts as managed services. This also includes securing technological infrastructure, including internet and broadband on the floor as well as in the back of the house. Another trend is a growing interest in sports betting. With states looking for ways to generate additional revenue and tribal casinos changing to appeal to a younger demographic, there is a growing emphasis on sports betting, mobile gaming, iGaming, and esports. With the continued passing of new legislation and signed compacts comes the adoption of new standards to regulate the safety of the patron experience. Lastly, supplier technology is rapidly evolving. Cashless technologies, geofencing, thermal cameras, UV air cleaning systems, contact tracing equipment, mobile apps, and more have operators and regulators racing to stay ahead. At NIGA and every day of the year, GLI's global team of professionals is working closely with tribal and commercial operators to help them be ready for anything and everything that lies ahead.
HBG Design
Emily Marshall, IIDA, Principal / Interior Design Director
hbg.design
NIGA Booth #1307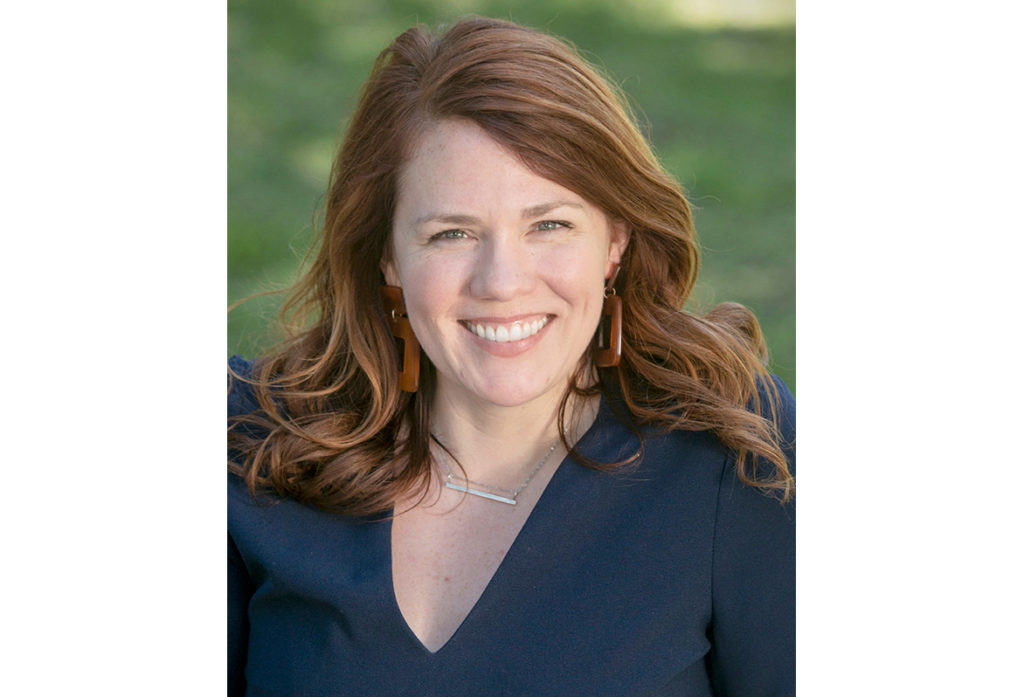 As life starts to return to a new version of normal, our designers are focused on integrating more flexible design sensibilities into public spaces and amenities. As we've learned, spaces throughout the casino, hotel and amenities must be able to easily transform and handle fluid situations.
The idea of physical space and user experience are more connected than ever before and that's especially key in rethinking design as we move forward. We are shaping spaces that are more malleable and can adjust to a host of layout options suitable for individual privacy, groups, social interaction, and even remote workspace within the leisure setting. Property design must be equipped to flex and adapt to overnight changes in conditions.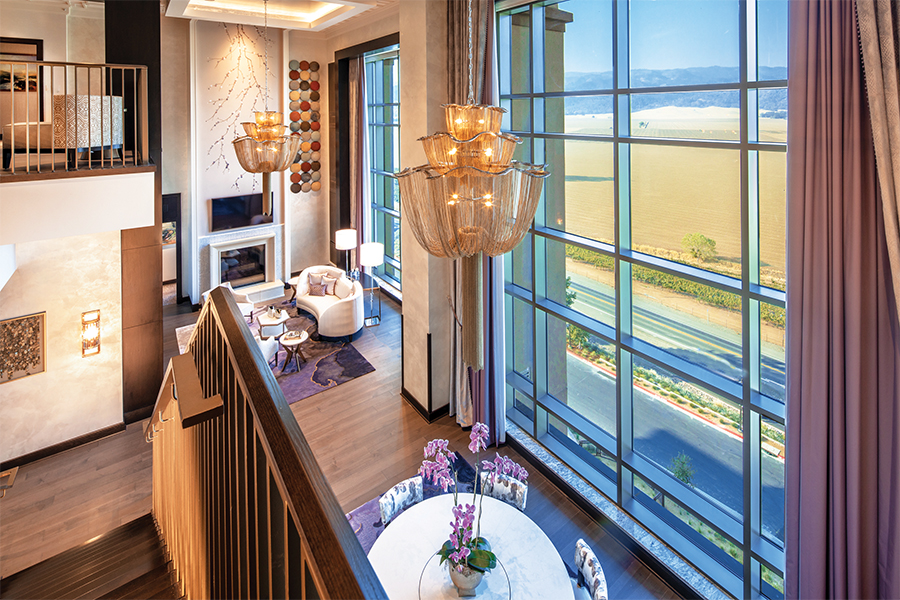 We're working now with several tribes who are renovating underutilized, non-revenue generating areas into spaces that can easily transform into a variety of flexible, revenue-generating uses. Functions can change and adapt to the visitor mix, giving operators the ability to "blur" the purpose of the space, based on the needs of their guests.
Now that individuals have greater flexibility in their ability to work remotely, we're seeing a significant shift toward longer overnight stays at casino resorts/hotels. Weekends will extend longer into mid-week, so operators will want to get ahead of meeting the needs of the "blended traveler." Our clients at Cache Creek Casino Resort outside Sacramento, CA were way ahead of the curve on this trend. In our design, all guest rooms feature round, desk-height tables and chairs that transform from in-room dining to remote workspace instantly. Studies indicate leisure guests are creating the greatest demand for flexible spaces that easily align with their evolving needs.
Connection to nature and wellness, or biophilic design, has garnered more attention as we emerge from the pandemic. We're hard-wired to react physically and emotionally to nature, and that creates a feeling of health and well-being. Biophilic design is central to Cache Creek Casino Resort. The hotel tower and function spaces are sited to amplify the limitless panoramic views over the valley, opening to the outdoors. Inside, a neutral color palette blends with patterns and textures that draw from the region's landscape and connects guests to the abundant valley that surrounds the resort.
JCM Global
Dave Kubajak, SVP – Sales, Marketing& Operations
jcmglobal.com
NIGA Booth #813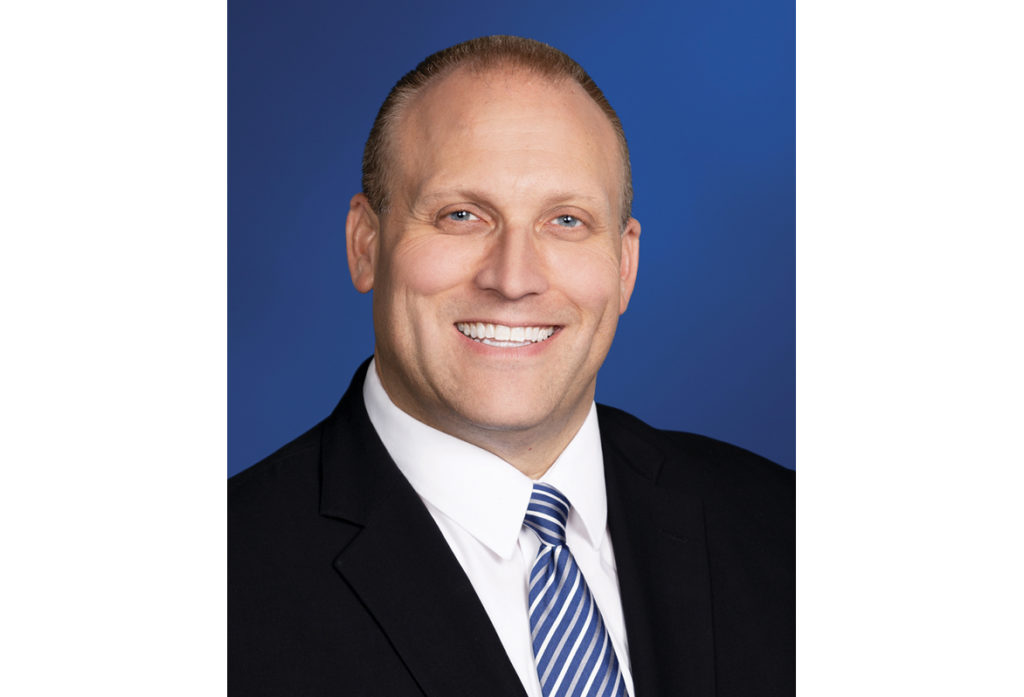 For decades, JCM Global has partnered with casinos and other businesses around the world to increase their productivity and operational efficiency, saving them time and money. At NIGA, we will present the latest JCM technologies designed specifically to help operators in their count room. These innovative count/sort solutions from Cash Processing Solutions (CPS) are offered through JCM and include the 7000i™, X Range™, and V Series™. Native American and First Nation casino properties of all sizes can find the perfect solution for them. For larger count rooms, the 7000i processes up to 2,000 pieces per minute. Additionally, its high-resolution camera system, in-pocket banding and bundling, and automatic feeding make it a perfect high-speed sorting solution.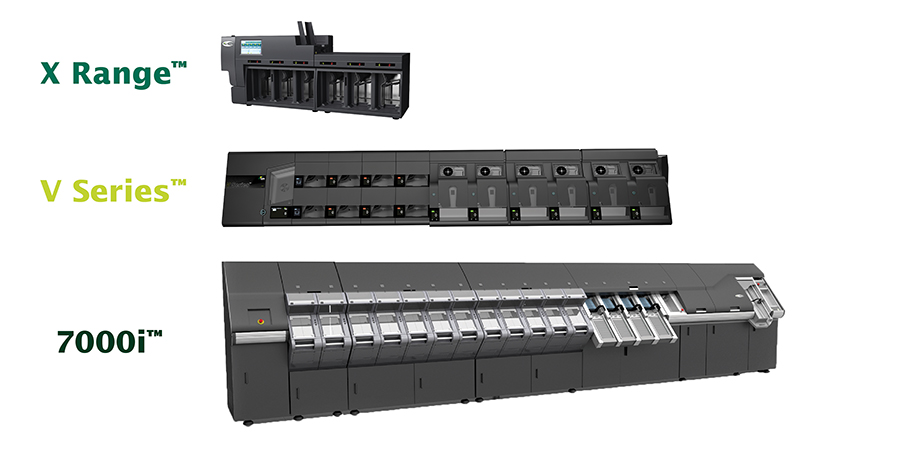 For smaller operations, we are showing the X Range and V Series tabletop count/sort machines. Extraordinarily flexible, these modular solutions count and sort at blazing fast speeds and with unsurpassed accuracy, for a perfect combination of speed, capacity, and modular scalability. When combined with JCM's ICB® Intelligent Cash Box system and CPS's ECM™ Edge software, the 7000i, X Range, and V Series give operators a complete count room solution for more visibility over the operation, increased efficiency, and enhanced security. At NIGA, we will also be showing Fuzion®, PromoNet®, ICB, TITA™, Digital Signage Solutions, Gen5®, iVizion®, iVizion SH, Coupon-Xpress™, UBA®, UBA Pro, DBV®-400, and DBV-500.
Native American and First Nation casinos have been leaders in adopting new technology concepts that have enabled business expansion. We have been honored to provide solutions to operators of all sizes, building personalized technology roadmaps that help our customers plot a course for a successful future. Now, we are helping tribal operators work toward the future with systems technologies like Fuzion and with contactless transaction technologies like iTITO. This is an exciting time in gaming and in technology, and we are looking forward to NIGA to consult with our tribal partners on how they can maximize their investments and successfully meet player demands today and in the future.
KlasRobinson Q.E.D.
James M. Klas, Founder & Principal
klasrobinsonqed.com
NIGA Booth #1313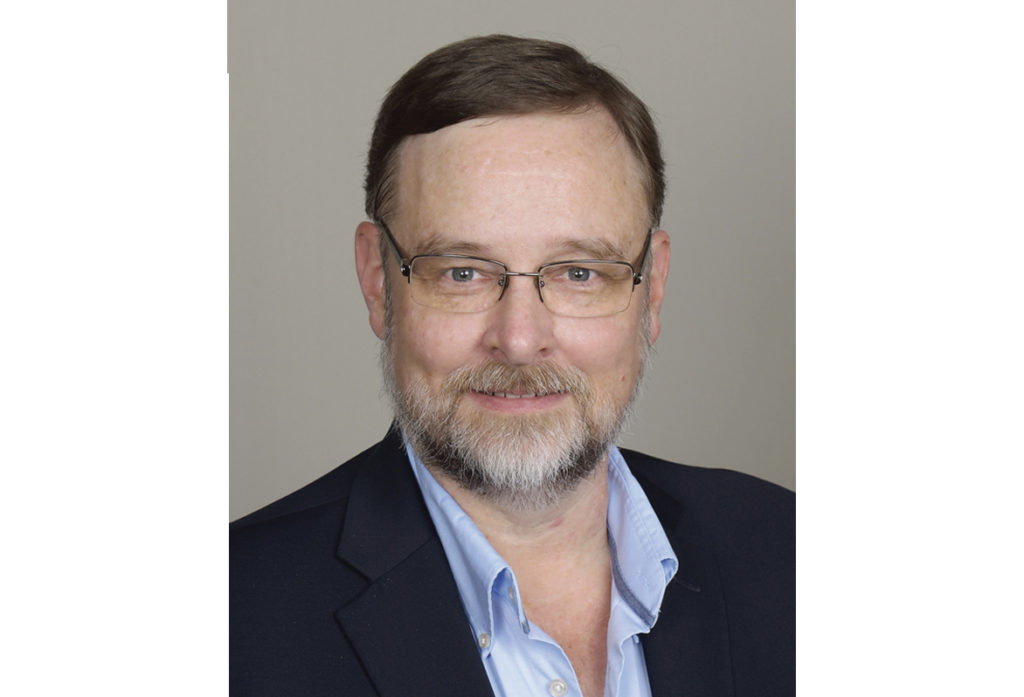 As the Indian gaming industry and the world at large cautiously peak out from behind their doors and step out into a post-pandemic world, the key words for this year are planning and reevaluation. We are working actively with many tribes to help reevaluate past projects that were put on hold and new opportunities for expansion and diversification. Casinos are reconsidering space needs and amenity mix based upon their experiences over the past 15 months. Tribal leaders are looking for ways to diversify their economies, secure their supply lines and vertically integrate their businesses. As a result, we are participating in a much broader range of strategic planning and alternative scenario assessments.

As bad as last year was, there is a clear and strong trend toward recovery and new growth. We continue to expect gaming revenue to show a strong rebound from 2020, with ancillary revenue catching up in the second half of this year. We fully expect to see 2022 surpass 2019 performance levels and set new records for the industry. Stimulus funds and potential infrastructure investments will help tribes directly and will boost the economies of their surrounding areas as well. The only cloud on the horizon at present is the pattern toward higher inflation, including construction of raw materials.
Quick Custom Intelligence (QCI)
Andrew Cardno, Co-Founder & Chief Technology Officer
quickcustomintelligence.com
NIGA Booth #229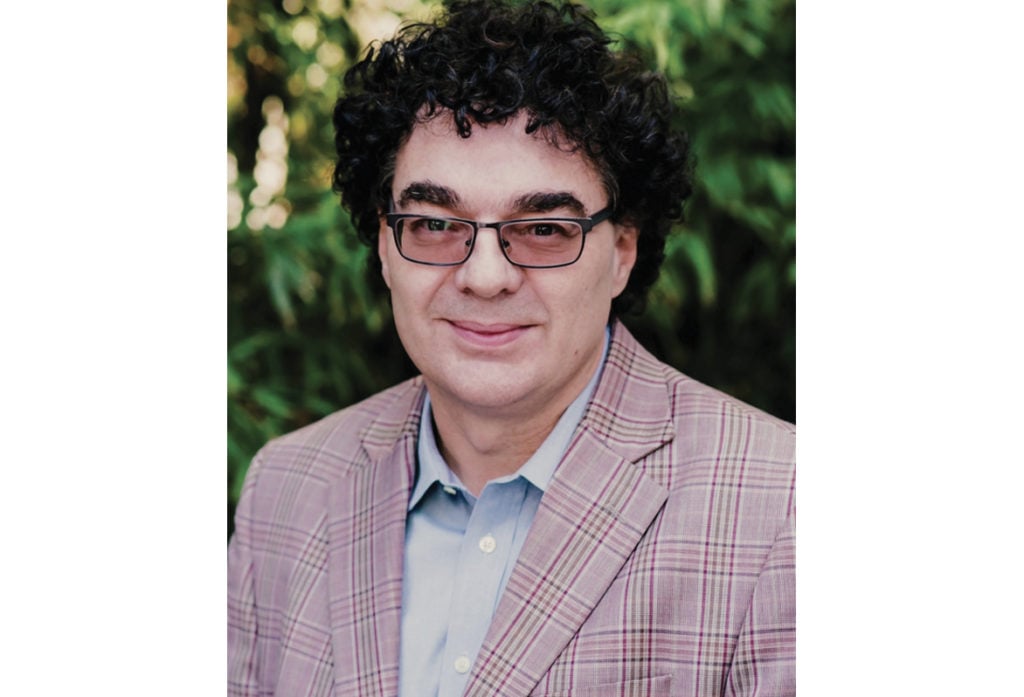 Quick Custom Intelligence's proven product, The QCI Platform, delivers a unified gaming platform that aligns your marketing, player development and casino operations around one view of your customer. The QCI Platform uses scalable technology to decipher player behavior at a deep level, enabling hosts, marketing executives and casino operations to act in a modern data-enriched environment.
QCI has grown up in the toughest gaming technology market in history. In the midst of COVID-19, we were able to provide significant value to our customers. We accomplished a large number of deployments by focusing on the reduction of installation costs and creating a strong return on investment. Our built-in COVID-19 adjustment for all math calculations is one key driver that has enabled our customers to emerge from the pandemic strong, with a true understanding of their new business dynamics.
Tribal gaming operations will benefit from the QCI Platform in several areas: QCI Host allows your host manager to manage their hosts and the hosts to manage their customer relationships; QCI Marketing allows you to efficiently run your marketing programs; and QCI Slots and Tables allows your slot and table directors to effectively manage their business. Furthermore, the QCI Platform has innovative math models to decipher critical questions such as market basket analysis, player devotion to a specific theme or bank, and revealing cross play patterns between slots and table games.
In today's dynamic world, player development, marketing and gaming analytics tools are no longer optional. But many operators have solutions based on old technology that is expensive and difficult to install and maintain. The QCI Platform provides immediate value by reducing the cost of managing these tools. We charge extremely low installation fees, allowing you to save costs right away. And our proven advanced math models and responsive technology provide the necessary tooling to operate in today's complex gaming environment.
In the future, tribal gaming operators large and small will continue to see growth and diversification as the entertainment customer seeks out safe ways to enjoy their personal time. Tribal gaming venues are uniquely positioned to provide leisure activities in a post COVID-19 world.
REDW
Adam H. Smith, CPA / Principal
redw.com
NIGA Booth #1206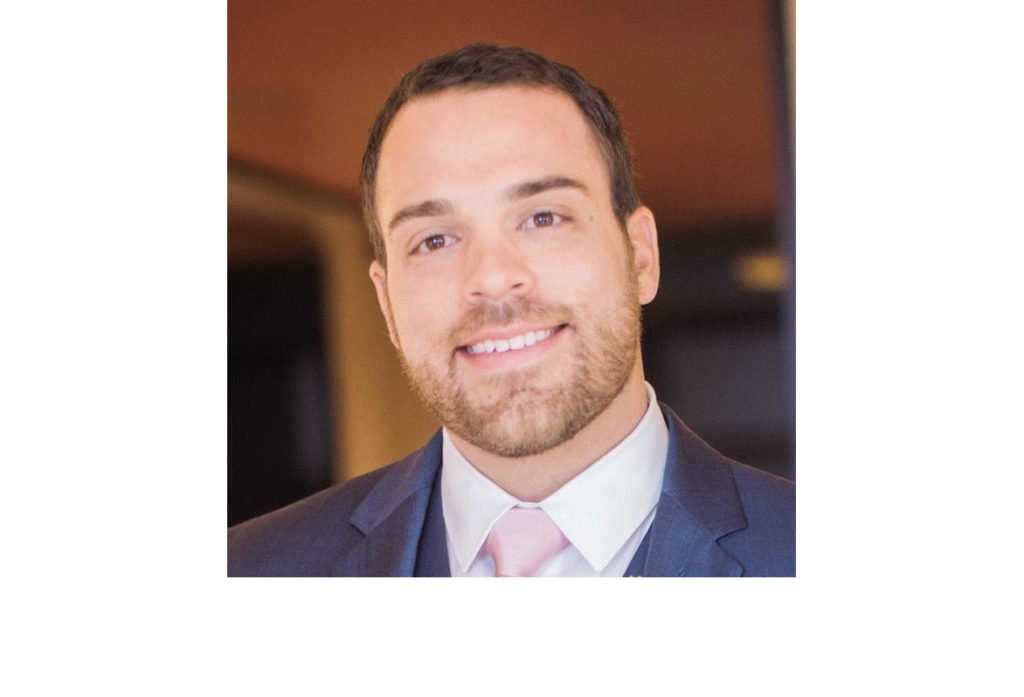 REDW has been and continues to be committed to the tribal gaming industry on a national level by providing enhanced, value-added services that promote and foster long-term profitability. In the past year and in response to tribal gaming operations and tribal governments' desire for greater REDW services, we have opened an additional office location in Oklahoma City.

We are committed to tribal communities and strive to be locally present for the greatest possible value-added services. In addition to being locally present, we are rolling out regional gaming training events in which casinos in an area can choose topics that are most concerning to them. Some of these include auditing a sportsbook, title 31 tracking and reporting, casino profitability expectations, digital wallet risk considerations, and many more. Our goal is to bring industry leading trainings to our clients and other regional casinos. In connection with national training events, we have continued to expand our Gaming Management Advisory service team through CFO outsourcing services for gaming operations. These services have brought expert level knowledge at a reasonable cost to tribal gaming operations.
Without a doubt, the advent of cashless gaming, mobile gaming, and sports betting will continue its expansion, and the vehicle for this new era will be through digital wallets. These changes present opportunities and risks associated with incorporating new technologies into the traditional gaming environment. Other jurisdictions have been offering these services for years, but in tribal gaming, the vetting and regulatory landscape is much different. Casino management personnel and tribal gaming regulators will undoubtedly need to work together to ensure any new offerings are properly approved and vetted prior to adoption.
Rymax
Paul Gordon, Senior VP of Sales
rymaxinc.com
NIGA Booth #1116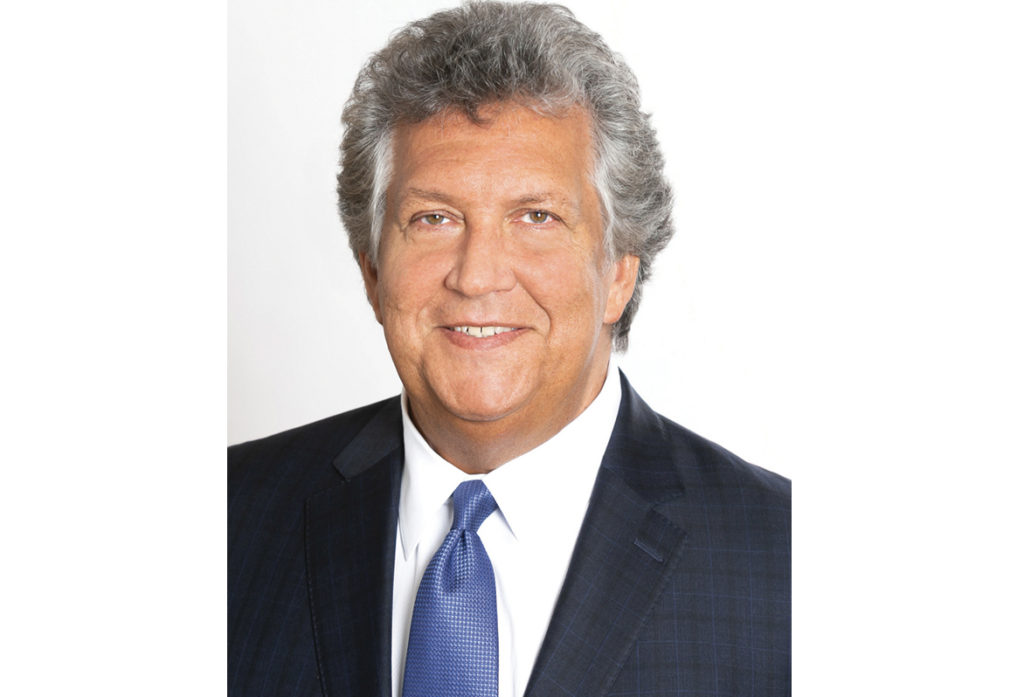 People have been trapped indoors and stockpiling money for close to a year and a half. The desire to have fun is real, and the demand crosses over all demographics and psychographics. There's a renewed opportunity for properties to gain player loyalty – and it's imperative that they capitalize on that opportunity. We will be at the show talking about new strategies for loyalty marketing as well highlighting new products that reflect the merchandise trends that emerged because of the pandemic. This includes items in the outdoor living, self-care, hand hygiene and sanitization categories, such as: Solo Stove, a brand that produces Stainless Steel wood-burning stoves and fire pits designed with efficient airflow; Theragun, a deep muscle massage treatment that is the world leader in percussive therapy; and PhoneSoap, the first and only phone charger that uses UV light to disinfect your phone, while also charging your phone.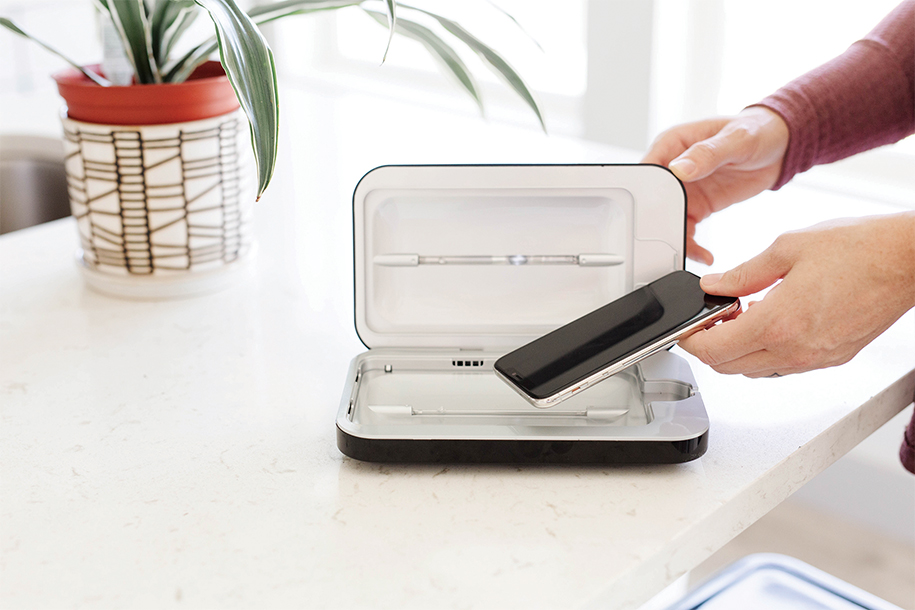 With the world's population bursting to get out of the house to go somewhere, anywhere, and do something with the surplus of cash they've accrued during lockdown, we will see a very intense resort rebound that is supported by aggressive spending. Properties will all be competing for the same crowd and the same dollar, as casino goers will have their pick of properties. Therefore, the challenge to capture their business (and their continued patronage) will be great. Reward and incentive programs are going to play an even more critical role to customer retention and loyalty than in years past, and they will become an even bigger priority for properties within the tribal sector and beyond. We're going to see a shift in loyalty marketing strategies to include bookings that have an immediate call to action via tangible gifts, incentives for the employees to "up sell" and recommend ancillary services, and player loyalty promotions by player segments at different price points. I also believe there will be a large focus on creating promotions that appeal to the online player, and a movement toward tying property loyalty programs with online platforms.
TBE Architects
Charles 'Chief' Boyd / Executive Emeritus
tbearchitects.com
NIGA Booth #1212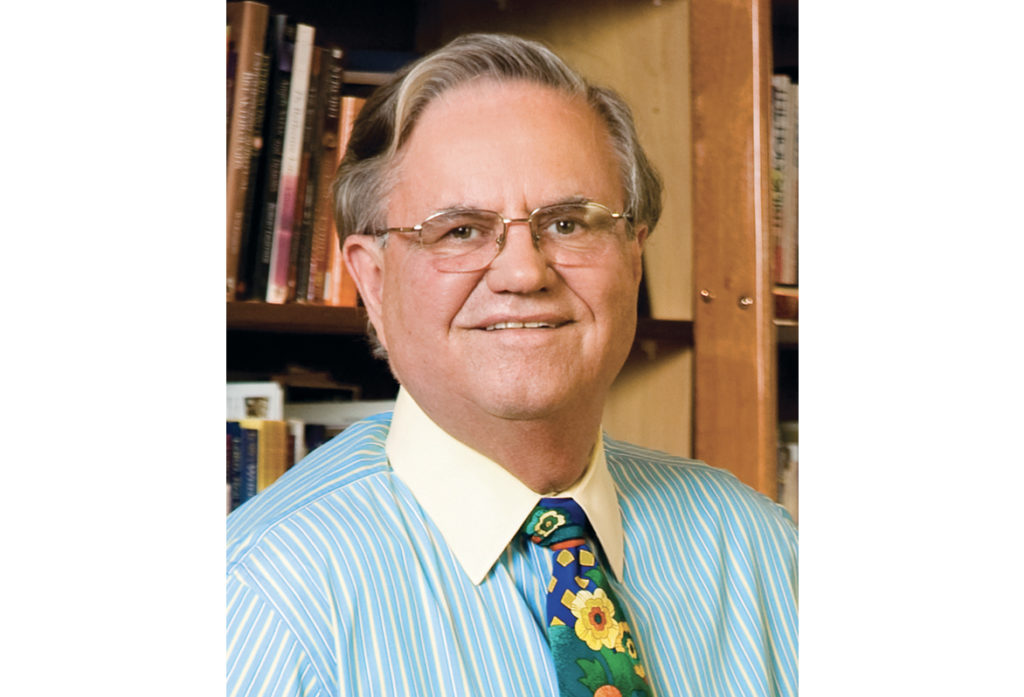 This year we will be showcasing several casino and casino-resort projects that our firm completed in 2020 and early 2021, specifically the new We-Ko-Pa Casino for the Fort McDowell Yavapai Nation, the new Quil Ceda Creek Casino for the Tulalip Tribes, and the latest expansion at Wildhorse Resort & Casino for the Confederated Tribes of the Umatilla Indian Reservation. Rich Emery and Nick Schoenfeldt, active principals for the firm, will be at NIGA to talk about last-minute updates and measures taken to ensure each project was compliant with current health guidelines and design elements that we employed to position them for future growth and continued success.

It would be difficult not to see the rise of sports betting in the tribal gaming industry, but I believe an equally significant trend has begun to regain strength. What was old is becoming new again. In the early days of tribal gaming, what Native American bingo halls and gaming floors lacked in luxury, they made up for with pure hospitality and personal connection. Ready or not, COVID-19 stripped away many of the fancy amenities that casinos used to attract new market segments, closing the doors on dining, putting a pause on live entertainment, and shuttering pools and waterparks. It hurt financially and physically to be trimmed so lean for such an extended period of time, but it also forced the entire industry to refocus on the heart of what made tribal gaming a successful enterprise in the beginning – our relationships, our kindness, and that personal touch. Yes, live entertainment, dining venues, and many of our other favorite amenities will continue to make a healthy comeback, but most importantly, we predict that the gaming and hospitality industries will experience a cognitive shift, focused on providing personal interactions and quality experiences to meet the needs of each individual guest. This emphasis on building and strengthening healthy relationships applies to architecture and design firms like ours as we work with our clients. It holds true for our clients as they interact with their staff, and it becomes even more important as those staff connect with guests on the casino floors, in the hotels, and within the many other amenities offered. The silver lining to all of this is that we are coming out of COVID-19 with the collective understanding that relationships are more important than anything else.
TribalHub
Shannon Bouschor, Director of Operations
tribalhub.com
NIGA Booth #525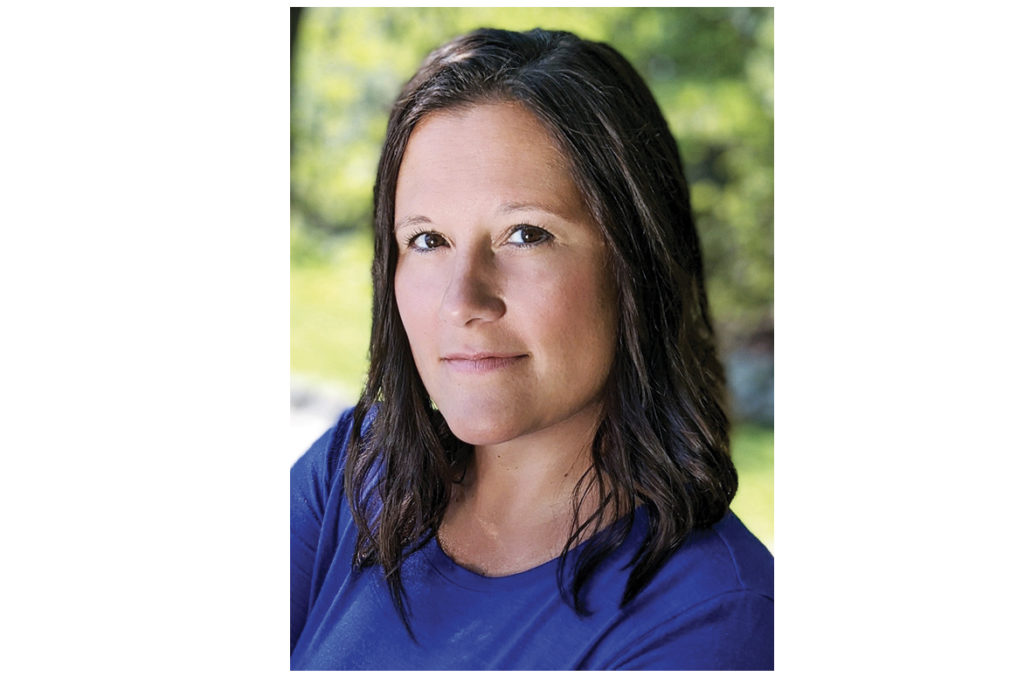 Leveraging over 20 years of experience in the tribal gaming/enterprise industry, TribalHub and its four core divisions – TribalNet, TribalWise, TribalFocus and TribalValue – is your direct connection to gain access to solutions, new opportunities, valuable connections and timely information and innovation.

Additionally, in line with our mission to bring tribes together, we are currently working to deliver our 22nd Annual TribalNet Conference and Tradeshow. This event will be held in-person November 8-11 in Grapevine, TX. This event has become an industry cornerstone for technology-minded decision makers and business executives from tribes across the country, to come together for a week of learning, networking and professional development. After the seismic shift in every aspect of life we all experienced in 2020, we deeply recognize the need for in-person peer-to-peer connection, collaboration and support across all aspects of tribal enterprises. We all have much we can learn from and much we can share with one another. Also, to that end, TribalHub is a membership driven organization with over 110 tribal entities and 80 vendors as active members. Membership not only supports our year-round work to keep connecting tribes via new, innovative and meaningful avenues, but it also allows for each individual to gain white glove service and support throughout the year. Our TribalHub members receive access to learning, support, collaboration, opportunities and information year-round, because having access to all these benefits when you need them most, is part of the formula for success.
Tutor Perini Building Corp
Chris Creasey, Director
tutorperinibuilding.com
NIGA Booth #1113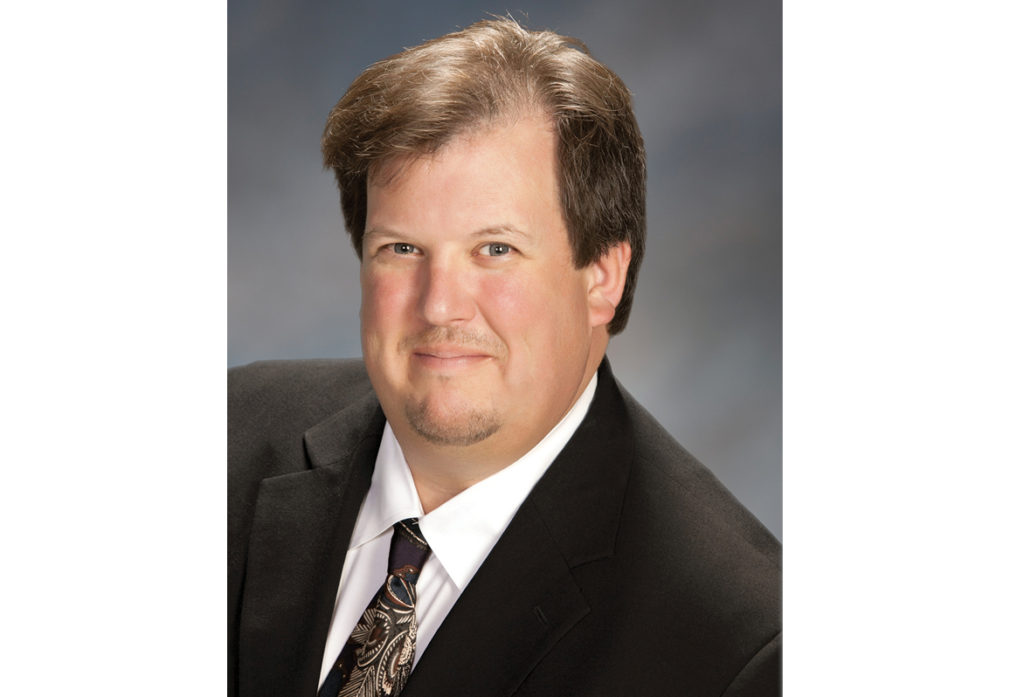 In traditional construction procurement methods, the process of designing the project, bidding the project, and then building the project often leads to project cost over runs, delays, and sometimes projects being cancelled all together. Tutor Perini is focusing on what we can do for our clients up front on projects. Our industry expertise allows us to develop accurate, responsible project budgets before architects start drawing. We develop a complete budget, not just an overall dollars per sq. ft. rough order of magnitude budget. This allows the owner, contractor and design team to collaborate on programming of space, major system components, material selection, and finishes for the project early on, supporting a mutually agreed upon budget. An early agreed upon budget developed by the stakeholders, provides the design team a clear and concise direction to draw to. As each level of drawings are completed, and the budget is subsequently updated, there should be no surprises. If there are, the unanticipated impacts can be addressed immediately by the team and changes made accordingly.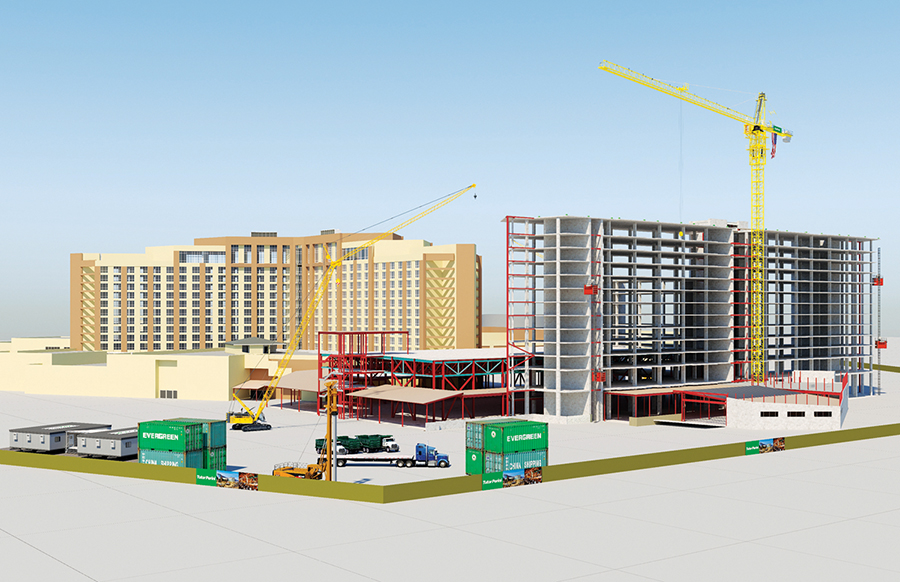 Concurrent with developing the budget, Tutor Perini builds a virtual construction model allowing us to work through constructability issues and potential schedule impacts early in the process. We then leverage this model and incorporate the construction schedule cash flow of the project providing the client transparency to how much they are spending and what the project will look like at certain points in time. In the case of expansions and remodels on existing properties, this tool also gives the facilities staff an idea of how construction activities will affect the property's existing operations. As a team, we work with the facilities staff to provide the least amount of inconvenience to their current clientele.
With this process, we are allowed to start construction on structural and civil scopes of work often before the architectural components have complete design. This allows a facility to open quicker, which allows our clients to start generating revenue sooner. We have the ability to offer this service in either a design build delivery method, where the design team works directly for Tutor Perini, or a design assist role, where our client holds the design contract separate from ours – whichever method our client prefers.
We see tribal gaming continuing to expand, with more tribes building new facilities. As a by-product, existing facilities will be expanding and adding new features to compete with new casinos and hotels coming online. Each facility will constantly be looking for new ways to attract customers and keep them engaged at their property. This will provide plenty of opportunity for remodels of existing properties. With the expansion of sports betting, and more tribes taking land into trust, the new opportunities will be there for construction projects.
UVDI
Richard Hayes, President
uvdi.com
NIGA Booth #902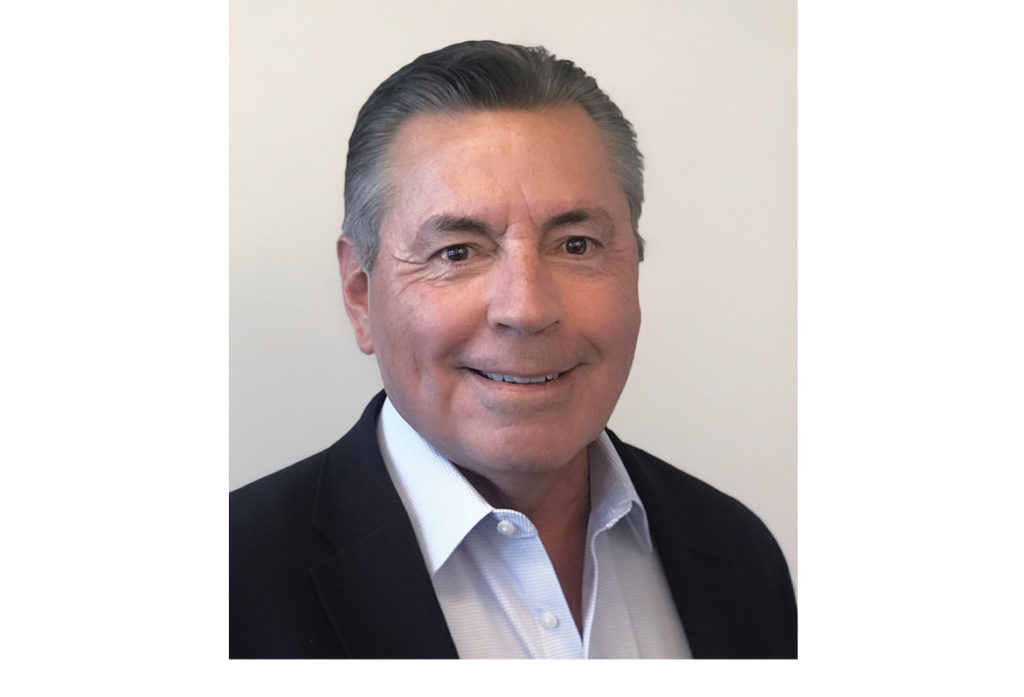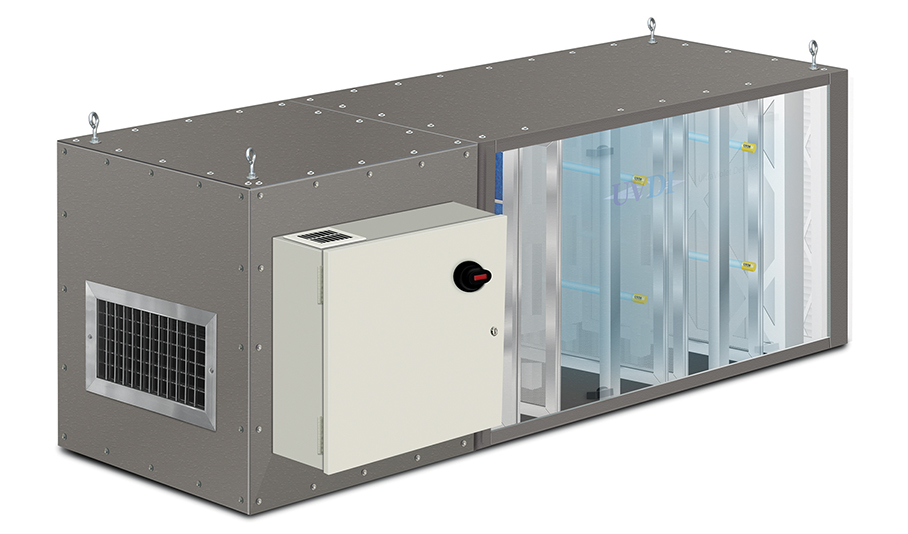 UVDI is pleased to introduce the new V-PAC™ Pro Air Purification and Disinfection system, which delivers multiple indoor air quality benefits in a single, flexibly installed unit: air disinfection: 99.9% elimination of SARS-CoV-2 using proven UVDI V-MAX™ technology; air purification and contaminant removal; reduction of smoke and odors with advanced PCO technology; and continuously improved indoor air flow. It does so utilizing multiple indoor air quality technologies – a prefilter, two sets of UV-C lamps, catalytic oxidation technology and a final carbon filter – for proven 4-in-1 indoor air quality benefits in one single unit that is flexibly installed outside of the HVAC and duct-system. Tailored for use in large public spaces such as gaming floors, one V-PAC Pro unit is recommended for 4,000-6,000 sq. ft. spaces. The V-PAC Pro has been demonstrated to reduce the smell of smoke in the casino smoking section, which can encourage non-smokers to play their favorite games in the smoking section. This delivers a new and enhanced gaming experience in unprecedented times, as both an investment in greater airstream protection as well as the bottom line.

The pandemic has of course elevated the importance of indoor air quality as a whole and specifically, put the onus on proven air disinfection to mitigate the spread of airborne viruses. In doing so, it has expanded the benefits tribal casinos seek in the indoor air quality technology they evaluate and install. It's not just enough to mitigate smoke and odors – proven air purification and disinfection are expected to be equally important to an enhanced and carefree guest experience. Proven solutions with the ability to provide multiple indoor air quality benefits in one system – as opposed to multiple systems and products – are increasingly important to meet the broader needs of today and tomorrow.
Wipfli
Grant Eve, Partner
wipfli.com
NIGA Booth #1403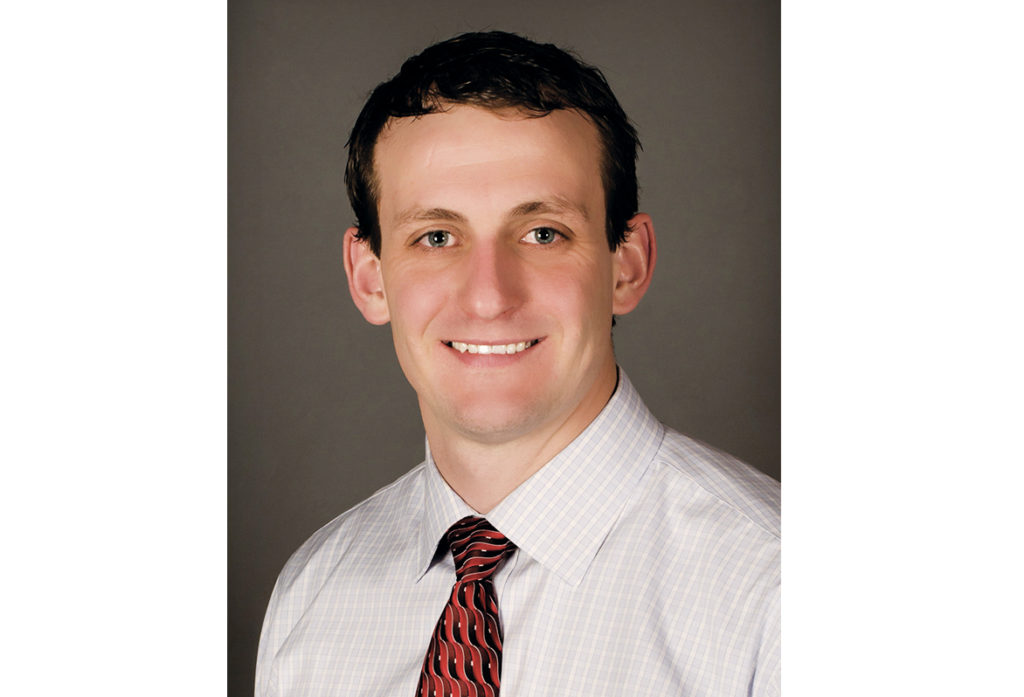 Casino Knowledge Hub by Wipfli is a user-friendly online learning platform that allows your staff to meet compliance training requirements. Developed by professionals who have worked in the casino industry for decades, this automated training system conducts tests and automatically sends notifications when retesting is due.

With Casino Knowledge Hub, casinos can rest assured that staff in every department is trained in AML compliance as required by varying laws and regulations. In addition, we offer training modules for emergency preparedness and cyber-security awareness.
The pandemic has changed the way we will train forever. Casino Knowledge Hub remains accessible to clients through a web-based platform, and the online training vehicle empowers casino staff to stay on top of the latest compliance issues and maintain adherence to regulatory compliance training requirements.