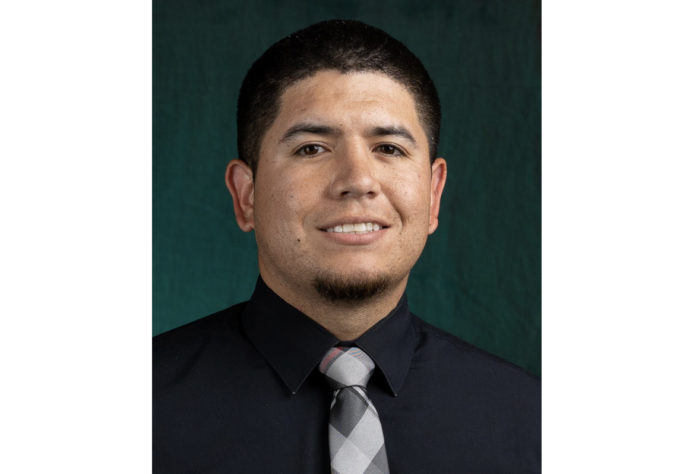 LAPWAI, ID – The Nez Perce Tribal Executive Committee (NPTEC) recently appointed Nikoli Greene as the new Executive Officer of the Nez Perce Tribal Enterprises. Greene, an enrolled member of the Nez Perce Tribe, has served as the Executive Officer in an interim capacity since October 2021.
Greene grew up in the region, graduating from Lapwai High School and subsequently obtained his bachelor's degree in accounting from Lewis Clark State College. He has worked in various positions for the Nez Perce Tribe Enterprises over the last 12 years, including his most recent position as the Assistant General Manager for the Clearwater River Casino.
"The Enterprises will continue to play a significant role in the economic growth and stability of our community and we will look to continue collaborating with other tribal entities, the LC Valley and surrounding communities, as well as the Nez Perce tribal membership," said Greene. "I am looking forward to this next chapter, and am incredibly grateful to have the opportunity to work in this capacity for the Nez Perce Tribe. I am thrilled to work with such talented staff. I plan to focus on taking care of our team and providing them with the necessary resources to be successful. I know there will always be room for improvement and the Enterprises is eager to grow. I am excited for the upcoming challenges."
The Executive Officer of the Enterprises has the general responsibilities of developing new business enterprises and economic opportunities for the Nez Perce Tribe. The position also oversees the tribe's existing enterprises – Clearwater River Casino & Lodge, It'se Ye Ye Casino, Nez Perce Express, Camas Express, Red Wolf Golf Course and Zim's Hot Springs.
"The Nez Perce Tribal Executive Committee looks forward to seeing Mr. Greene step in as Executive Officer for the Enterprises," NPTEC Chairman, Samuel Penney. "He has demonstrated a strong work ethic and professional demeanor throughout his tenure. We are proud of all he has accomplished to date, and are excited to see what is in store for the future. We know he will continue to lead our Enterprises in a positive direction."