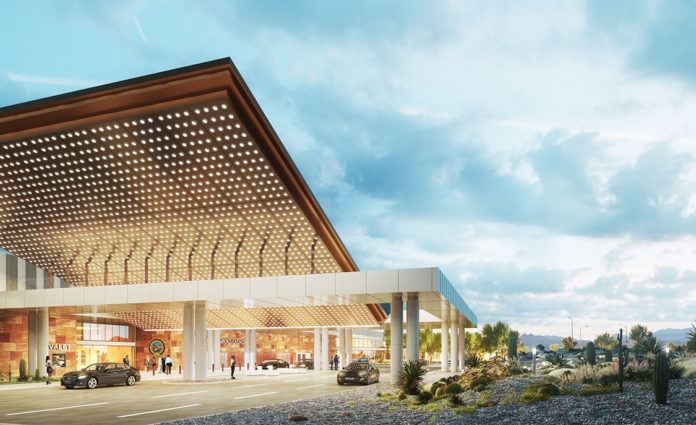 GLENDALE, AZ – The Tohono O'odham Gaming Enterprise (TOGE) recently broke ground on a new Desert Diamond Casino facility located near Loop 303 & Northern Parkway. The first phase of the new facility will feature an 184,000 sq. ft. casino floor with 900 Class III slot machines, poker room, retail sportsbook, and table games including blackjack, craps, roulette, and baccarat, as well as dining and other amenities. Construction during the initial stage will also include a parking structure and surface parking with 3,400 spaces. Construction of the $450 million project is expected to last approximately 19 months.
The new facility will eventually expand to include a hotel, conference center, an outdoor pool and recreational amenities, and an amphitheater and event lawn space. Construction of the project will create over 5,500 construction jobs. Once completed, the full-scale casino and resort will employ approximately 1,300 people.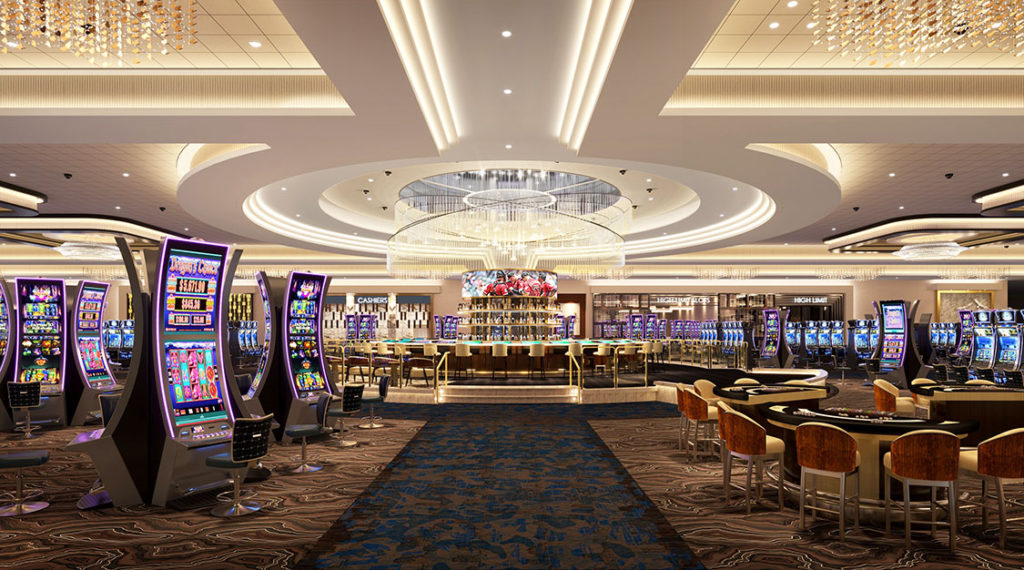 "This is a special day for all Tohono O'odham," said Tohono O'odham Nation Chairman, Ned Norris Jr. "We are making good on our promise to provide for future generations of our tribal citizens. This groundbreaking serves as an important milestone to celebrate our progress as a Nation."
The property for the new facility is located on 80 acres of reservation land in unincorporated Maricopa County, west of Glendale, AZ. The land has already been taken into trust by the federal government as required by law. This process was similar to what was done in 2014 for the first West Valley facility.
"With this latest major investment in the West Valley, our new Desert Diamond Casino will bring more jobs, economic opportunity, and entertainment options to this vibrant region," said Mike Bean, CEO of Tohono O'odham Gaming Enterprise. "We are excited to continue the local partnerships we've developed over the past 10 years and build new relationships to benefit the West Valley community."
Desert Diamond Casinos & Entertainment, with three locations in Southern Arizona (Tucson, Sahuarita, and Why) and one in the West Valley near Glendale, AZ, is owned and operated by the Tohono O'odham Gaming Enterprise, an enterprise of the Tohono O'odham Nation.