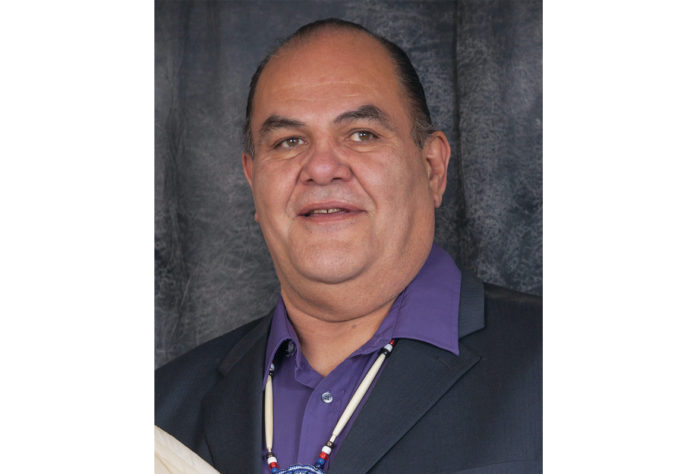 Ned Daniels, Jr., Chairman
Forest County Potawatomi
Potawatomi Hotel & Casino in Milwaukee, WI and Potawatomi Carter Casino • Hotel in Wabeno, WI
paysbig.com / cartercasino.com
fcpotawatomi.com
CHALLENGES/OPPORTUNITIES: Like many other tribal nations, we were forced to lay-off workers when our gaming facilities were shutdown. In total, we had to lay off approximately 1,800 employees. This included employees at our gaming facilities and our tribal government offices.
While we are fortunate to be open again, it has been a struggle to get many of the employees we lost to come back. Even though we are open, our employment levels are still nowhere near what they were pre-COVID, which means that we are not yet able to offer the same level of services and amenities that we had previously. Right now, finding additional staff has been the biggest hurdle to our business operations.
However, this entire ordeal has taught us that we need to continue to look at ways to diversify our income. While Potawatomi has done a good job of investing in other forms of economic development, most of our income still comes from gaming. The shutdown showed us all what that means, and now economic diversification has become a much higher priority, which is a good thing.
KEY TO SUCCESS: We have been able to successfully navigate through these uncertain times for two main reasons – excellent management and strong long-term planning/thinking. Our management put together a well thought-out and smart reopening plan that incorporated several new protocols to allow us to safely operate. Their thoughtful thinking is what allowed us to safely operate without any issues.
Potawatomi are always very thoughtful with every decision that is made. Whether it involves expanding gaming operations or developing a new economic diversification tool, the tribe gives every decision that is made a lot of thought. The experiences we faced over the last year were no different, and the tribe was able to get through it because they thought not only about the immediate impacts, but also the long-term impacts.
FUTURE DEVELOPMENT: The Forest County Potawatomi Community has been working hard at business diversification for nearly two decades. In 2002, we established the Potawatomi Business Development Corporation (PBDC) as the economic development and income diversification business of the tribe. And since their inception, we have started or been involved in several successful economic diversification ventures. This includes the creation of a construction management company (Greenfire), the construction and operation of Wisconsin's premier Tier III Commercial Data Center (Data Holdings), and the successful development of the former Concordia College campus on Milwaukee's near-west side to bring new commercial uses and residential opportunities to the area.
In addition to these ongoing efforts, we are also involved in a large development project on our former treaty lands in Kenosha, WI. In 2017, we purchased the former Dairyland Dog Track in Kenosha. The property had been unused since the racing operation closed in 2009, and when it was available for purchase, we knew the site had tremendous development potential. We will be bringing a new community-oriented, mixed-use development to the approximately 240-acre property. Specifically, the plans call for the development of office, retail, industrial and multi-family residential units. We are excited about the opportunities and enhancements this project will bring to the City and County of Kenosha.