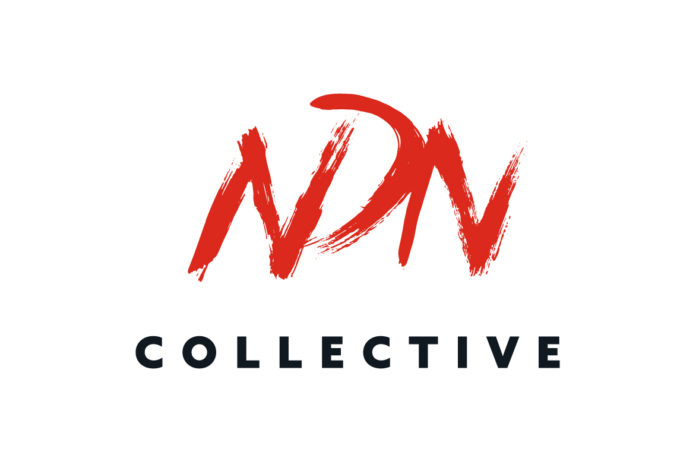 RAPID CITY, SD – NDN Collective, an Indigenous-led organization dedicated to building Indigenous power, is now accepting applications for the Collective Abundance Fund, a grant opportunity being offered to Indigenous individuals and families residing within the tri-state region of Minnesota, North Dakota and South Dakota. The Collective Abundance Fund is intended to support the rebuilding of Indigenous and generational wealth by providing significant resources for wealth building activities. Awarded individuals and families will have the opportunity to put their dreams and aspirations into action through the support of $25,000 and $50,000 cash awards.
"Indigenous people rarely have access to significant amounts of cash or capital, and when we do, it is transformational and life changing," said Gaby Strong, Managing Director for NDN Foundation. "The Collective Abundance Fund is an opportunity for families to use money to establish long term stability, as a healing tool for sustaining lifeways and livelihood, and as a way to build on the abundance of our culture, knowledge and the assets around us. Our knowledge and ability to build flourishing communities lives in the land and in us."
Eligible activities of the Collective Abundance Fund reflect the dreams and aspirations the community identified and prioritized last year, including homeownership, education and skill building, financial planning, and business development.
"We are excited to provide this opportunity to our people – for families to begin to realize their hopes and dreams and rebuild a collective future that reflects a redefinition of wealth as defined by Indigenous people," said Terri Peterson, Program Manager of the Collective Abundance Fund. The Collective Abundance Fund supports the traditional aspects of wealth, like down payments on a home, education expenses, or capital investments in a new or current business.
"Self-determined, wealth-building activities may also support multi-generational housing, like adding on a room to a home for grandma or for grandchildren, or investments in sustainable family food systems, like purchasing land and livestock or building greenhouses and gardens," said Peterson. "In addition to food security, cultural traditions, health and wellness, and other investments to support a reliable livelihood are options for wealth building goals and activities."
Registration must be completed prior to the initial application. Registration ends at 3:00pm US Central Standard Time on Friday, July 7, 2023. Applications are due by 5:00pm US Central Time on Tuesday, July 11, 2023.
For more information and to apply to the Collective Abundance Fund, visit the Collective Abundance Fund website.