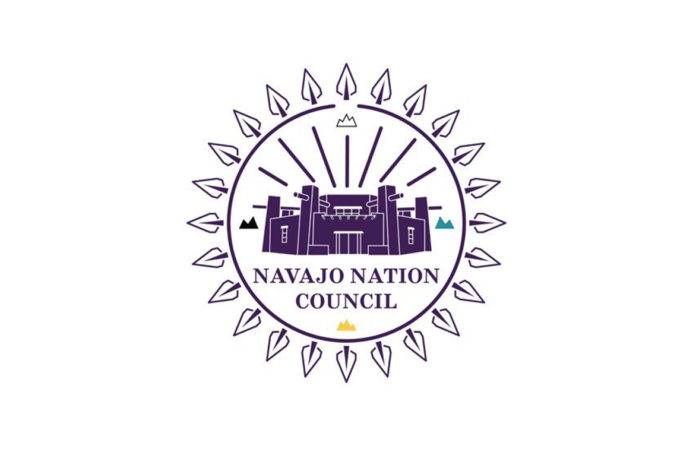 PHOENIX, AZ – Navajo Nation Council Delegate Kee Allen Begay, Jr. met with Gerardo Ochoa, Assistant Deputy Director of the Arizona Department of Veterans' Services, to discuss the establishment of Veterans Service Officers on tribal lands. 
"I believe the Navajo Nation needs to make a request for five additional Veterans Service Officers for our Navajo veterans," said Delegate Begay. "With the funding from the General Appropriations Act, the recruiting needs to be local and they should receive a starting salary of $40,000."
In September 2021, Resolution NABIAU-25-21 was passed by the 24th Navajo Nation Council requesting the U.S. Congress and the Biden-Harris administration to establish a direct line of service for veterans and their families on the Navajo Nation.
Currently, no Veterans Affairs Offices or direct federal services are available on the Navajo Nation. Although the Navajo Nation Veterans Administration offers some basic services, they do not have the full capacity to assist all the needs of Navajo veterans.
The Navajo Nation is seeking more funding opportunities to meet the needs of Navajo Veterans, Veteran Spouses, and Gold & Blue Star Mothers. On the Navajo Nation, there is one Veterans Service Officer for each of the five agencies on the Navajo Nation. The role of the Veterans Services Officer on the Navajo Nation is to assist veterans and their surviving dependents in obtaining federal and state veterans' benefits. 
"I would like to thank our Navajo delegation for securing these funds for the Navajo people at the State level," said Begay. "Without our Arizona State senators advocating for the Navajo Nation, we would not be able to progress forward because they continue to work hard to resolve the challenges our Navajo people face."
Council Delegate Begay requested an additional session between the State of Arizona and the Navajo Nation to discuss ways to implement these services for the Navajo people. He also continues to advocate for veterans and their families by hosting tribal consultation meetings with the Department of Veterans Affairs, Interior Department, Bureau of Indian Affairs and Congressional leaders.