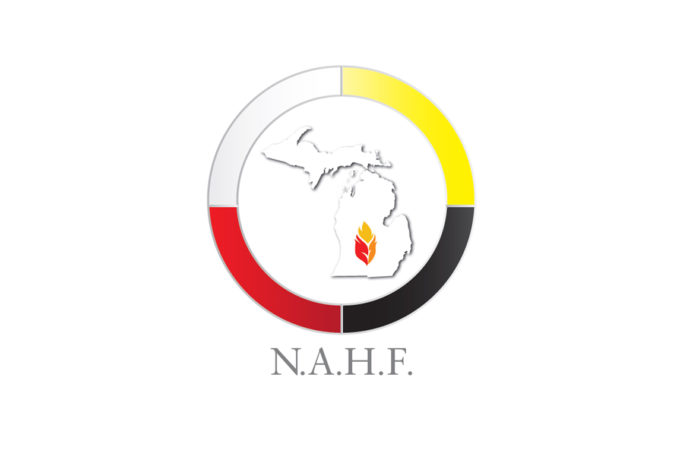 BATTLE CREEK, MI – The Native American Heritage Fund (NAHF) continues to advocate for Native visibility and the building of lasting connections between Michigan's Native and non-Native communities with the 2023 grant cycle.
The NAHF announced that funding is now available for public and private K-12 schools, colleges, universities, and local units of government to defray the costs of projects that promote positive relationships and accurate information about the history and role of Michigan's Indian tribes and Native Americans in the state.
"With other states' School Board of Regents, like New York, outright banning the use of Native American imagery and terms for school mascots, I am proud that NAHF is providing Michigan schools and municipalities the opportunity and funding to make culturally appropriate changes to their imagery," said Nottawaseppi Huron Band of the Potawatomi (NHBP) Tribal Council Chairperson and NAHF Board Chairperson Jamie Stuck. "Nothing is more rewarding for the NAHF Board than the ability to assist and provide solutions for schools and communities throughout our state to make these desired changes that better reflect and foster a culture of inclusivity."
The NAHF, which was approved in 2016 as part of the Second Amendment to the Tribal-State Gaming Compact between NHBP and the State of Michigan, allocates a portion of NHBP's annual state revenue sharing payment to the fund. Since its inception, the NAHF has funded the removal of offensive imagery and language from 12 schools and two municipalities, and cultivated several opportunities for education, reconciliation and unification.
Projects eligible for funding may include events, art projects and language classes that encourage inclusivity between Native Americans and Michiganders, as well as changing or revising curricula, improving program development, replacing or revising government seals or images in public spaces, and replacing or revising mascots or imagery that might be considered offensive to Native Americans.
Applications are now available on the NAHF website at https://nahfund.com/application/ and are due to the NAHF Board by Friday, June 16, at 5:00 p.m. Submit applications online, via mail to Calhoun County Administrator/Controller Kelli Scott at 315 West Green Street, Marshall, MI 49068 or via email to [email protected].