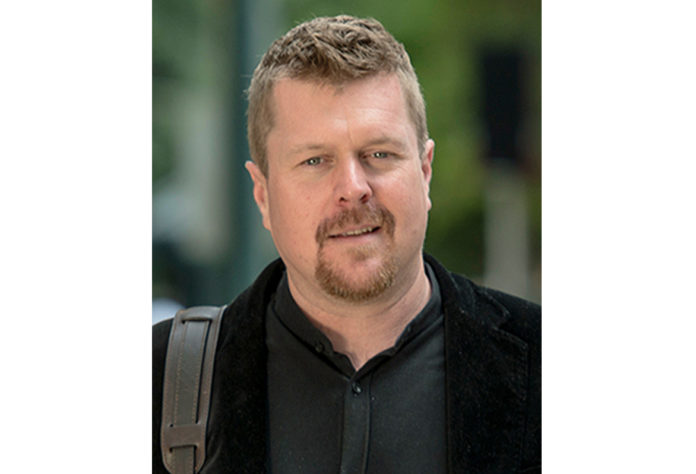 MEMPHIS, TN – HBG Design has appointed Nathan Peak as Practice Leader. In his new role, Peak will oversee design and practice leadership for HBG's three offices in Memphis, TN, San Diego, CA, and Dallas, TX. His promotion to Practice Leader represents the initial step in HBG Design's transition to its third generation of firm leadership.
Peak is a principal in HBG Design's Memphis headquarters. Of his 20+ years with the firm, Peak has served as HBG's Design Director for nearly a decade, leading and guiding the design direction of the firm's national hospitality and entertainment projects.
"Nathan continues to be a transformative leader with immense creative vision and ambition for the firm's growth," said Rick Gardner, CEO of HBG Design. "He's a champion of award-winning, experiential design and has a gift for cultivating talent and deepening the connections between employees across our organization."
Peak plans to build on the firm's deep bench of talented professionals to further position HBG Design's national presence into multiple sectors of the hospitality industry.
"I'm energized by this generation's sense of passion and purpose," said Peak. "I look forward to bringing a level of design leadership to the firm that is keenly focused on encouraging and engaging others to create something meaningful and impactful for our clients and those who experience the spaces we create."
"We have a very distinct culture that connects our people and purpose and gives us opportunities to rally around common goals," said Terri Struminger, HBG's COO. "One way we achieve longevity for HBG Design, our employees and their families is through smart transition planning that maps a clear path from the current generation of leaders to the next. Nathan's elevation to Practice Leader is a significant moment on our path."
An active father of a 13-year-old daughter and a 9-year-old son, the new face of HBG's design practice knows first-hand the challenges of work-life balance facing today's professionals.
"Like so many of our employees, I also balance bringing my absolute best to support our clients and the needs of our team – while managing a busy schedule of soccer tournaments and just being a dad," said Peak. "I believe that a key aspect of corporate culture is keeping our work interesting and challenging, while enhancing work-life flexibility. We don't just bring a part of ourselves to work each day – we bring our whole self. My goal is to really nurture an environment where everyone can bring their full life experience to what they do and know they are contributing something unique and important to the big picture."