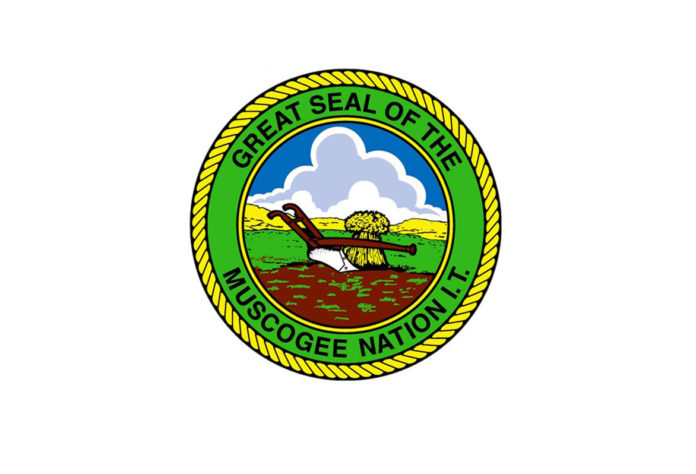 OKMULGEE, OK – The Muscogee (Creek) Nation (MCN) has begun deploying the tribe's new $3 million Harris quad-band radio communications system.
In February, the Nation went live with portable radios and has now begun installation in its police, EMS, emergency management vehicles and healthcare facilities.
"Equipping the Nation with this state-of-the-art technology provides the tribe's public safety employees with the rapid response capabilities needed to ensure the safety and security of all who live within our borders," said Bobby Howard, MCN Director of Emergency Management. "This system allows the Nation to provide seamless coverage of all 11 counties of our reservation."
The Muscogee Nation purchased the new system in December with a unanimous vote of approval and support from the tribe's National Council. In total, there will be 325 radios comprised of portable, mobile and the latest in dispatch consoles.
"We talk a lot about being there for our people and for our communities," said Principal Chief David Hill. "Equipping our officers, first responders, emergency management officials and hospitals with the absolute best resources available is an affirmation of the level of our commitment. The entire process from receiving the radios in the first week of January, to going live and operational on February 28, took only 60 days, and that's a testament to all who worked so hard."
The rapid delivery and fielding of this program was made possible through a collaborative effort between the Nation, L3 Harris and the City of Broken Arrow Communications Division.