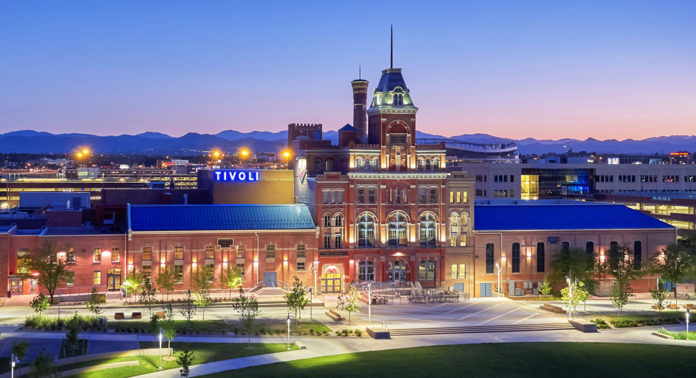 DENVER, CO – Thanks to a combination of federal, state and institutional grants, Metropolitan State University of Denver will fully cover Indigenous and Native students' tuition and fees beginning in the fall semester.
Eligible students must be Colorado residents enrolled with one of the 574 federally recognized nations and must register for at least one credit toward a badge, certificate or first bachelor's degree up to 125 credits.
This effort builds upon a legislative bill passed last year requiring state higher-education institutions to offer an in-state tuition classification to Native students who are members of Indigenous nations with historical ties to Colorado.
"I'm really excited – it's an opportunity for me, my siblings and other family members that hadn't existed before," said Kyla Aguirre, an MSU Denver Political Science junior with a minor in Sustainability Studies and a member of the Chickasaw Nation.
Will Simpkins, Ed.D., Vice President of Student Affairs says that the grant follows the university's previous efforts to expand access for underserved populations and is part of a mission-driven effort to offset the almost 400-year history of an American higher education system built to serve the privileged few.
"Like our Roadrunner Promise program, Displaced Aurarians scholarship (now poised for funding in perpetuity with help from HB22-1393) and longstanding advocacy for Dreamer students, this is a way of providing critical financial opportunities to students we know benefit from the MSU Denver experience," said Simpkins. "It's an important first step and one we're committed to for our individuals, families and communities."
To move the commitment forward, the university is working with Indigenous leaders, including a recent Auraria Campus meeting with elders from the Cheyenne and Arapaho nations, along with other internal and external communities. Similar programs exist at institutions such as Fort Lewis College and the University of Minnesota-Morris but are rare in their widespread scope and support.
"This is long overdue – it's time for the State of Colorado and MSU Denver to honor the obligations to Indigenous people whose land we are living on," said David Heska Wanbli Weiden, a professor of Political Science at MSU Denver.
Weiden, a member of the Sicangu Lakota Nation who leads the University's Native American Studies program, underscored the importance of education to improve socioeconomic mobility, along with "opening up worlds of literature, music, science and more."
And as 72 percent of Indigenous people live in urban or suburban areas, MSU Denver has a unique opportunity and responsibility to further support this student population.
"Many students coming to us from their reservations often feel ostracized, so it's important to find that space of belonging," said Weiden. "My hope is to continue building on the work we're doing to attract many more students to have that critical mass, along with more professors and expanded clubs and scholarships."