PALM SPRINGS, CA – Guests and tribal leaders recently gathered at a ribbon cutting ceremony to celebrate the new High Limit Slot Room at the Morongo Casino Resort & Spa. The new salon offers over 170 slot machines and the space includes a private bar stocked with premium liquors and access to a game-side dining menu. Guests also have access to elite high limit promotions not offered elsewhere in the casino.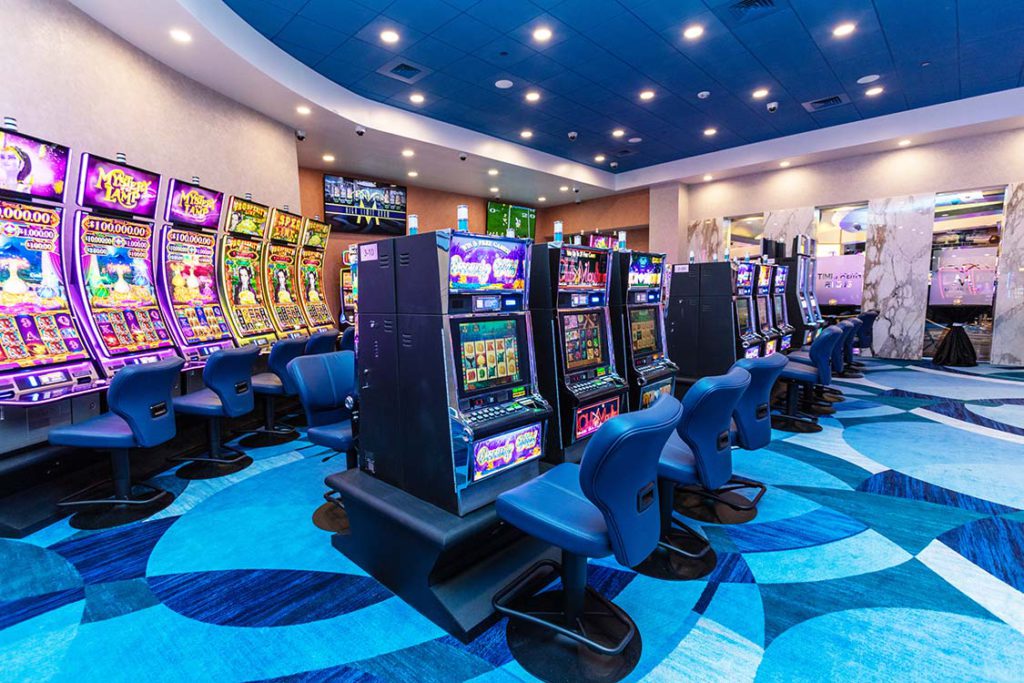 Invited guests were the first to experience the salon's ambiance along with hors d'oeuvres and giveaways to commemorate the occasion. Following the ceremony, the High Limit Slot Room was opened to all guests at the casino.
"We are thrilled to welcome guests to our new High Limit Slot Room catering to those who prefer a high-stakes gaming experience," said Richard St. Jean, Morongo's Chief Operating Officer. "Morongo believes our high limit guests deserve an elevated gaming experience, and we are confident that they will absolutely love the newest addition to our gaming floor."
The grand opening launched a month-long celebration in the High Limit Slot Room. The High Limit Slot Room joins other recent additions to Morongo's gaming and dining options, from the opening of a new bingo hall and poker room at Casino Morongo to The Marketplace by Fabio Viviani, a luxury food hall on the floor of the Morongo Casino Resort & Spa.