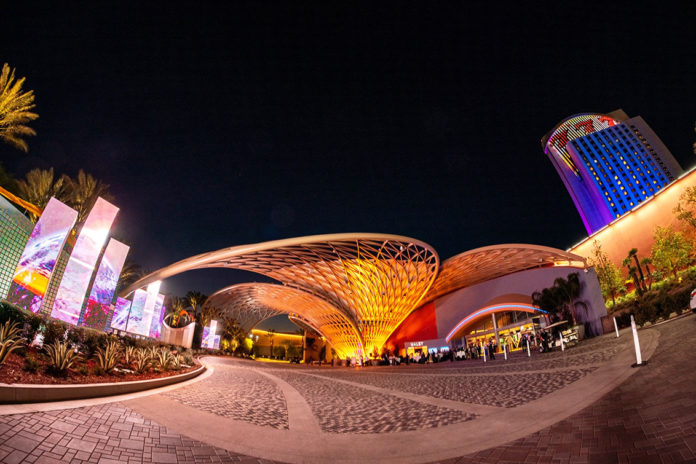 PALM SPRINGS, CA – For the 17th year, American Automobile Association (AAA) has once again awarded the Morongo Casino Resort & Spa with AAA Four Diamond honors for 2023 as an adored destination in the Inland Empire.
"Morongo is thrilled to be recognized once again by AAA with a Four Diamond rating for an amazing 17th year as we continue to provide our guests with an exceptional experience that exceeds their expectations," said Richard St. Jean, Morongo's Chief Operating Officer. "Earning another AAA Four Diamond honors is a wonderful validation of our ongoing efforts to be the best, year after year."   
Unlike online review sites, the AAA Diamond ratings evaluate the largest number of hotels and restaurants of any rating system, using professionally trained inspectors and published guidelines to conduct annual unannounced hotel and restaurant evaluations.
When a hotel receives AAA's Four Diamond rating, this indicates that the property is upscale in all areas. Accommodations are more refined and stylish, and there is an enhanced level of quality throughout. The hallmarks of AAA Four Diamond hotels include an extensive array of amenities, a high degree of hospitality and service, attention to detail, as well as high standards for cleanliness and safety.
Out of the tens of thousands of hotels that AAA evaluates annually, only a small percentage receive the Four Diamond Award, making it one of the most prestigious awards in the hospitality industry.
Morongo is also home to Cielo Steakhouse, a critically-acclaimed dining venue set atop Morongo's 27-story tower – the tallest building in Riverside County. Having received a AAA Four Diamond rating for 12 consecutive years, Cielo offers its guests spectacular views of the surrounding mountains and gourmet meals from a menu that features classic steakhouse fare and delectable seafood specialties.
Recognized by OpenTable Diners' Choice as one of the most romantic restaurants in the Palm Springs area, Cielo accolades also include earning a Wine Spectator Restaurant Award of Excellence from Wine Spectator magazine for the past seven years. The award recognizes Cielo's extensive wine lists and sommelier-crafted pairings.