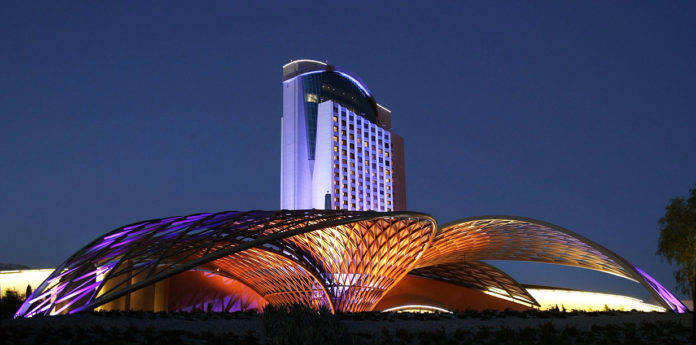 PALM SPRINGS, CA – The Morongo Casino Resort & Spa located near Palm Springs launched QuikCash this week, becoming the nation's first tribal casino to offer cashless and regulatory compliant casino markers. The partnership with Marker Trax allows Morongo guests to use QuikCash to electronically apply, get approved, and begin using a digital marker – all in minutes. Rather than retrieving physical cash for the marker, guests create a PIN-protected cashless wagering account via the Konami Synkros casino management system to access their funds to play on any slot or video poker machine.
"Morongo is delighted to join with Marker Trax to introduce state-of-the-art cashless wagering markers to our guests," said Richard St. Jean, Morongo's Chief Operating Officer. "The early reviews from our guests have been off the charts as they are very excited about the safety and convenience of QuikCash to access cashless funds right at their machine."
"We are thrilled by the successful launch of QuikCash at Morongo and the enthusiastic response we have received from Morongo's guests," said Charlie Skinner, COO of Marker Trax. "Debuting our Marker Trax technology to tribal gaming with our friends and colleagues at Morongo is truly a privilege."
Enrollment in QuikCash requires membership in Morongo Rewards, adding another benefit to their already robust player loyalty program.