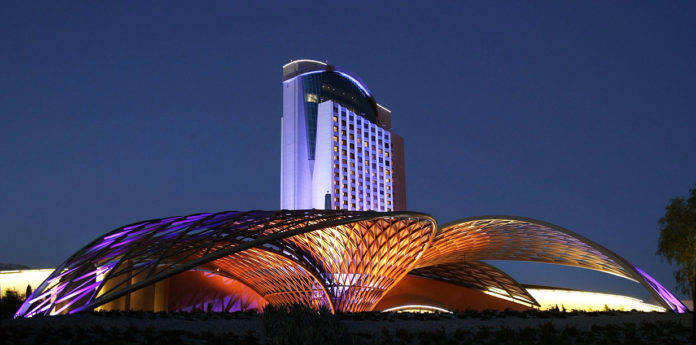 CABAZON, CA – The American Automobile Association (AAA) has again awarded both the Morongo Casino Resort & Spa and its distinctive Cielo Steakhouse with AAA Four Diamond honors for 2022.
"At Morongo, our mission is to provide our guests an exceptional experience that exceeds their expectations, and that standard extends from our distinctive dining at Cielo to impeccable service and world class amenities we offer across the resort," said Richard St. Jean, Morongo Chief Operating Officer. "Earning AAA Four Diamond honors for both our resort and our Cielo Steakhouse in 2022 is a wonderful validation of our efforts to be the best."
The AAA Diamond ratings evaluate the largest number of hotels and restaurants of any rating system, using professionally trained inspectors and published guidelines to conduct annual unannounced hotel and restaurant evaluations. Out of the tens of thousands of hotels that AAA evaluates annually, only a small percentage receive the Four Diamond Award, making it one of the most prestigious awards in the hospitality industry.
For 2022, AAA also presented its respected Four Diamond recognition to the critically-acclaimed Cielo for the 12th consecutive year. This honor is given to less than five percent of the more than 32,000 AAA inspected and approved restaurants across the U.S., Canada, Mexico and the Caribbean.
Set atop Morongo's 27-story tower – the tallest building in Riverside County – Cielo offers guests spectacular views of the surrounding mountains and gourmet meals from a menu that features classic steakhouse fare and delectable seafood specialties.
Past Cielo accolades include earning a coveted Wine Spectator Restaurant Award of Excellence from Wine Spectator magazine for the past seven years. The award recognizes Cielo's extensive wine lists and sommelier-crafted pairings.