PALM SPRINGS, CA – More than 30,000 spectators celebrated Native American music, art, and dancing at the 31st Annual Morongo Thunder & Lightning Powwow, held Sept. 23 – 25 at the Morongo Indian Reservation near Palm Springs, CA. As one of the nation's most highly anticipated powwows, the year's outdoor gathering hosted by the Morongo Band of Mission Indians attracted over 900 tribal dancers and 20 drum groups from across the U.S. and Canada.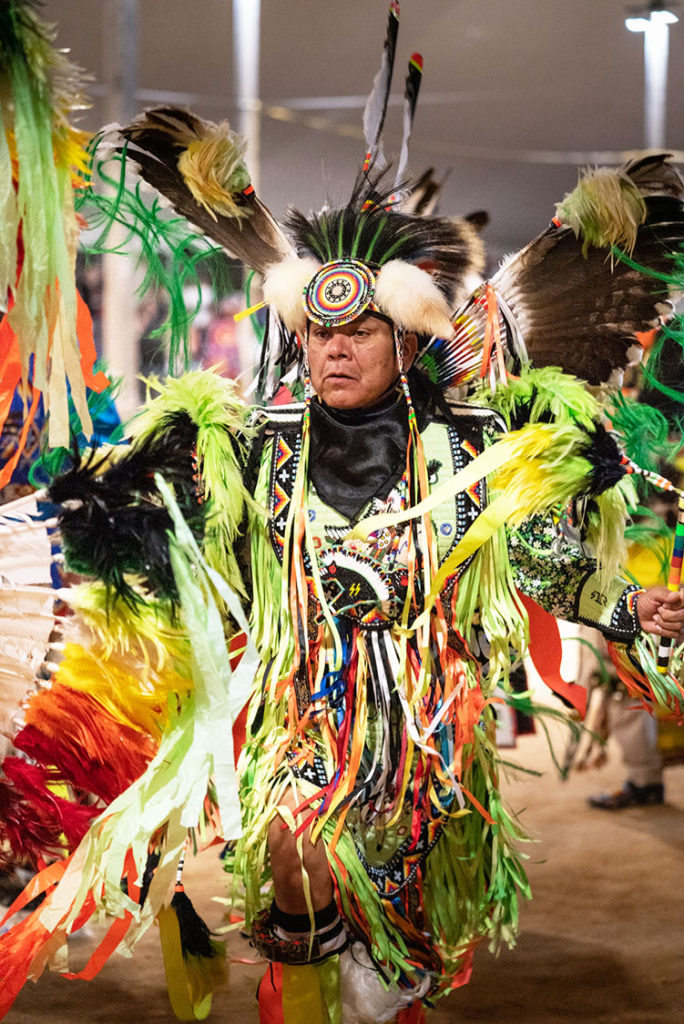 Throughout the weekend, dancers wearing intricate, handcrafted regalia of leather, fine beadwork and brightly-colored feathers competed in a variety of events that displayed the diversity of Native American dance styles.
"The Morongo Thunder & Lightning Powwow offers us a wonderful opportunity to celebrate our heritage while passing along our traditions to future generations," said Morongo Tribal Chairman Charles Martin. "Powwow allows us to share our culture with visitors to our reservation, and to teach others about the beauty of Native American dance, music and art."
The Grand Entry each day drew hundreds of dancers dressed in traditional regalia into the powwow arena, which was transformed into a spectacular display of rhythm, music and motion as men, women and children danced together to the music of competitive drum groups and singers. The powwow included traditional bird singing and peon games of the Morongo Band of Mission Indians and other tribes in Southern California.
At the Morongo Indian Market, artists offered authentic Native American crafts for sale, such as handmade baskets, beadwork, clothing, jewelry, and pottery. Native food vendors offered customary homemade delicacies such as Indian tacos and tasty Indian frybread.