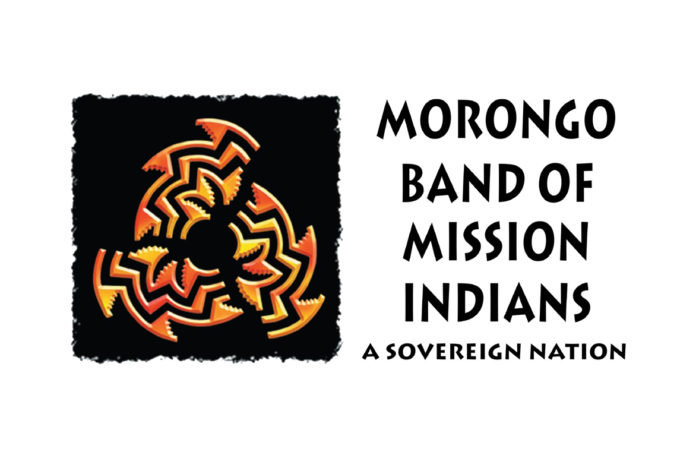 BANNING, CA – Britney Vargas and Sasheen Raymond, two Native American students from California, have each received a $10,000 scholarship from the Morongo Band of Mission Indians near Palm Springs as part of the 16th Annual Rodney T. Mathews Jr. Scholarship Program.
Since its launch, Morongo's program has awarded more than $525,000 to 53 Native American students attending universities across the nation. The scholarship program is open to enrolled members of any of the more than 100 federally-recognized tribes in California.
"Morongo is proud to offer the Rodney T. Matthews Jr. Scholarship to help reverse the trends that have left Native Americans as the most underrepresented group in colleges and universities," said Morongo Tribal Chairman Charles Martin. "We look forward to this annual opportunity to support outstanding Native American students as they pursue a higher education to improve themselves and the future of their tribal communities."
Britney Vargas of the Iipay Nation of Santa Ysabel is pursuing a B.A. in Elementary Education at Fort Lewis College in Durango, CO. The recent graduate of Julian High School in San Diego County served as Native American Club Secretary, was a three-sport athlete and class secretary. Vargas also holds the title of Miss Julian 2020-2021 and was the previous Teen Miss Julian. She has logged over 650 in volunteer community hours during high school. Her goal is to develop a curriculum that teaches Native American culture to elementary school students in hopes of preserving Native American heritage for future generations.
"I think it's absolutely amazing that the Morongo Band of Mission Indians does this for kids like me and other kids who struggle financially," said Vargas. "I am just so grateful that I even had the opportunity to apply for the scholarship. This will help me pay for my books, meal plan and a dorm room, and allow me to focus on my studies."
Sasheen Shailee Colegrove Raymond of the Hoopa Valley and Yurok Tribes is working towards her PhD. in Global Leadership and Change at Pepperdine University. She currently works at Humboldt State University's Social Work Department where she assists rural and Indigenous communities. Raymond also helps Native American students navigate the educational system and cultivates relationships with local tribal agencies to increase internship placements. Through her studies, she plans to continue to  research and data collection to assist tribal communities and inform policy decisions. 
"I am extremely grateful for this opportunity and that Morongo continues to support the Native community and Indian country because ultimately I feel it's an important piece for all of us to be able to contribute back to our communities," Raymond said. "This scholarship lifts such a huge burden off my shoulders, and I am truly thankful from the bottom of my heart."
American Indians and Alaskan Natives comprise less than 1% of the nation's college students, the lowest college enrollment rate of any ethnic group, according to the U.S. Department of Education. Similarly, only 15% of American Indians hold bachelor's degrees, fewer than any ethnic group in the U.S., according to the Bureau of Indian Affairs.
The scholarship program honors the late Rodney T. Mathews Jr., a Morongo Tribal Member and Hastings Law School graduate who passed away in 2004 after serving as a judge pro-tem for more than a decade.
Scholarship applicants are considered based on their academic success and community service. Candidates must be full-time students at an accredited college or university; complete 60 hours with a designated California Indian agency; and be actively involved in the Native American community.