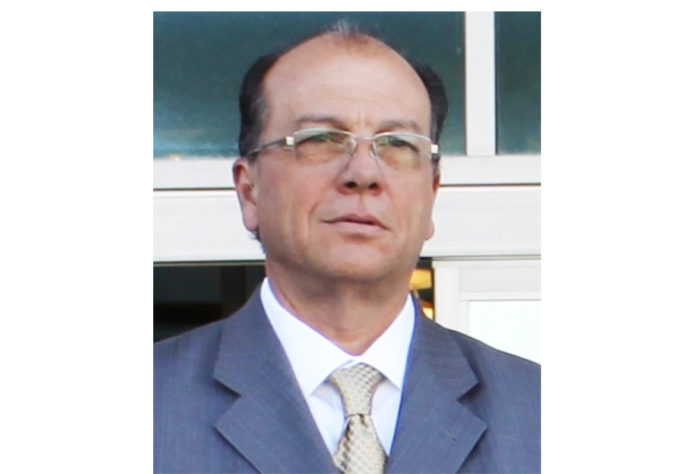 BANNING, CA – Floyd Velasquez, Emergency Services Administrator for the Morongo Band of Mission Indians, has been named to the first-ever Tribal Homeland Security Advisory Council established by the Department of Homeland Security (DHS).
Velasquez, a Morongo tribal member, is one of 15 tribal officials nationwide to be named to the new panel of tribal leaders and tribal public safety officials who will advise Secretary of Homeland Security Alejandro N. Mayorkas on homeland security policies and practices that affect Indian Country, including emergency management, law enforcement, cybersecurity, domestic terrorism and targeted violence, and border security.
"I am honored to join the Tribal Homeland Security Advisory Council to help strengthen the partnerships between tribal nations and the federal government as we work together to enhance public safety in indigenous communities across the country," said Velasquez. "I look forward to working with my colleagues on the advisory council to provide recommendations to Secretary Mayorkas and his team as part of this exciting new collaborative."
Hired more than a decade ago, Velasquez manages the Morongo Tribal Police, Morongo Fire, Morongo Emergency Services and Morongo Public Safety departments under the oversight of the elected Morongo Tribal Council.
"As our Emergency Services Administrator, Floyd has worked tirelessly to enhance our relationships with local, regional, state and federal public safety agencies to ensure that everyone – those on our reservation to the residents across our Pass region and Riverside County – are protected and prepared when a crisis strikes," said Morongo Tribal Chairman Charles Martin. "Floyd will provide a knowledgeable and valuable voice on the Tribal Homeland Security Advisory Council."
"The inaugural Tribal Homeland Security Advisory Council is a result of sustained engagement to improve nation-to-nation relationships and comes at a time of critical importance," said Secretary Mayorkas. "I look forward to building a new council that will provide timely advice and recommendations directly from Indian Country regarding how we can better work together to improve homeland security."
Mayorkas began seeking nominations for the council in September and subsequently announced the inaugural members during the White House Tribal Nations Summit in early December. The council will officially convene in early 2023.