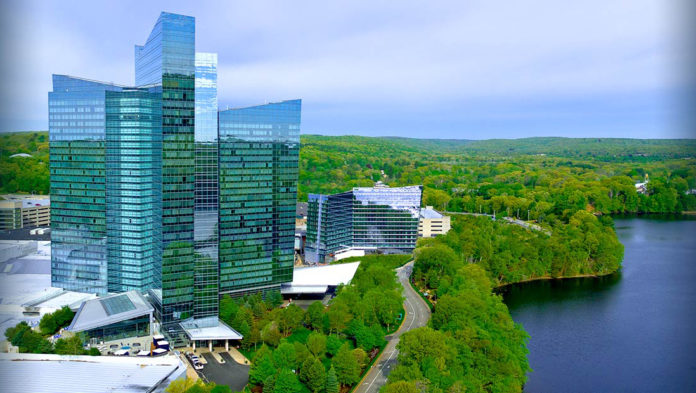 UNCASVILLE, CT – Mohegan Sun has once again finished #1 in the "Best Casino Hotel" category as part of USA Todays' 10 Best Readers' Choice Awards. This is the fifth year in a row that Mohegan Sun has won this award. Mohegan Sun also notched top five rankings for "Best Casino Outside of Las Vegas" and "Best Player's Club." Voting for the 10 Best Readers' Choice Awards took place this summer after nominees were chosen by a panel of relevant experts, which include a combination of editors from USA Today, 10Best.com and other relevant contributors.
"It is quite an honor for Mohegan Sun to be voted 'Best Casino Hotel' for five consecutive years," said Jeff Hamilton, President & General Manager of Mohegan Sun. "We pride ourselves on incredible guest service, world-class amenities and delivering one of the best casino resort experiences that guests can find anywhere. Recognition like this from USA Today are a testament to the hard working and talented team we have across the board at Mohegan Sun."
Additionally, Mohegan Sun's parent company, Mohegan, was again recognized as part of the Forbes annual America's Best-In-State Employers List 2022. America's Best-in-State Employers 2022 were identified in an independent survey based on a vast sample of approximately 70,000 Americans working for companies with more than 500 employees in the U.S. Across 25 industry sectors, 1,380 employer brands were ranked among the top employers.
Mohegan Sun's Sky Tower and Earth Tower combine for nearly 1,600 spacious and elegantly appointed guest rooms and more than 200 suites. Mohegan's signature spa & salon, Mandara Spa, stretches 19,000 sq. ft. and is located on the third floor of Sky Tower, with a sister location on the main level of Earth Tower. Guests can also take advantage of fitness centers, room service, pool relaxation, an outdoor terrace with seasonal cabana rentals, sweeping views of the Thames River and much more at Mohegan Sun's hotel.