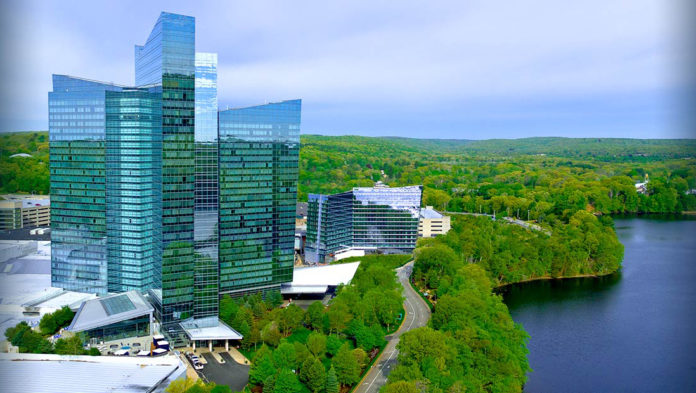 UNCASVILLE, CT – The Mohegan Tribe and its entertainment and gaming business, Mohegan, have announced their inaugural Environmental, Social and Governance (ESG) Annual Report.
Mohegan's ESG framework encompasses environmental sustainability initiatives, with a specific focus on: energy conservation and management of resources; social efforts that invest in and support team members; diversity, equity, and inclusion (DE&I) initiatives; responsible gaming and local communities; as well as governance and business ethics that guide company leaders, team members, and its operations.
The Mohegan ESG Steering Committee consists of representatives across the enterprise and is responsible for the formal framework for the organization's ESG initiatives. The ESG Steering Committee reports directly to Mohegan President and Chief Executive Officer, Raymond Pineault, and the Mohegan Management Board, which is comprised of key members of the sovereign Native American tribe.
"Throughout the history of The Mohegan Tribe, we have been grounded and united in our care for Mother Earth and for one another, and it is those same values that we now bring to this formalized ESG strategy," said James Gessner Jr., Chairman of The Mohegan Tribe. "This framework underscores our belief in a cooperative approach that lifts all people up, allowing for the prosperity of the Mohegan Tribe as well as our neighboring communities, families, and individuals."
"In every community, state, and country in which we operate, we are stewards of the environment, a community advocate, a trusted business partner, and an employer of choice," said Carol Anderson, Chief Financial Officer of Mohegan and ESG Committee Chairperson. "While every Mohegan destination is unique, they each reflect our shared vision of transforming entertainment into a more immersive, exhilarating experience while living by the Mohegan Tribe's dedication to core values. We are proud of the way we approach our business, and prouder still that we continue to build on how we think about and support environmental, social, and governance principles."