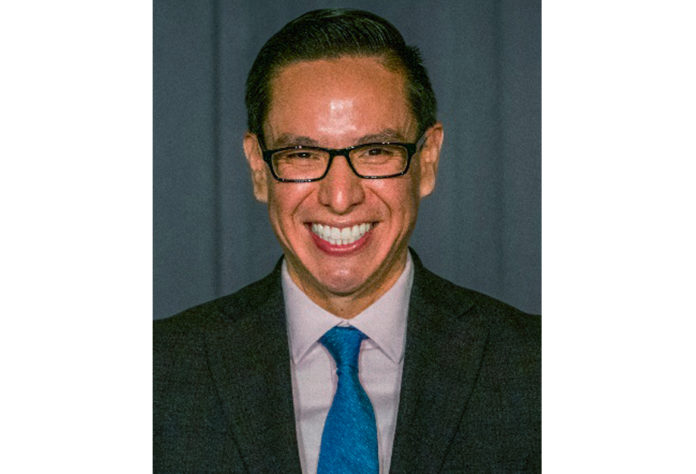 ONAMIA, MN – Dustin Goslin, VP of Business & Economic Development for Mille Lacs Corporate Ventures (MLCV), was recently named Economic Development Professional of the Year at the 2022 Annual Travois Indian Country Affordable Housing & Economic Development Conference. The conference recognized six companies and leaders who best represent economic development and whose partnerships and projects have improved the quality of life for people in their communities. 
MLCV has focused on building economic vibrancy by connecting people and capital to leverage sustainable investments in business, workforce housing, and planned infrastructure to benefit the Mille Lacs Band of Ojibwe and the communities in which MLCV does business. Goslin is leading these sustainable investments with this team. The investments prompting Goslin's award have included Red Willow Estates and the Mille Lacs Tribal Economy Business Incubator. 
"I have been privileged to be connected to supportive family, friends, co-workers, and organizations that help ignite my passion," said Goslin. "I am honored that our efforts in economic development were recognized through this award."
Goslin is a member of the Prairie Band of Potawatomi Nation of Mayetta, Kansas and of the Red Cliff Band of Lake Superior Chippewa in Wisconsin. In addition to his work, Goslin is part of numerous community leadership roles including serving as a board member for the Entrepreneur Fund and as a trustee for the Blandin Foundation. 
"The type of projects MLCV has initiated for tribal communities has afforded me the opportunity to continue my passion by leveraging my networks to support and grow others," said Goslin. "I am grateful that the projects we are involved in are a natural extension of that."
Red Willow Estates is MLCV's second affordable workforce housing project that includes 30 townhome units. The project features numerous amenities including a connection to a recreation trail, Ojibwe-inspired landscaping themes, community garden area, basketball court, playground, and an outdoor community gathering area with grills and a fire pit, benches, picnic tables and a covered shelter.  The project was the first in the country to be built by a tribal corporation to grow the regional economy, house tribal and non-tribal tenants, and leverage unique sources of capital.
With the Mille Lacs Tribal Economy Business Incubator, MLCV partnered with two well-respected non-profit organizations in Minnesota to bring their model to the Mille Lacs Tribal Economy, which encompasses the three districts of the Mille Lacs Band of Ojibwe in Census tracts 9504, 9505, 7704, 9703, 9701, 9702. The model was built around revitalizing urban communities from within, and Goslin and his team helped reformat the concept to apply to rural tribal communities. The pilot concept has now grown to four cohorts and launched an impressive diversity of businesses including a concrete crafting business that specializes in tribal-inspired headstones and a media business that links traditional Ojibwe ways with contemporary technology.  MLCV recently received the 2022 Project of the Year Award from the Economic Development Association of Minnesota for the innovative project.