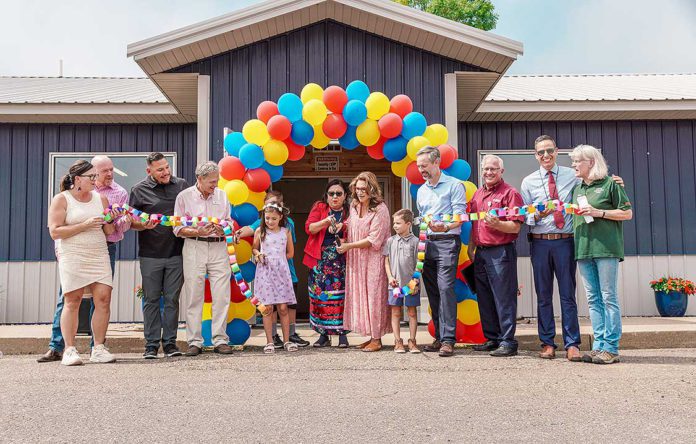 ONAMIA, MN – Housing shortages have reached historic levels, not only in the State of Minnesota, but also across the country. As this crisis escalates, the challenge of labor shortages has become even more pronounced, impacting employers in every industry. In response to these pressing issues, Mille Lacs Corporate Ventures (MLCV) announced the opening of two projects in Onamia, MN – Red Willow Estates, an affordable housing project, and the Onamia Childcare Center, operated by Kidz Zone. MLCV commemorated the two projects with a grand opening ceremony.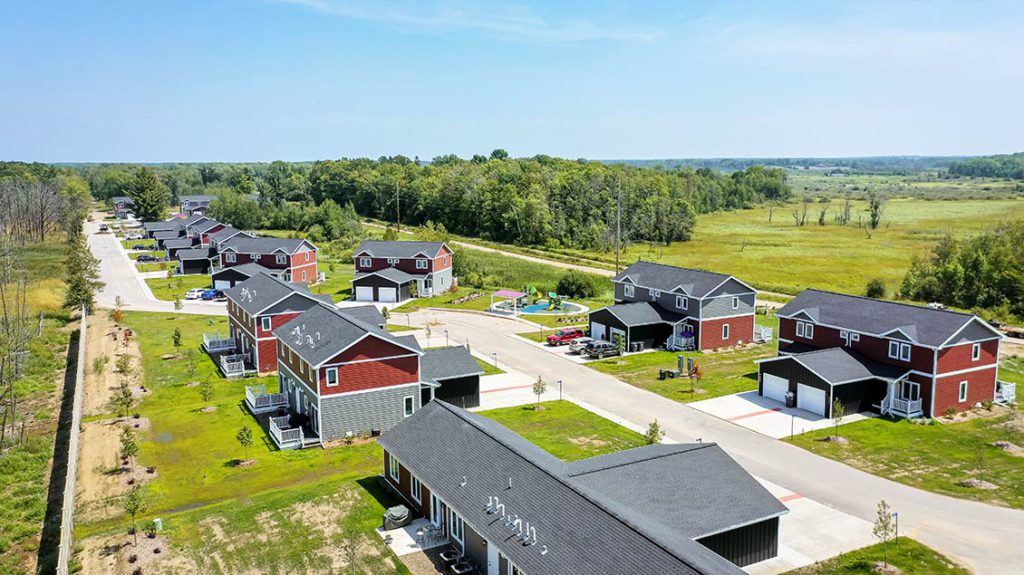 Red Willow Estates is a 30-unit townhome community offering 22 two-bedroom, one- and one-half bath units, and 8 three-bedroom, one- and one-half bath units. All homes have a one- or two-car attached garage along with energy efficient features and appliances.
As a tribally owned organization, MLCV has continuously advocated for investment in the communities it serves. Affordable housing has been a key priority in the area as over 60 percent of the workforce commutes up to 50 miles daily resulting in approximately 72 percent of the jobs in the area being filled by outside residents.
By offering affordable housing options, Red Willow Estates aims to fulfill the need for a stable and secure housing supply. This project not only addresses the immediate demand for housing, but also supports the overall growth and prosperity of the Mille Lacs tribal economy.
"We acknowledge the impact of the lack of affordable housing on both our associates and the local community," said. Dustin Goslin, VP of Business & Economic Development of Mille Lacs Corporate Ventures. "With the establishment of Red Willow Estates, we commit to sustainable and inclusive communities within the Mille Lacs tribal economy. This creates a positive impact on the well-being of every person and community we do business in."
Red Willow Estates is the second affordable housing project developed by MLCV. In 2018, the company completed a 28-unit townhome community called Lady Luck Estates in Hinckley. Like Lady Luck Estates, Red Willow Estates will be managed by Circle Sage Property Management. Red Willow Estates is currently fully leased and has a waiting list of more than 130 families, indicating a strong need for affordable housing in the Onamia area.
The Onamia Childcare Center is another project that addresses the unique challenges faced by working families. As baby boomers age out of the workforce, labor shortages have deepened, further stressing employers in their pursuit of a qualified workforce. Accessible and quality childcare services are vital for working parents to achieve a work-life balance. By developing the Onamia Childcare Center, Mille Lacs Corporate Ventures aims to support the local workforce by providing a nurturing and stimulating environment for early childhood development.
"We understand the value of having a safe and enriching environment for children within our local communities," said Beth Gruber, Director of Planning & Community Engagement at MLCV. "The Onamia Childcare Center underscores our commitment to offering top-notch resources for the youngest members of our community."
The Onamia Childcare Center was made possible through partnerships with Kidz Zone daycare center, grants from Minnesota Department of Employment and Economic Development (DEED) and the Initiative Foundation.