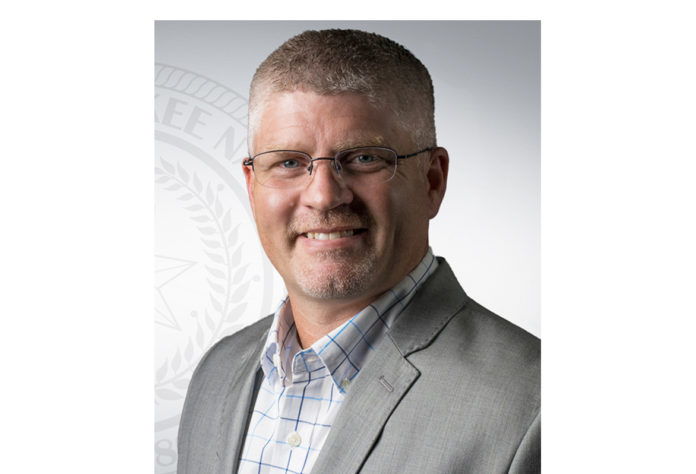 TAHLEQUAH, OK – Cherokee Nation Department of Transportation and Infrastructure Executive Director Michael Lynn has been reappointed to the Oklahoma Department of Transportation (ODOT) Tribal Advisory Board by Oklahoma House of Representatives Speaker Charles A. McCall.
Lynn has worked for the Cherokee Nation since 1995 and has led the tribe's Department of Transportation and Infrastructure since 2019. He was first appointed to the state's Tribal Advisory Board in 2007, and has previously served as both Chair and Secretary of the Board.
"Michael Lynn is a strong leader within the Cherokee Nation with years of service to the Cherokee people, and I'm proud that he continues to be recognized by state leaders," said Principal Chief Chuck Hoskin Jr. "It is critical that tribal voices be included in the planning of Oklahoma's transportation needs, and Michael's continued service on the Tribal Advisory Board will help ensure tribes have that important representation."
The Oklahoma Department of Transportation Tribal Advisory Board acts in an advisory capacity to the director of the Oklahoma Department of Transportation, specifically related to transportation programs that affect tribal governments. The Board also meets with ODOT representatives every quarter to discuss areas of mutual concern.
The Tribal Advisory Board is comprised of nine members appointed by state leaders from a list of nominees selected by the Oklahoma Tribal Transportation Council.
"It's an honor to continue serving and representing tribal voices so that we can focus on transportation needs that will benefit our citizens and communities for generations," Lynn said. "I am grateful to have gained the confidence to be reappointed to this position."
Lynn's Tribal Advisory Board reappointment will continue through June 2023.