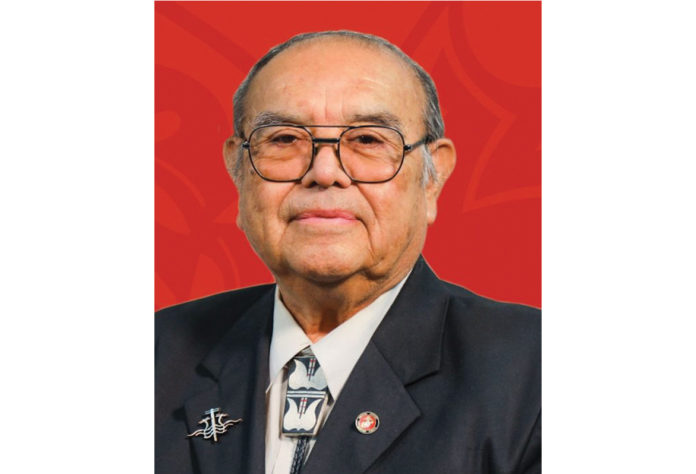 Max Zuni, Governor
Pueblo of Isleta
Isleta Resort & Casino – Albuquerque, NM; Palace West Casino – Albuquerque, NM
isleta.com / isleta.com/palace-west
isletapueblo.com
CHALLENGES/REWARDS: The Pueblo and our people continue to look forward to the future after facing adversity exacerbated by the COVID-19 pandemic. However, we hope to take advantage of the positive benefits that flow from the American Rescue Plan Act (ARPA) funding available to our tribe. We look forward to utilizing the funding available from the federal government for different projects and initiatives that meet the unique needs of our community, whether it be to meet our infrastructure needs, including roads and buildings; increasing internal capacity for our departments; or investing in the technology necessary to improve government services that will greatly benefit our people.
PROMOTING LEADERSHIP: I am very grateful for the dedicated leadership at the Isleta Resort & Casino – it is because of their initiatives that there are expansive employment opportunities available to our people. Our tribal members have the opportunity to pursue careers not only at our resort and our two casino locations, which includes the Palace West Casino; but also roles at the Spa at Isleta, Isleta Lakes & RV Park, and the Isleta Golf Club. The leadership at Isleta Resort & Casino is committed to the development of employees at every level and role, which creates a work culture that fosters growth. I especially appreciate the initiatives that encourage our youth to seek out roles at Isleta Resort & Casino, as it creates a number of opportunities for many of our young people.
Strong leadership at the Isleta Resort & Casino is further promoted by the leadership and development training programs that are offered, including an expansive mentorship program. These programs inspire employees of the Isleta Resort & Casino to provide above-and-beyond service. This, in turn, encourages our community members to gain practical knowledge and build their own expertise, furthering their careers.
FUTURE PROJECTS/INITIATIVES: One of my priorities as the Pueblo of Isleta's Governor is to preserve and restore Isleta's village, a historic and culturally significant site recognized on the U.S. National Register of Historic Places, which is still used today for housing, religious, and traditional purposes. Securing important funding, like a designated tribal and Pueblo Main Street fund, would help Isleta to restore the buildings within its village, thus preserving an important piece of New Mexico's and the Pueblo's culture and history, while also supporting the more than 400 tribal members who reside there today. It is extremely important that tribal members have the ability to stay and live within the village. It is therefore a goal of my administration to restore and preserve the village to maintain its cultural and historic integrity for current and future generations.
Lastly, the Pueblo is very excited for some new and exciting changes at Isleta Resort & Casino and looks forward to the positive impacts that will come from this next chapter.