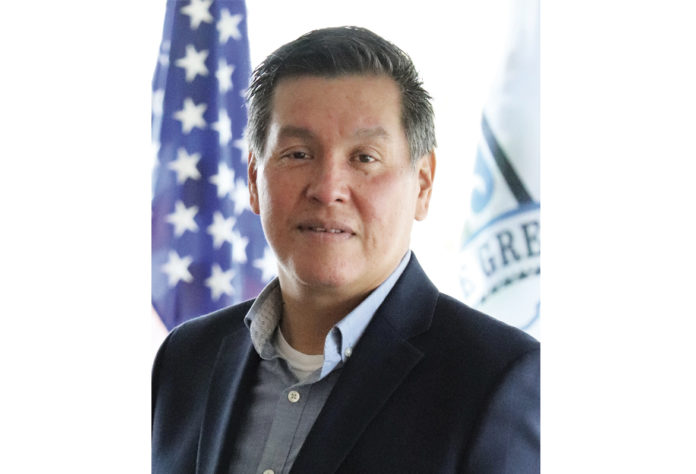 Marlon WhiteEagle, President
Ho-Chunk Nation
Ho-Chunk Gaming Properties in Black River Falls, Madison, Nekoosa, Tomah, Wisconsin Dells and Wittenberg, WI
ho-chunkgaming.com
ho-chunknation.com
CHALLENGES/OPPORTUNITIES: The biggest new challenge that has presented itself is how to encourage tribal members to get vaccinated. We are nearing 50 percent vaccination of our tribal members. Our elder population is above 65 percent vaccinated, which is pretty good. If we want to achieve herd immunity and get a little closer to back to normal, we want to jump up to 70 percent across the board. We are working on it, but not quite there.
The new opportunities come in the form of relief funding from the American Rescue Plan Act (ARPA). We are seeing a lot of funding opportunities from various federal agencies outside the large U.S. Treasury direct payment to tribes. These funding levels should be the "new normal" when addressing tribal trust and treaty rights needs.
KEY TO SUCCESS: Taking a good, hard look at what we do and why we do it is has really been key to our operational success. Our tribal organization exists to provide opportunities for economic self-sufficiency, but our payroll was very top-heavy. Controlling payroll and operational expenses are what we are monitoring closely. It's a careful balance of performance of employees and making sure they don't get overworked and burned out. We want happy, healthy, high-performing employees.
FUTURE DEVELOPMENT: We've been pursuing economic development for the past few decades. The pandemic has given us a snapshot of how much we rely on gaming revenue.
Our gaming revenue makes up for the lack of federal funding to meet our tribal funding needs, and when our casinos closed for more than two months, that shined a spotlight on the need to develop other revenue streams.
Our gaming compact includes a fourth gaming site, which recently received initial BIA and Wisconsin Governor Tony Evers' approval, and now we are waiting for the final BIA approval for off-reservation. That's additional gaming revenue, but it's an expansion project.
Our tribe has a gaming license application pending in Illinois, where the State of Illinois is granting several state gaming licenses. Again, gaming revenue, but another expansion project.
We are proposing a development project in the City of La Crosse. We want to partner with the city to address our tribal and the local communities' housing needs to develop a multi-level, multi-use building in a new development district.
If we can get this project off and running, we'll have a feather in our cap for additional economic development. Our tribal members have been wanting non-gaming revenue to be realized for the last 20 or 30 years now. We want to make that happen.