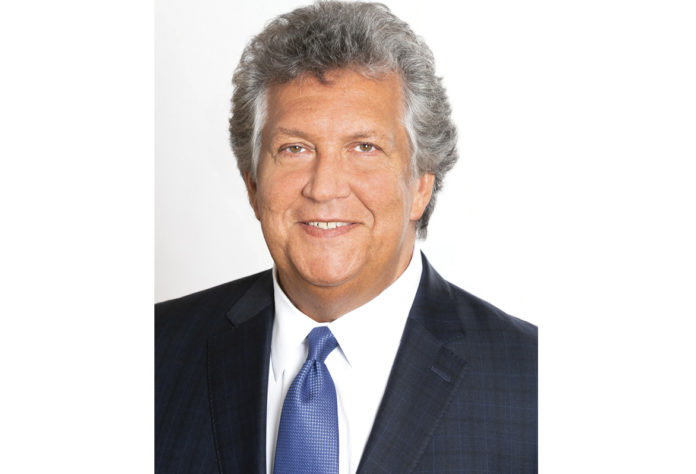 by Paul Gordon
If history is indeed repeated, then we can expect a Roaring Twenties in the 21st Century, similar to the Roaring Twenties in the 20th Century that emerged following the 1918 influenza pandemic. The desire to have fun is real, and the demand crosses over all demographics and psychographics.
As the country continues to reopen and over 158 million people in the U.S. have been vaccinated, it is important to plan now for the expected demand for travel and entertainment in the casino and hospitality industry. Studies are showing that spending is up by consumers between 18% to 29% based on income level in 2021 and restaurant and travel continues to increase too. Everyone wants to just get out and go somewhere!
This brings us to the critical role incentives and loyalty programs will play in the recovery of the casino and hotel industry. The following are some current key factors:
• Choice – People want vacations and fun experiences more than ever. That means there is great competition for consumer dollars. The competition of where to go is by state, property and the promotions influencing the decision. It eventually will be an international competition too. The casino and hospitality industry should not plan to "get their share" of the business but to "get their competitions share." The marketing strategy should be positioned towards existing customers and to initiate trial for new customers. Incentives should be on:
1. Bookings that have an immediate call to action via a tangible gift.
2. Incentives for the employees to "up sell" and recommend ancillary services.
3. Player loyalty promotions by player segments at different price points.
4. An appeal to the online player with a loyalty program that ties into the property loyalty program.
• Communicate – Colonel Tom Parker secured a long term and unheard-of financial deal at the time, for Elvis Presley to perform at the International Hotel in Las Vegas. It was the hottest ticket in town and sold out every night. When Elvis was performing, Parker would announce it by plastering it all over billboards around town. When he was asked why he would do this for shows that were sold out months in advance, he responded "branding and repetition." In the 1970s, the biggest names in the entertainment industry played frequently and the choices of who to see were great, so Parker wanted his client to stand out. Applying that theory to the casino and hotel industry means that they need to have increased communication and loyalty promotions that keep the property top of mind and the most desirable destination. The investment in traditional and social media will have a tremendous return.
• Listen – What do your customers and staff feel comfortable doing and what are they more anxious about? The psyche of the nation during the recovery is ever changing and the ability to adjust is critical to success. The consumer has changed and some of these changes probably will continue for years to come. A new group of players has embraced online gaming, but since loyalty programs are in their infancy for this platform, there is a great new opportunity. As the field gets more crowded, differentiation for the sites will come via unique promotions. There is also a social component that on-site gaming delivers that online cannot replicate, and that too needs a renewed focus. Listening and being nimble in loyalty programs is extremely important.
As for the employees, they need recognition, and in some cases, retraining. A comprehensive rewards and recognition program should be in place. The first step is peer-to-peer recognition. Peer-to-peer recognition is the genuine, public acknowledgement of another individual's work by their fellow workers. It is a selfless act that lets others know that the collaboration, assistance, coordination and feedback they provided aided in the completion of a particular task. It's also a motivational tool that when used correctly, has the ability to pay massive dividends. Furthermore, it can be used as a method of introducing and maintaining positive levels of communication companywide, while also combating low employee morale. All organizations have employees that go beyond what is expected and are true "team players." It is also important to recognize the hardships that many employees are going through to make ends meet.
A recognition program should not be one size fits all. For example, Baby Boomers (ages 49-65) and Traditionalists (65+) will likely gravitate towards practical, yet timeless gifts, while Generation X (37-48) participants will typically find themselves in search of an innovative item. Millennials and Generation Z employees will look to designer and tech brands. These ideas are great and can serve as wonderful motivators but should never be the only thing available for proper recognition.
Peer-to-peer recognition thrives on the social aspect that few other types of reward programs can offer. When nominating a colleague for a recognition award, do so in a public forum or online program for all to see. When years of service awards are given out, invite the whole company to applaud the recipient for their tireless dedication. By increasingly recognizing in the presence of others, you reinforce program values while also providing legitimacy to the entire program. It will not take long for everyone in your workplace to catch on to the fact that the program is authentic.
We are on the cusp of the "New Roaring Twenties." The time is now to ensure that your loyalty program captures the opportunity.
Paul Gordon is Senior Vice President of Sales at Rymax Marketing. He can be reached by calling (973) 808-4066 or email [email protected].