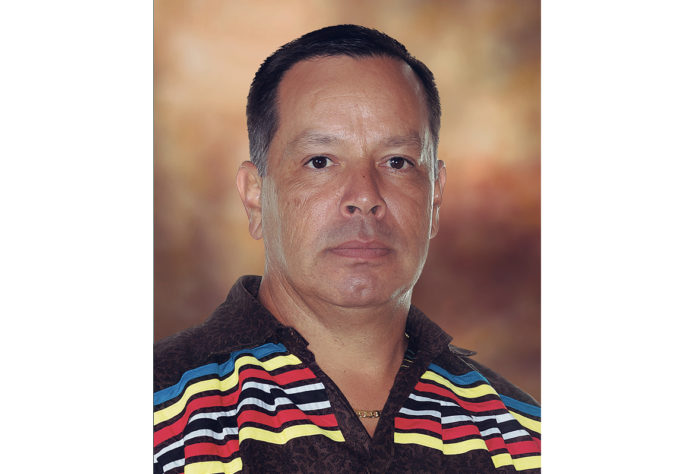 Marcellus W. Osceola, Jr., Chairman
Seminole Tribe of Florida
Seminole Brighton Casino Okeechobee, FL;
Seminole Casino Coconut Creek, FL; Seminole Casino Hotel Immokalee, FL; Seminole Classic Casino Hollywood, FL; Seminole Hard Rock Hotel & Casino – Hollywood, FL; Seminole Hard Rock Hotel & Casino – Tampa, FL
theseminolecasinos.com
semtribe.com
'We're all in this together' rings true among members of the Seminole Tribe of Florida, which from the first outbreak of the coronavirus has worked hard to keep tribal members focused on protecting themselves and others. Through a combination of official orders, broadcast briefings and personal appeals, the Seminole Tribe has been relentless in educating its members about the importance of staying home, social distancing, wearing face coverings, washing their hands and reporting the first COVID-19 symptoms.
The strategy has helped to slow the spread of COVID-19 on our Florida reservations, and we are thankful for the efforts so many Seminoles have made to stay healthy. We can't let up, especially while the virus is spreading rapidly through the general Florida population.
As an integral part of reopening five of our Florida casino complexes, Seminole Gaming has helped to set an industry standard for reopening with an emphasis on the health and safety of guests and team members. The goal is to provide an enjoyable entertainment experience while emphasizing guidelines that lead to a healthy environment. Our Florida casinos have established a "Safe + Sound" program, with guidelines that require masks, use thermal imaging for temperature checks at all entrances, operate alternating slot machines to force social distancing, require Plexiglas dividers at table games and other points of guest interaction and count on "Clean Teams" to continually clean and sanitize high-touch surfaces throughout our casinos. We recently upgraded our Safe + Sound guidelines to require that guests remain stationary when eating, drinking or smoking. Customer feedback has been extremely positive, with many guests telling us they feel safe at our casinos because of the Safe + Sound program's scope and effectiveness. Team members appreciate returning to work in an environment that reinforces health and safety.
The Seminole Tribe keeps abreast of COVID-19 developments and relies on medical experts for information and support. We are closely connected to local hospital systems, as well as state and local health officials and governmental leaders on many levels. It's all about getting accurate, helpful information to make smart decisions in cooperation with others. As a local community or as a country, 'We're all in this together.'