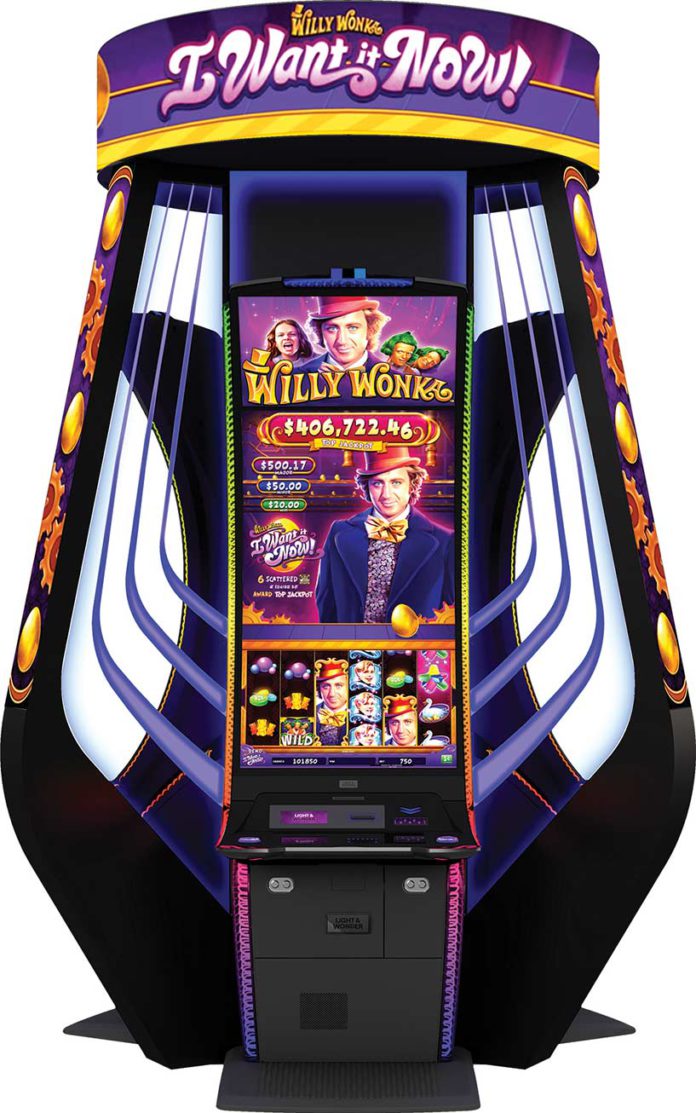 Light & Wonder
Phone: (702) 897-7150
www.lnw.com
G2E booth #1116
Class III
WILLY WONKA – I WANT IT NOW!

You've found your golden ticket with Willy Wonka – I Want It Now! Featured on Light & Wonder's Mural™ cabinet with WAP and NAP variants available, this classic, multi-generational story is sure to draw in fans of any age from across your floor. Every base game spin gets at least one wild reel, randomly decided based on the golden eggs on the conveyor belt above the reels. The Oompa Loompa feature triggers randomly during the base game – a surprise spin with extra wild reels, potential reel growth, and multipliers – sparking high potential excitement. The Golden Egg bonus is a hold-and-spin feature that pulls award values from two rows of eggs that shift around above the reels. The Veruca bonus pushes players to land everlasting gobstopper symbols next to each other, creating shapes that can grow to award larger and larger prizes. Between all these wonderful bonuses and features, just like in the chocolate factory, you'll never know what's around the corner.