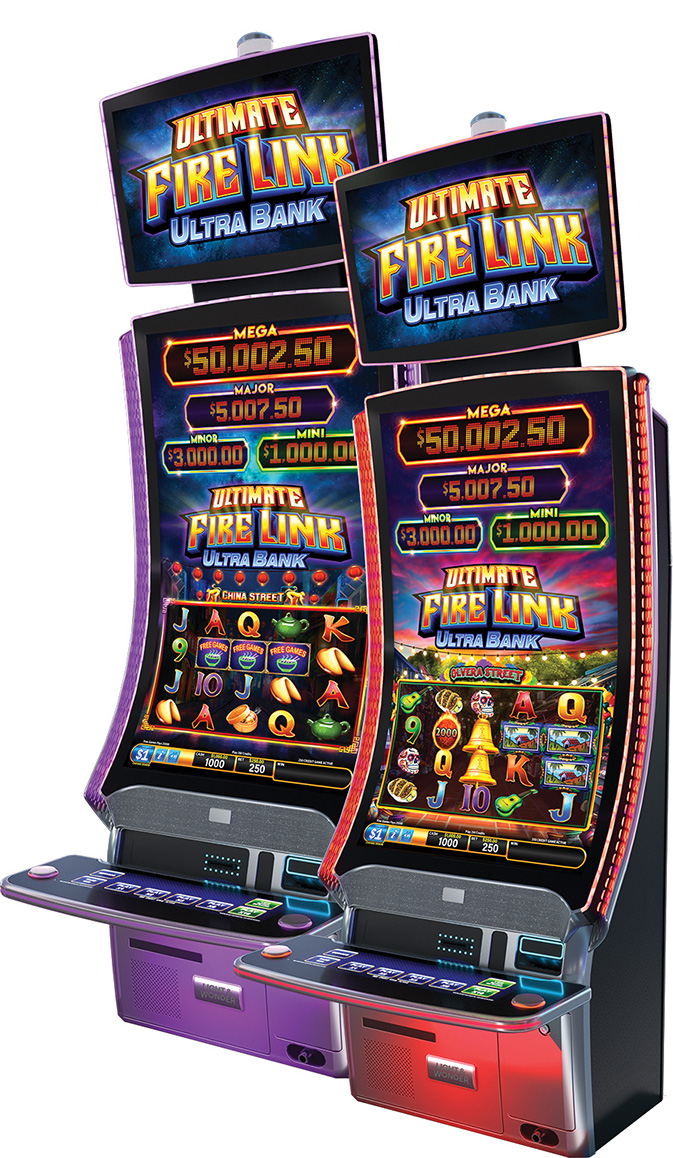 Light & Wonder
Phone: (702) 532-7700
lnw.com
Class III
ULTIMATE FIRE LINK ULTRA BANK

Ultimate Fire Link has proven itself as a red-hot line for Light & Wonder and the trend continues with the franchise entering the high-denomination sector thanks to the Ultra Bank banner. Starting with Ultimate Fire Link Ultra Bank – China Street, and later, Ultimate Fire Link Ultra Bank – Olvera Street, these entries, coming to Kascada, Kascada Dual Screen, TwinStar J43, and TwinStar Wave XL, offer players the chance to engage with the franchise and features they love at a buy-in that's more their speed. Free game symbols on reels two, three, and four give players the chance to free games, and even better, come with an engaging volatility pick feature, allowing players to choose their luck distribution. On top of that, when landing four or more fire balls, players get access to the jackpot with an exciting reel-growth mechanic and what-you-see-is-what-you-get prizes. When you put it all together, the Ultimate Fire Link Ultra Bank line has everything.