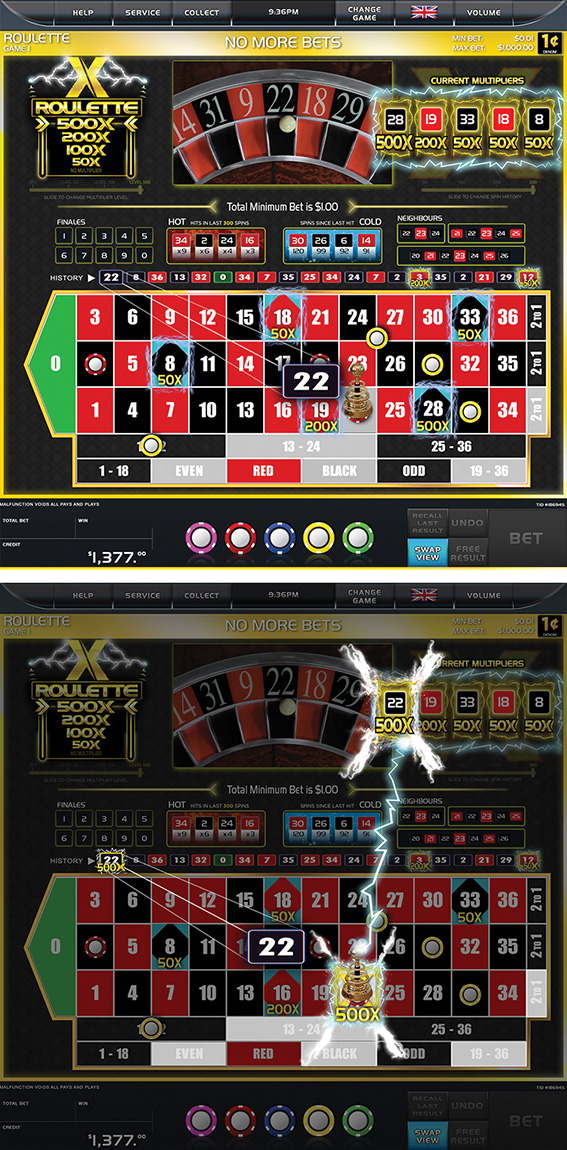 Light & Wonder
Phone: (702) 532-7700
lnw.com
Table Game
ROULETTE X™

Roulette X™ offers players a supercharged bonus roulette experience that will keep players coming back for more. Roulette X allows players to choose their own level of volatility and the chance to win up to 500x the value of their wager on a single number. With each spin of the wheel, up to five numbers will randomly be selected to have a multiplier of 50x, 100x, 200x, or 500x the value. If the winning number lands on one of these multipliers, and the player has credits on that number, they are credited the win from that multiplier. An exciting, animated celebration and music are also accompanied with each win.
Roulette X is currently offered on the Quartz™ Hybrid and Quartz Standalone platforms.