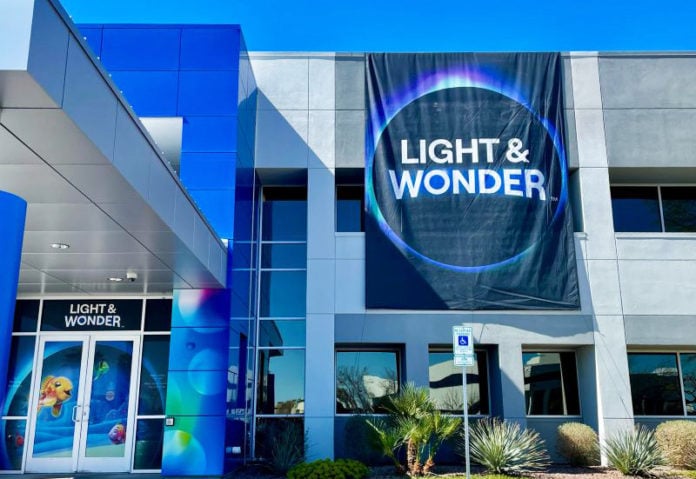 LAS VEGAS, NV – Light & Wonder has reported results for the second quarter ended June 30, 2023.
Light & Wonder continued with strong momentum and delivered a ninth consecutive quarter of consolidated revenue growth year-over-year. Consolidated revenue in the quarter grew 20%, resulting in strong margins and cash flows as they continued their advancement toward their long-term financial targets. The growth was driven by double-digit growth across all of their businesses, including another quarter of record revenues for SciPlay and iGaming:
Gaming revenue increased 21% compared to the prior year period to $471 million, primarily due to continued momentum in gaming machine sales, which increased 41% driven by increases in North American and Australian machine sales, coupled with strong performance in North American gaming operations, gaming systems and table products.
SciPlay achieved record revenue of $190 million, a 19% increase compared to the prior year period, driven by the core social casino business, which once again delivered strong payer metrics and outpaced the market and gained share.
iGaming revenue reached another record quarterly revenue of $70 million, a 17% increase from the prior year period, primarily driven by continued growth in the U.S. market.
"Our reported numbers continue to validate the investments that we've made in our business and demonstrate the significant progress we are making towards our long-term targets," said Matt Wilson, President and Chief Executive Officer of Light & Wonder. "Year to date, we delivered double-digit top and bottom line growth across all three of our businesses, generated strong cash flows and reduced leverage, resulting in an exceptional second quarter. I am also pleased to share that Light & Wonder is expanding its global presence, with a successful ASX listing during the quarter that is gaining momentum with the investment community. We will continue to execute on our core strategy and product roadmap, and look forward to sharing more with you at Australasian Gaming Expo in August and Global Gaming Expo in October."
"I am proud to have been part of such a diverse and capable team, and of our many accomplishments during my time here as my tenure comes to an end at Light & Wonder," said Connie James, Chief Financial Officer of Light & Wonder. "We accomplished a number of meaningful milestones in transforming the Company and are now well-positioned with a healthy balance sheet and a strategic capital allocation plan. The continued growth we saw in the second quarter reflects the focused execution that is in our DNA. With a wealth of talent, sound financials, and an outstanding portfolio of assets, Light & Wonder continues to be in good hands moving forward as the leading cross-platform global games company."