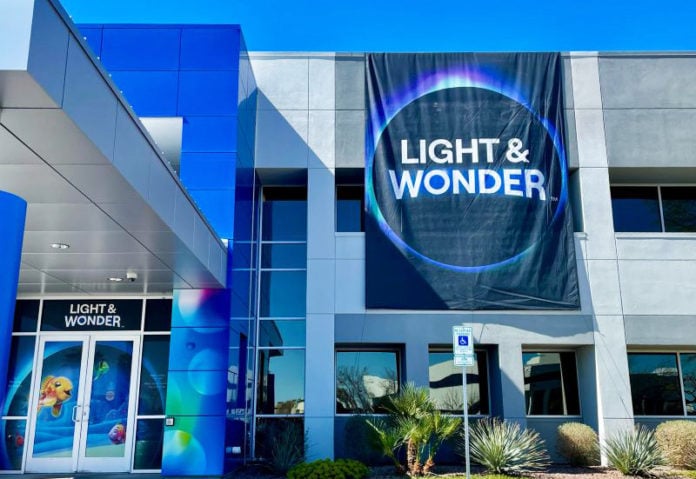 LAS VEGAS, NV – Light & Wonder (NASDAQ: LNW) has submitted a proposal to the Board of Directors of SciPlay Corporation (NASDAQ: SCPL) under which Light & Wonder would acquire the remaining 17 percent equity interest in SciPlay that it does not currently own for $20 per share in an all-cash transaction valued at $422 million. Following the transaction, SciPlay would become a wholly owned subsidiary of Light & Wonder.
Acquiring the remaining interest in SciPlay would unify L&W's businesses, enabling seamless collaboration with SciPlay, and combine the L&W and SciPlay balance sheets.
The full text of the letter sent to SciPlay's Board of Directors reads:
Dear Members of the Board:
Light & Wonder, Inc. (L&W) is pleased to propose acquiring the 17% equity interest in SciPlay Corporation that it does not currently own pursuant to a merger in which SciPlay's shareholders, other than L&W and its subsidiaries, would receive $20.00 in cash for each share of SciPlay Class A common stock they own. The proposed consideration would imply an enterprise value of $2.1 billion for SciPlay and a premium of 28.5% based on the SciPlay closing stock price as of the close of business on May 17, 2023, the last trading day prior to the proposal.
The proposed transaction offers SciPlay's public shareholders a compelling combination of value, speed and certainty. SciPlay's public shareholders would receive an immediate and certain premium value for their shares in cash, obtaining liquidity and de-risking their investment in a volatile and uncertain market.
L&W will not conduct due diligence and we do not expect consummation of the transaction to require any regulatory approvals or the approval of L&W shareholders, simplifying and expediting closing the transaction. Further, L&W will not require any third-party financing to fully fund the transaction.
Through our existing collaboration with SciPlay, we believe the transaction would be operationally seamless, and we look forward to fully joining forces with SciPlay's talented leadership team and employees to continue innovating on behalf of customers and players.
Currently, L&W owns approximately 83% of the economic interest and 98% of the voting interest in SciPlay. In considering this proposal, it should be noted that, in our capacity as a shareholder of SciPlay, we are interested only in the transaction specified above with respect to the publicly traded shares of SciPlay and intend to vote in favor of such transaction. We would not expect, in our capacity as a shareholder of SciPlay, to vote in favor of any alternative sale, merger or other corporate transaction involving SciPlay nor divest or sell any portion of our ownership interest.
Please note that this proposal is an expression of interest only, and we reserve the right to withdraw or modify our proposal in any manner at any time. No legal obligation with respect to the transaction or any other transaction shall arise unless and until execution of a definitive merger agreement between L&W and SciPlay.
We believe it is appropriate for us to publicly disclose our proposal substantially concurrently with the delivery of this letter to you, and accordingly we plan to file this letter with the U.S. Securities and Exchange Commission. We expect that SciPlay's Board of Directors will appoint a special committee comprised entirely of independent directors to consider our proposal. We have retained Macquarie Capital as our financial advisor and Cravath, Swaine & Moore LLP as our legal advisor with respect to this transaction. We encourage the special committee to retain its own legal and financial advisors to assist in its review of our proposal. We are available at your convenience to discuss any aspects of this proposal.