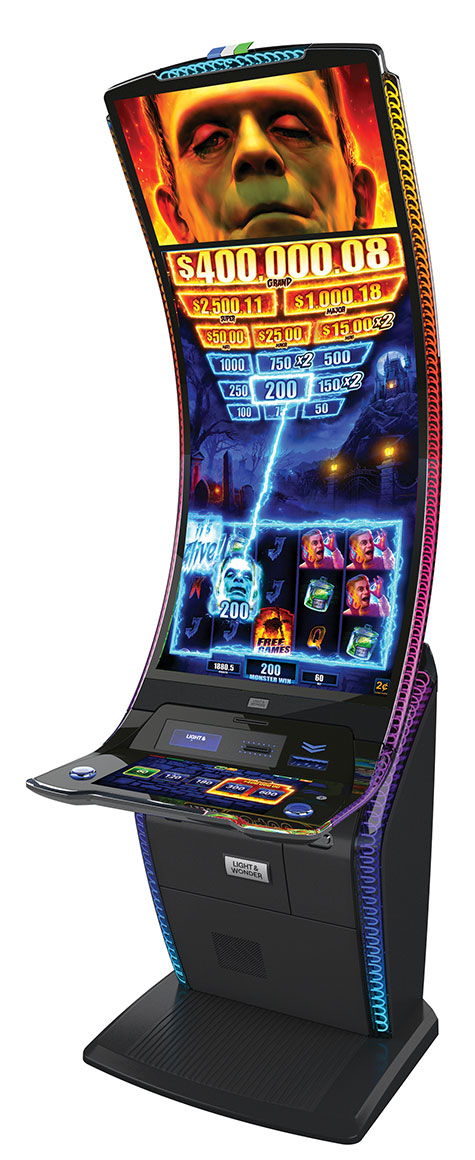 Light & Wonder
Phone: (702) 532-7700
lnw.com
Class III
MONSTERS – FRANKENSTEIN

See Frankenstein like you've never seen him before, brought to life on Light & Wonder's new, groundbreaking cabinet, Cosmic™. Frankenstein's unique gameplay experience combines cash on reels and true persistence with rich, cinematic art and sound. The "It's Alive" bonus is triggered by landing an "It's Alive" symbol and at least one monster symbol. The monster symbol is electrocuted and awards a credit amount, a jackpot, or the grand jackpot from the prize board. The power up bonus triggers when a power up symbol lands on the first reel, adding a multiplier of up to 10x to a credit or jackpot payout on the prize board. The multiplied credits and jackpots persist until any prize is won from the prize board. The free games bonus triggers when players land three free game symbols. It gives the player a 5×5 reel array with multipliers locked for the duration of the free games.