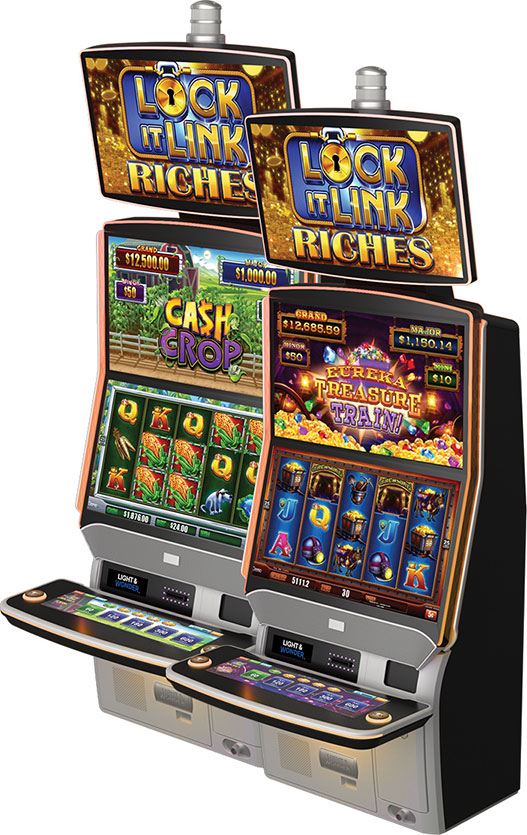 Light & Wonder
Phone: (702) 532-7700
lnw.com
Class II
LOCK IT LINK RICHES – CASH CROP / EUREKA TREASURE TRAIN

Get ready to pull from the earth the bounty that hides just beneath the surface! Making their way into Class II are two of Light & Wonder's popular, new Lock It Link® games, Lock It Link Riches – Cash Crop and Lock It Link Riches – Eureka Treasure Train, both on Kascada® Dual Screen, Twinstar®, and Twinstar Slant. The primary feature of these games comes in their Dynamite and Crop Wide hold-and-respin features. Symbols landing next to one another form larger and larger rectangles. Rectangles 2×2 or larger trigger a train where each cart awards a random prize value or jackpot. The larger shapes award longer trains and upgrade the eligible jackpot award. Triggering the feature with special symbols awards a larger reel set, a double reel set, or both. The free games of both titles allow the player to pick between the Lock It Link Riches hold-and-respin feature, and standard free spins.