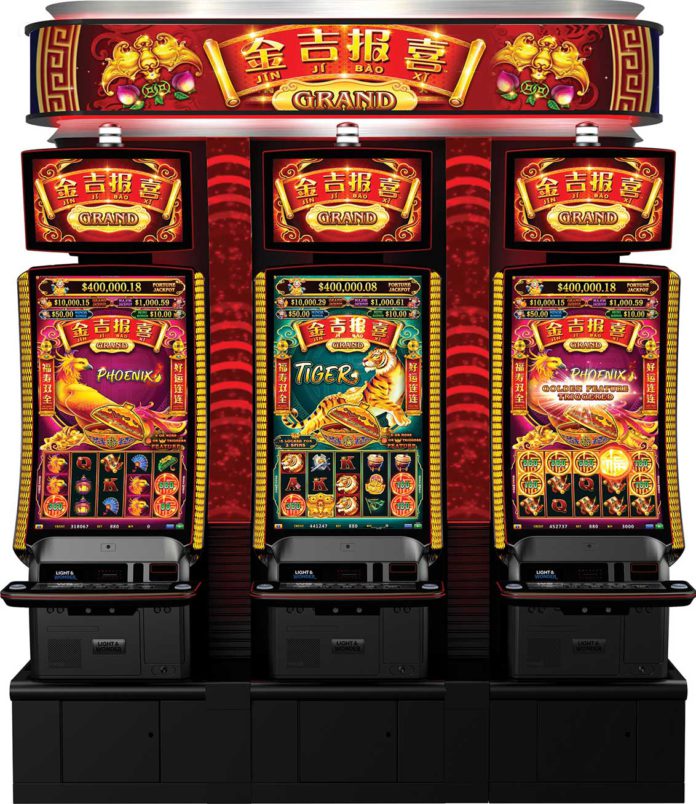 Light & Wonder
Phone: (702) 532-7700
lnw.com
Class III
JIN JI BAO Xi GRAND

Jin Ji Bao Xi® is a dominant presence in Light & Wonder's current game landscape, and for great reason, considering the love of the franchise from the fans. And naturally, the ball has got to keep rolling.
With Jin Ji Bao Xi Grand – Phoenix WAP and Jin Ji Bao Xi Grand – Tiger WAP joining the mix, experience a great feature set with both games utilizing a top up feature, which capitalizes on hold and spin to great effect as players spin to collect Shou Gong symbols, with a golden top up allowing players to do so twice in a row for massive gains. In addition, the two games offer free games in distinct ways. Tiger gives players volatility control by choosing the number of free games they want but changing the number of repeat wins they get, and in Phoenix, players are given three free spins, but the ticker resets to three every time they get a repeat win. Both games also include a match-three game bringing back the Fu Babies® to earn jackpots.
True persistence is another element brought to the game in these new installments, ensuring excitement in every spin.